Description
The Canopy Startup Sessions are held once per month and feature up to six tech and life sciences focused startup companies. The focus of the event is to help early stage founders validate and iterate their ideas. (Investors also view the event as a great forum to scout for early stage ideas.)

Each company demonstrates their idea, business model or prototype. After the demonstration, audience members are encouraged to ask questions, give feedback and support the founders in their journey.
The July 25th Startup Session is focused on Innovations in Healthcare. We partnered with U.S.-China Health Summit to present you five startups from US and China. Please join us for what is sure to be a fun and inspiring evening!
Food and beverages will be served.
Opening Speaker
Xiongwei (Joe) Zhou, Founder, Boston Angel Club
Mr. Zhou is a MIT senior scholar and Sloan Fellow. He has profound experience on investments, and he is the general manager and partner of China Eastern Link Capital. He worked in the Silicon Valley in companies such as Silicon Graphics-SGI, Kasenna and Delta Search Labs.
Presenters
Justin Yang MD MPH, Chief Medical Officer, MobioSense
Justin is the Chief Medical Officer and co-founder of MobioSense. He is also currently physician at Harvard Medical School Cambridge Health Alliance and a research at Harvard TH Chan School of Public Health.
MobioSense created HERO, a portable and affordable device detecting cardiac biomarkers like Troponin at high-sensitivity. With just one drop of blood in ten minutes, HERO provides quantitative results at a hundred times the sensitivity and seventy percent cheaper in cost compared to current tests.

David Light, Founder and CEO, Valisure
David is a biotech entrepreneur and scientist with over 10 years of broad experience in the field. A graduate of Yale University, David studied molecular biology but has worked in a variety of scientific and business roles at start-ups like Synthetic Genomics, 454 Life Sciences and Ion Torrent. At Ion, David developed key technologies that directly led to its $725M acquisition and ran it's flagship technology programs through development and global commercialization. David is named inventor on numerous patents, published in journals including Nature and cover of Electrophoresis, serves on multiple boards for community organizations and charities and is very passionate about entrepreneurship and improving public health.
Valisure has developed disruptive technology that enables it to offer clients fully validated medications with batch-specific "nutrition facts" specifying precise dosage, inactive ingredients and other critical pill properties. Essentially, Valisure offers the convenience of an online pharmacy with uniquely high quality standards that far exceed that of any retail pharmacy.

Ashok C. Chander, PhD, CEO, Cellanyx
As CEO of Cellanyx, Ashok is commercializing a biopsy-on-a-chip platform technology that enables precision diagnostics and personalized therapeutics for prostate and breast cancers.

Cellanyx is leveraging the unique capability to rapidly analyze live patient-biopsy-cells on an ex vivo platform powered by microfluidics, phenotypic biomarkers, machine vision, and machine learning. Cellanyx's first-in-class platform is poised to dramatically disrupt the diagnostics and therapeutic tools markets that historically have been limited by static formalin-fixed cells, bulk and noisy genomic analysis, irrelevant cell line cultures and cumbersome animal models.

Ashok developed Cellanyx's core technology during an academic career researching topics including multidrug resistance and matrix-biology. Passionate about translating basic scientific discoveries into therapeutic gains, and engaged in oncology research since 1996, Ashok is exceptionally motivated to create meaningful value for patients, physicians, payers, and investors. Ashok began his scientific training at the National Institutes of Health (NIH). Advised by two Nobel Laureates, Ashok received his S.B. in Biology from MIT and Ph.D. from Columbia University. Raised in Potomac, Maryland, Ashok is a lifelong tennis player and new father, appreciating their respective emphases on preparation, dedication, stamina, and good hands.

Tom Hunter, CEO, iHope Network
Tom's experience includes marketing, product design, voice of the customer, behavioral health and intellectual property in games, healthcare and telecommunications. Tom has done extensive work applying technology, methodologies and protocols that originate from entertainment, marketing and customer experience to telemedicine applications. He is a passionate supporter of evidence based use of technology to break down barriers to treatment and motivate patients to better outcomes.
iHope Network, Inc. (iHope) diagnoses and treats people with depression, anxiety, and other conditions, utilizing video-delivered evidenced-based therapy provided by a network of certified and technology-supported clinicians.

Advisor
Steven Du, Partner, Boston Angel Club.
Steven is the founder and CEO of Long Pharmaceuticals. He was the former Genzyme Global Drug Safety Office, Senior Director of AMAG Pharmaceuticals, Associate Director and Head, Pharmacovigilance of KV Pharmaceutical, Medical Officer, Pharmacovigilance of Valeant, etc. He is USC MBA, a PhD from Naitonal University of Singapore, and a Bachelor of Medicine from Beijing Meidcal University.
---
Partner with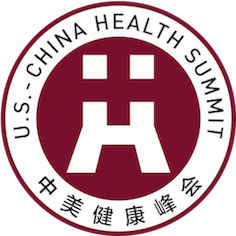 ---
Sponsored by

Food sponsored by Flatbread Pizza, Somerville.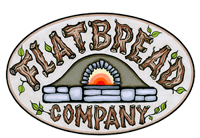 Beverage sponsored by Joyride Coffee.

Canopy City is accessible via Red Line Porter Square (on Bus 83 Route), Red Line Davis Square (on Bus 87 Route), Bus 83, Bus 87, Bus 85, Bus 86, and Hubway Bike.
Parking:
Street Parking
Or AMES Parking Deck, 30 Dane St., Somerville, MA 02143
Or parking lot in front of Rite Aid, the spots along the fence facing the street, 530 Somerville Ave, Somerville, MA 02143