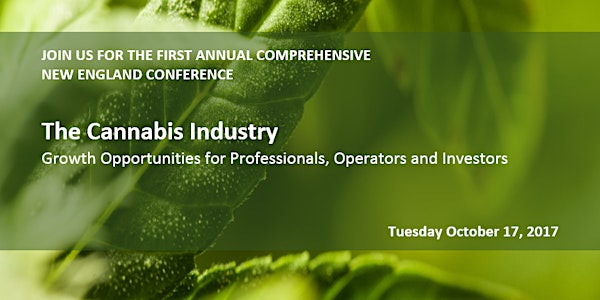 The Cannabis Industry: Comprehensive New England Conference
When and where
Location
Hilton Boston/Dedham 25 Allied Drive Dedham, MA 02026
Refund Policy
Contact the organizer to request a refund.
Description
Venture capitalists, private equity firms, and single- and multi-family offices are looking to cannabis investments as an alternative asset class poised to provide non-correlative returns to many other types of investments. As legalization continues to spread, cannabis is opening new doors in traditional markets – biotech/pharma, real estate, software, consumer packaged goods and branded products, among others – long favored by institutional investors.
This event will bring together industry pioneers, executives, investors, thought leaders, and other professionals representing key business verticals in the legal cannabis industry. Presentations and panel discussions, along with networking sessions, will give all participants the chance to meet and engage. Additional details will be forthcoming.
View the full agenda and program book here.

For sponsorship opportunities, click here.


---

Keynote Speaker: Kris Krane
We're pleased to announce that Kris Krane, co-founder and managing partner of 4Front Advisors and president of 4Front Ventures, will be the conference keynote speaker.
Krane helped draft Massachusetts Ballot Question 4 – Legalize Marijuana in the 2016 election, and prior to forming 4Front, he served as director of client services for CannBe, which was a pioneer in developing best practices within the marijuana industry.
Krane also served as associate director of NORML from 2000 to 2005 and executive director of Students for Sensible Drug Policy (SSDP) from 2006 to 2009.
Krane will discuss future opportunities and risks in the marijuana industry in New England and across the country.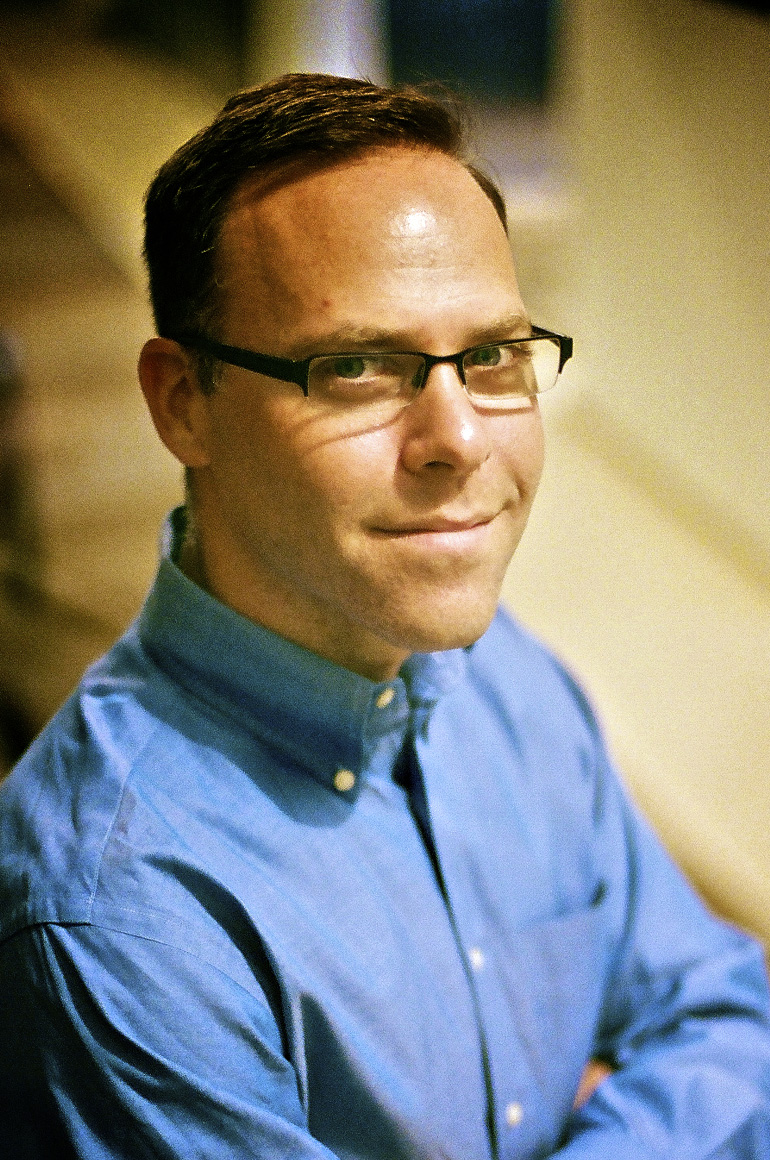 ---
The Panels

View panelist bios here.
The New England Experience
Nationwide, the landscape of the legalized marijuana industry has changed significantly in recent years—no place more so than New England. In 2016, Maine and Massachusetts voted to fully legalize cannabis, and Connecticut, New Hampshire, Rhode Island, and Vermont all allow its use for medical purposes. This panel will examine how the industry's laws and regulations have evolved in the region, focusing on the experiences of operators who have navigated the sometimes tempestuous legal waters to guide their businesses to success and charted paths to raising capital and investments.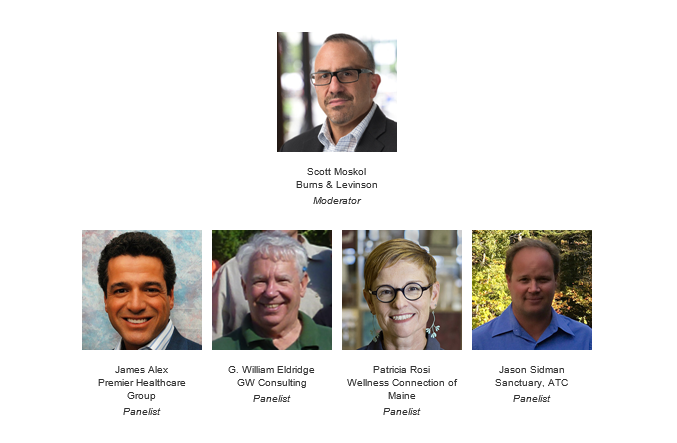 Follow the Money: Analyzing Capital Flow into the Legal Cannabis Industry
This panel will focus on the capital infusions necessary to launch, operate, or invest in the cannabis space, with Viridian providing deal-data insight regarding capital raises and M&A activity. Additional topics will include valuations and structures, as well as the involvement (or lack thereof) of certain investor types (e.g., traditional VCs, institutional investors, etc.) and strategic acquirers (e.g., big alcohol, big tobacco, etc.).

Sector Focus: Cannabinoid-Based Biopharmaceuticals and Personalized Medicine
Cannabinoid-based pharmaceuticals and biotechnologies represent a sub-sector of the industry that could hold the greatest potential value over time. This panel will delve deeply into the research, development, and commercialization of cannabis-based pharmaceuticals, as well as the development of the full data chain needed to create effective personalized medicines from the plant.

The Future of Cannabis
Cannabis is already a multi-billion dollar industry, and its growth is projected to potentially increase at an exponential and possibly unprecedented rate over the coming years. This panel will explore what the future could hold for legalized marijuana, addressing such topics as legal and regulatory changes at the state and federal levels; de- or re-scheduling cannabis under the Controlled Substances Act; changes in interstate and international commerce (i.e., importing/exporting); shifts in business models (e.g., the need for wholesalers, more centralized processing, an additional focus on biotech/pharma, improvements in quality control, the increased value of big data, etc.); and opportunities for investors and capital providers.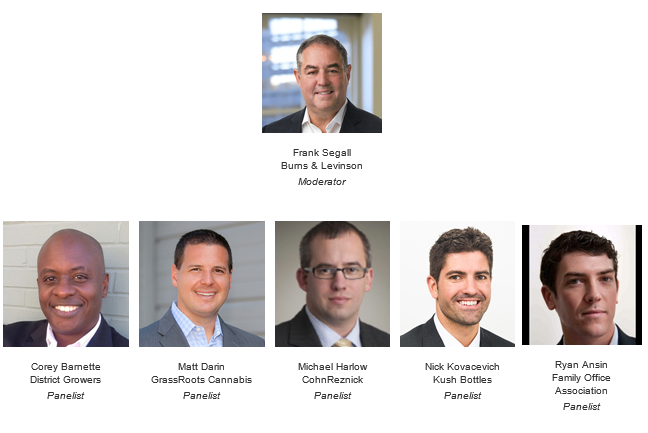 For questions and for more information, please contact:

Rashell Wilson
Business Development Coordinator
Burns & Levinson
rwilson@burnslev.com