Description



Friend, have you or a loved-one been affected by cancer?
If so, you owe it to yourself and your family to check out the Cancer Cleanse event
According to the most accurate research to date from Cancer Research UK and the British Journal of Cancer, one in two people will develop cancer at some point in their lives. Don't let this happen to you!
When it comes to cancer (and all health conditions for that matter), always remember this: God has given your body the remarkable ability to prevent and heal cancer disease under the right conditions. It's up to us to do our part!
Join us for a live event at Exodus Health Center on Saturday, March 24th at 12pm to learn strategies you can take to cleanse and heal your body naturally.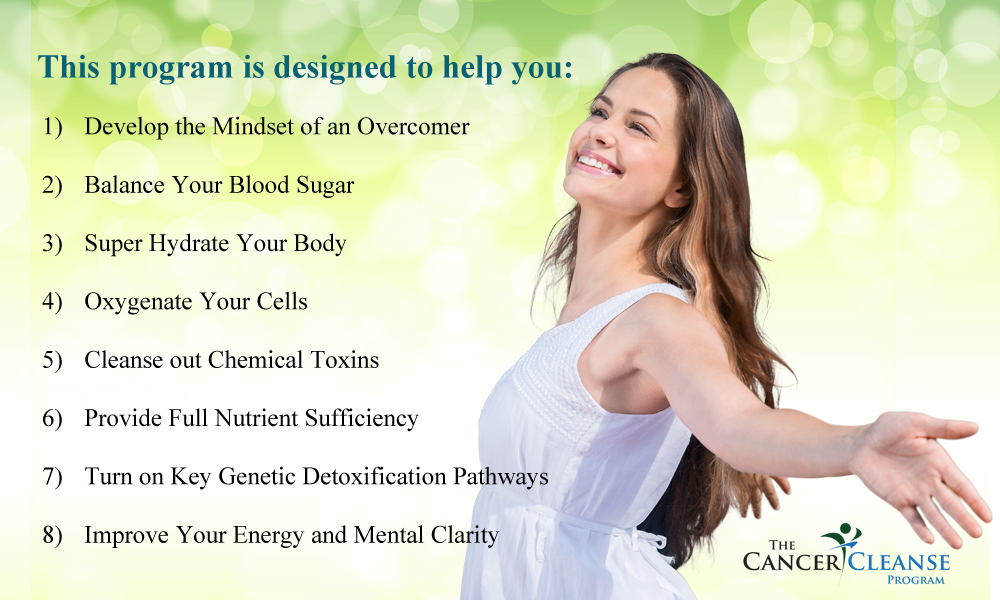 Why I Created This Program:
When I was 19 years old, I watched my grandfather develop a metastatic melanoma (skin cancer) that spread into his bones. In 6 months, he lost over 100 pounds and passed slowly in incredible pain and debilitation. Watching him suffer the way he did began my quest to learn about natural health.
I became a personal trainer and nutritionist and went on to graduate school to get my doctorate in chiropractic. My vision was to create a community health center in order to educate and empower people to take care of their bodies – The Living Temple for the Spirit that lie within them.
At 27, that vision came true, when I opened Exodus Health Center in Kennesaw, Georgia. Opening Exodus on credit cards and having massive debt and uncertantly created incredible stress. I slept on a mattress in the back of my office and worked 18 hour days to create a fast growing and successful clinic. But it nearly killed me!
Early in my professional career, at the age of 28, I developed skin cancer and began researching everything I needed to do naturally to reverse this condition. This program represents what I did to reverse that condition and regain my health.
Today, I am sought out all over the world to customize plans for people to strengthen their body and overcome chronic disease. This program is a result of putting all of my major strategies together into one program so one could access it in a user friendly, visually appealing manner.

About Dr David Jockers DNM, DC, MS
Dr. David Jockers is a doctor of natural medicine, a functional nutritionist and corrective care chiropractor. He currently owns and operates Exodus Health Center in Kennesaw, Georgia and runs one of the hottest natural health websites in DrJockers.com
He is the author of "SuperCharge Your Brain: The CompleteGuide to Radically Improve Your Mood, Memory and Mindset," and the SuperCharged Recipe book with over 180 full-color recipes to help you take back control of your health.
He has developed 6 revolutionary online programs with thousands of participants. These programs include E-guides, recipe guides, meal plans and video instructions including "The Sugar Detox," "The Cancer Cleanse," "Navigating the Ketogenic Diet," "The Digestive Health Restoration Program," "The AutoImmune Elimination Program," and the "Super Brain Program."
Dr Jockers is also a sought after speaker around the country on such topics as weight loss, brain health, healing leaky gut, thyroid function, natural detoxification and disease prevention.