Description
Everybody's Hungry, along with Modern Farms Mushrooms and Four Brix Winery are proud to bring you a behind the scenes tour of The California Mushroom Farm.
The tour, benefitting FOOD Share of Ventura County, will allow attendees a private glimpse into the farm operations. Experience first hand what it takes to bring various varieties of mushrooms to your table.
In lieu of admission fees, attendees are encouraged to bring 5 non-perishable food items to be donated to FOOD Share.
After the tour, join us at Four Brix Winery for exclusive discounted wine tastings. $3 of every tasting will be donated back to FOOD Share as well.
*Additional details regarding attire and parking will be emailed out to attendees prior to the event.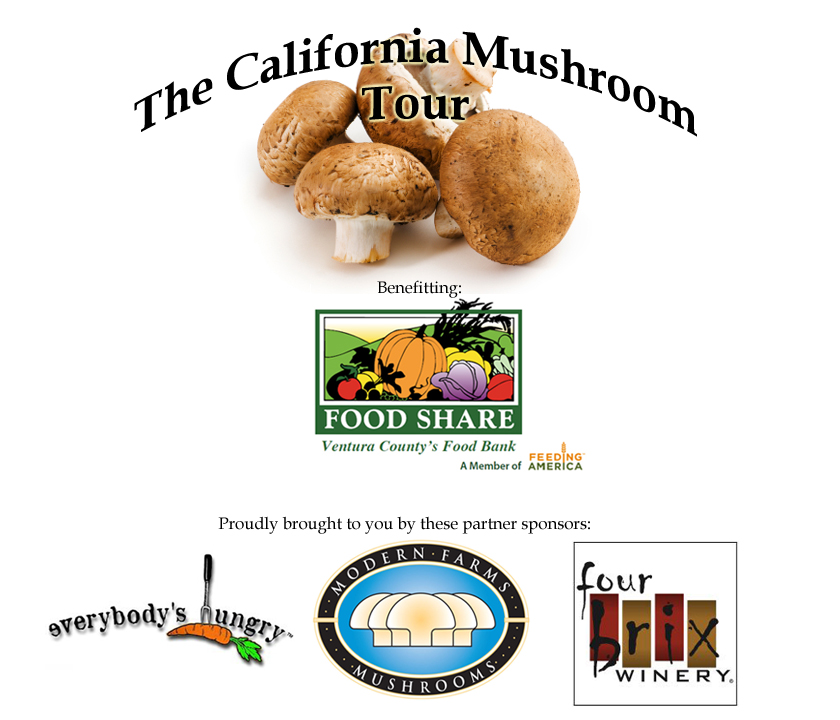 Organizer of The California Mushroom Tour benefitting FOOD Share
- "Enjoying food and life by taking a bite and sharing a bite." -
Everybody's Hungry helps food and beverage companies spread their passion and products, shares that passion with the community through educational opportunities, media and events, and works to raise awareness about the hungry in our communities.
Everybody's Hungry launched in August of 2011, emerging from a simple thought of sharing the enthusiasm of food and dining through a basic blog. With a quick evolution, Everybody's Hungry has become a platform for giving back to members of the community who are hungry and in need with that same level of enthusiasm.