The Cabinetmaker's Account: John Head's Record of Craft and Commerce in Col...
Description
Explore the early years of American furniture-making and artisan craftwork with historian and author Jay Robert Stiefel.
His new book The Cabinetmaker's Account: John Head's Record of Craft & Commerce in Colonial Philadelphia, 1718–1753, introduces readers to John Head, a Quaker who immigrated to Philadelphia in 1717 and became one of the colonial period's most prominent cabinetmakers and successful merchants. Head's accomplishments, however, receded into obscurity until Stiefel discovered Head's account book. This rare document is the earliest and most complete of its kind to have survived from a cabinetmaker working in British North America or Great Britain.
We invite you to join us for an evening with Stiefel as he discusses how his discovery sheds light on the lives of middle-class merchants and artisans during the 18th century.
The talk will be followed by a Q&A and book signing reception; copies of The Cabinetmaker's Account will be available for purchase.
This program is held in collaboration with Arch Street Meeting House.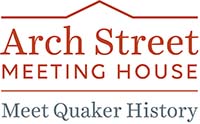 About the Speaker
Jay Robert Stiefel is an authority on the crafts and commerce of Colonial Philadelphia and the institutions founded by Benjamin Franklin for the welfare of its tradesmen. A Philadelphia native, he studied history at the University of Pennsylvania and Christ Church, Oxford. Stiefel's writings and lectures on social history have restored to the historical record many early craftsmen, artists, and merchants whose prominence had been obscured by the passage of time.
About the Book
Jay Robert Stiefel, The Cabinetmaker's Account: John Head's Record of Craft & Commerce in Colonial Philadelphia, 1718–1753 (Philadelphia: American Philosophical Society Press, 2019), Volume 271 of the Memoirs of the American Philosophical Society, cloth, dust jacket, 9.5 x 12.25 in., 320 pp., 100 color illustrations, with biographical data and a comprehensive general index.
The book was commissioned, underwritten, and published by the American Philosophical Society. The oldest learned society in the United States, APS was founded by Benjamin Franklin, in 1743, in emulation of Britain's Royal Society.
You can purchase The Cabinetmaker's Account here.
Travel and Directions

Arch Street Meeting House is located between Independence Hall and Betsy Ross' House, just a block from the Constitution Center. Free parking will be available. Map and directions

Special Thanks
This event is sponsored by the Hagley Museum & Library, the Society of Colonial Wars in the Commonwealth of Pennsylvania, and the Numismatic and Antiquarian Society of Philadelphia.
---
Code of Conduct
We're committed to providing a safe and welcoming environment at all of our programs. Attendees, speakers, sponsors, staffers, and volunteers at HSP events are required to abide by our Code of Conduct.
Photography and Videography
Many of our programs are photographed or videotaped for scholarly, educational, and promotional use. By attending an event hosted by HSP, you give your consent to be photographed and videotaped. Footage of children under 18, however, will not be used without written consent from a parent or guardian.