The C-Suite Series - CEO

Friday, April 5, 2013 from 7:15 AM to 9:45 AM (HST)
Event Details
*As of 3/18/2013, the event has reached capacity. If you are still interested in attending, you can above as part of the wait list and we will contact you if there are any openings.*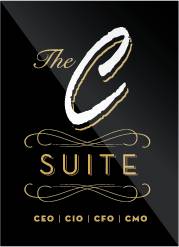 -C-Suite Seminar-


How to Build a Highly Effective Board

In this seminar, you'll learn how boardrooms have been transforming themselves. We explore best practices in governance to discover how your board can successfully implement them. You will also learn how to conduct boardroom evaluations and establish more effective succession practices. 

This seminar will cover:

Best Practices versus Board Leadership – Move beyond "checking the box"

In a board of leaders, who are the leaders on your board?

Who to recruit – attributes of highly effective board members.

Questions every prospective board member should ask.

"That's not my job, is it?" Board member responsibilities and roles.

When to stand up, and when to stand down.

Managing board conflict.

Leading through crisis.

Not-for-profit and for-profit boards – what's the difference?

Building board diversity – and why is it important.


How to interact with management.

Best chairs.

Evaluating board – and board member – performance.

Building effective committees.
What every board member, CEO and executive director needs to know about building a high-performing board for both for-profit and not-for-profit organizations.

We are excited to be hosting Jay Conger of Claremont McKenna College, one of the world's top leadership experts, as our featured keynote speaker.
See below for more information on Jay and our panel of speakers. 
Special Keynote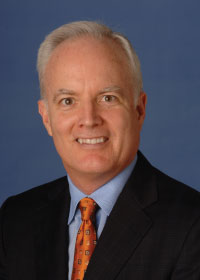 Jay Conger
Henry Kravis Chaired Professor of Leadership and Institute Chair of the Kravis Leadership Institute

Claremont McKenna College

Jay Conger is the Henry Kravis Chaired Professor of Leadership and the Institute Chair of the Kravis Leadership Institute at Claremont McKenna College in California. He is one of the world's experts on leadership.
You will see him quoted in the Wall Street Journal and other business periodicals analyzing people and trends in the executive suite and in the boardroom. In recognition of his extensive work with companies, Business Week named him the best business school professor to teach leadership and one of the top five management education teachers worldwide. As a management educator, he has worked with many organizations in his twenty-five year career.
Author of over one hundred articles and book chapters and fourteen books, he researches leadership, organizational change, boards of directors, and the training and development of leaders and managers. He is one of a handful of authors who have published multiple articles in the Harvard Business Review. His most recent books include Boardroom Realities (2009), The Practice of Leadership (2007), Growing Your Company's Leaders (2003), Shared Leadership (2002), Corporate Boards: New Strategies for Adding Value at the Top (2001), The Leader's Change Handbook (1999), Building Leaders (1999), and Winning'Em Over: A New Model for Management in the Age of Persuasion (1998).  
He has taught at the Harvard Business School, INSEAD (France), the London Business School, McGill University, and the University of Southern California. He has been awarded by the Center for Creative Leadership their prestigious H. Smith Richardson Fellowship for his research on leadership. His insights have been featured in Business Week, The Economist, The Financial Times, Forbes, Fortune, The LA Times, The New York Times, San Francisco Chronicle, Training, The Wall Street Journal, and Working Woman.
He received his B.A. from Dartmouth College, his M.B.A. from the University of Virginia, and his D.B.A. from the Harvard Business School. Prior to his academic career, he worked as the international marketing manager for a high technology company.
His entrepreneurial wife Nadege is the founder of www.sabbaticalhomes.com - a worldwide housing exchange and rental marketplace. They have two adorable and somewhat mischievous children named Zoe and Nathan.
Panel Presenters

Donald G. Horner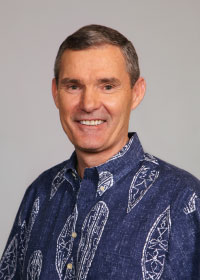 Chairman, First Hawaiian Bank

Don Horner is chairman of First Hawaiian Bank, the largest and oldest bank in Hawaii and 60th largest U.S. deposit bank with over $16 billion in assets. Horner retired as CEO on 12/31/2011 after a 33-year career with the bank. Under Don's leadership, the bank was one of the top performing banks in the nation.
 
His education includes an undergraduate degree in business from the University of North Carolina and an MBA from the University of Southern California. He served in the U.S. Navy from 1972 to 1976; highest rank was Lt. Commander.
Current activities include board chair of Hawaii's Board of Education – the seventh largest school district in the U.S. and board member and finance chair of Honolulu Authority for Rapid Transportation. Horner is also a board member and treasurer of Iolani School and board member emeritus of Mid-Pacific Institute; executive committee member of the Hawaii Visitors & Convention Bureau; board member of Haleakala Ranch on Maui, as well as, board member of the Hawaii Asia Pacific Association, Foundation for the Asia Pacific Center for Security Studies, and the Filipino Community Center.
He is past chair of the Governor's Economic Momentum Commission, Young Presidents' Organization of Hawaii, the State's Reinventing Government Task Force, Hawaii Business Roundtable, and Hawaii Bankers Association; past board chair of the Pacific Coast Banking School at the University of Washington, Seattle; past executive committee member of the Japan-Hawaii Economic Council; and past board member of the Japan-America Society of Hawaii and the Crown Prince Akihito Scholarship Foundation.
Crystal Rose

Independent Director at Hawaiian Holdings, Inc., Chairman at Central Pacific Bank, and board member at Hawaiian Holdings, Inc., and Hawaiian Airlines, Inc.

Crystal Rose is one of Hawaii's most accomplished and creative business litigation attorneys. Ms. Rose's cases over the past two decades have helped shape the face of Hawaii business, transforming among others the state's largest private landowner and the state's banking industry.
Ms. Rose has experience and expertise in corporate governance and related legal and compliance issues. She has served on the Board of Directors of Central Pacific Bank, Hawaiian Airlines, Hawaiian Electric Company, and the Gentry Companies. She also has served as a Commissioner to the State of Hawaii Department of Hawaiian Homelands.
Ms. Rose is active in the community. Her community service includes serving as a Board Member of the Native Hawaiian Legal Corporation; a member of the Board of Advisors to the Chief Executive of Kamehameha Schools; the Secretary and Treasurer of the Native Hawaiian Chamber of Commerce; a Board Member of the Boys and Girls Club of Hawai'i; a member of the Circuit Court Civil Rules Committee for the First Circuit Court, State of Hawai'i; a Hearing Committee Member of the Disciplinary Board of the Hawai'i Supreme Court; and a member of the State of Hawai'i Board of Engineers, Architects, Surveyors and Landscape Architects.
Ms. Rose's professional publications include authoring "Residential & Commercial Evictions in Hawai'i" (National Business Institute, 1994); "Advanced Real Estate Law" (National Business Institute, 1991, 1992, 1994); "Basic Real Estate Law" (National Business Institute, 1990, 1991); and "Real Estate Broker Liability" (Hawai'i State Bar Association, 1989).
Ms. Rose was born and raised on the Big Island, and graduated from Kamehameha Schools. She is a graduate of the Hastings College of Law, University of California. Since 1987, she has been a partner of the law firm now known as Bays Lung Rose & Holma.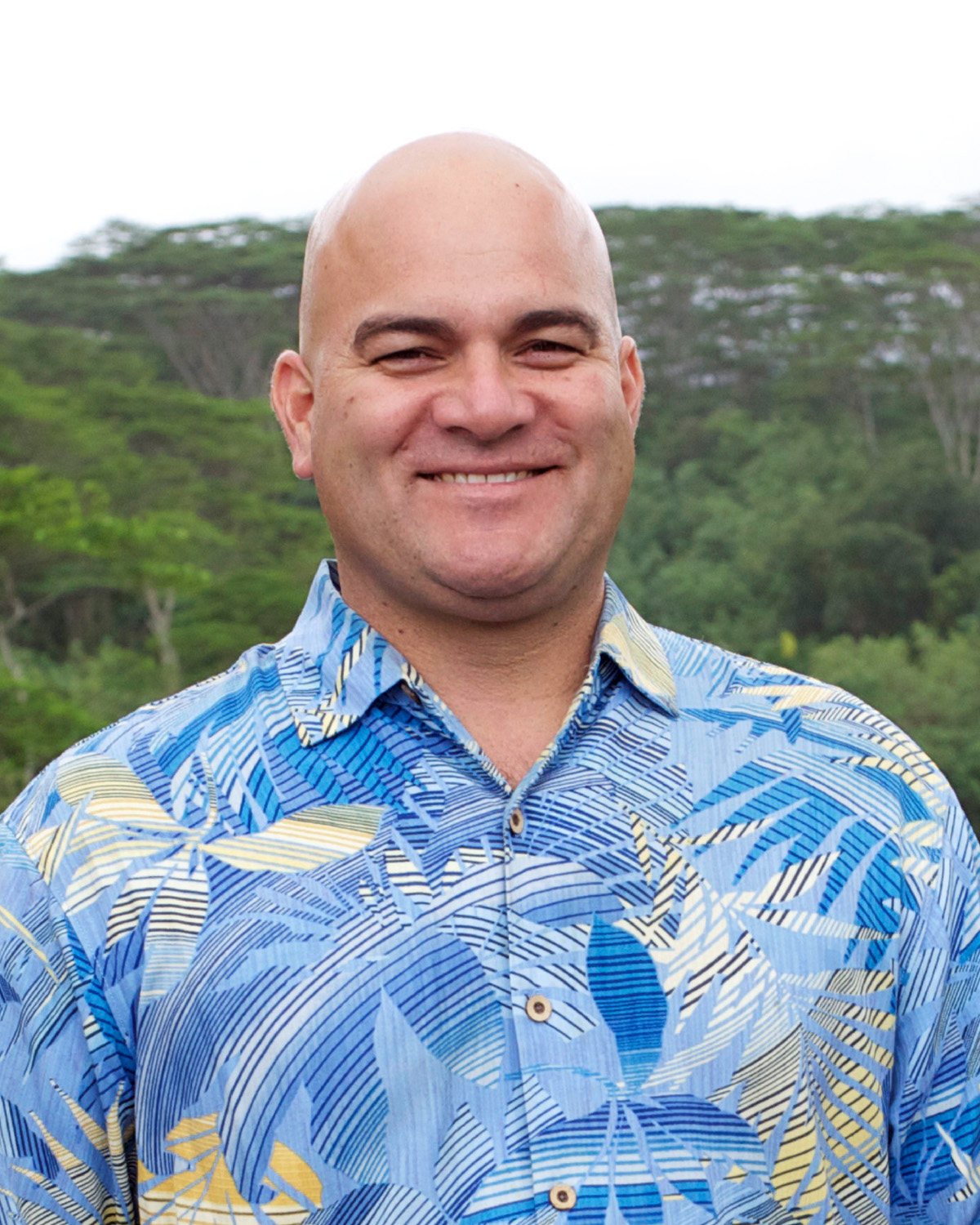 Micah A. Kāne, Chief Operating Officer, Pacific Links Hawai'i

Micah A. Kāne, joined Pacific Links Hawai'i in November 2011 as the chief operating officer and is responsible for the company's Hawai'i operations and future acquisitions in the islands. Kāne also serves as a trustee for Kamehameha Schools, as well as Menlo College, and is a director on the board for Hawaiian Electric Company.
His previous work experience includes being the chairman of the Hawaiian Homes Commission and the Department of Hawaiian Home Lands. Kāne also served as the chairman and executive director of the Hawai'i Republican Party and prior to that was the government liaison for the Building Industry Association of Hawai'i.
Kāne is a graduate of Kamehameha Schools, Menlo College, and received his MBA from the University of Hawai'i.
Registration/Check-In starts at 7:00am. Breakfast will be served. Main program to start promptly at 7:25am with Q&A to follow. Panel discussion will also commence following the end of the Q&A session from the keynote, ending with Q&A. David Tumilowicz, Hawaii Business Magazine publisher, will serve as moderator.

If you have any questions, please call 534-7537 or email events@hawaiibusiness.com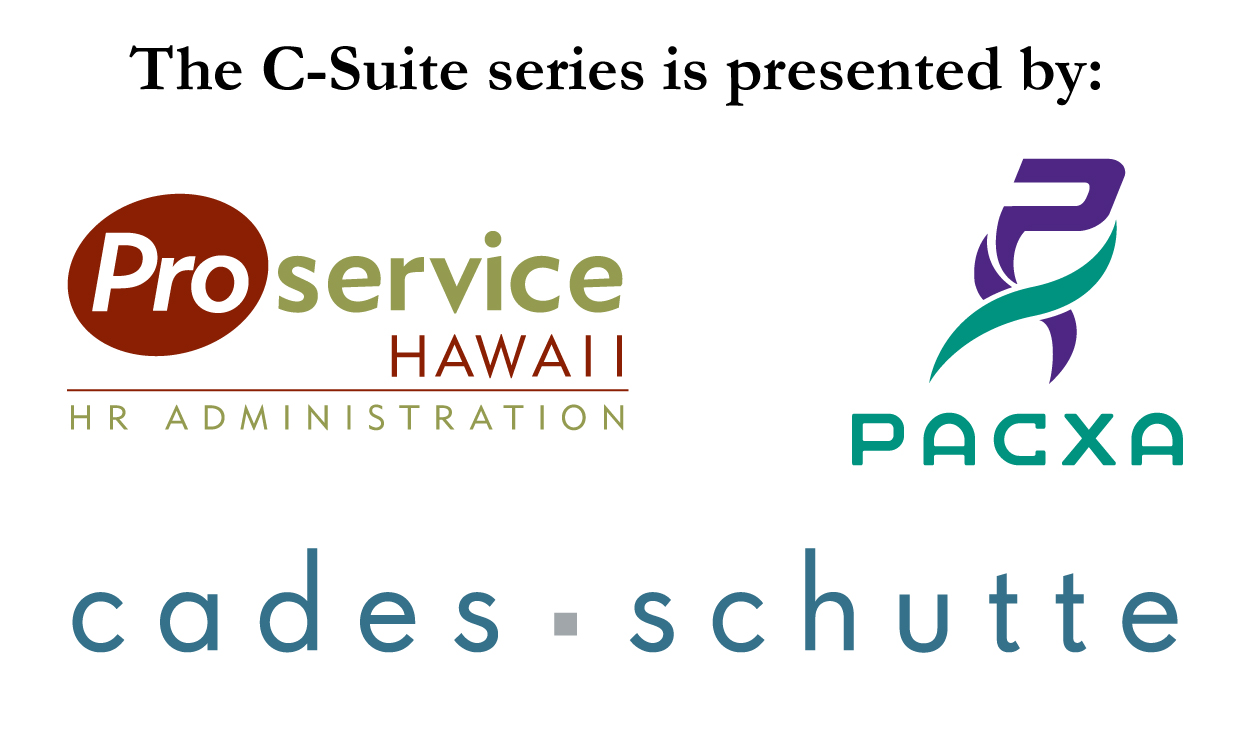 When & Where

The Plaza Club (20th Floor)
900 Fort Street Mall
Honolulu, HI 96813


Friday, April 5, 2013 from 7:15 AM to 9:45 AM (HST)
Add to my calendar