The Butcher & The Chef. A Delicious Pairing! The Best Cuts are Selected by Our Butcher Mounier then Expertly Prepared by Chef Joseph
About this event
Come Enjoy the Night @ The Market & Taste our New Menu Items! Food, Family, Friends & Fun!
Craft & Draft Beer at The Bar. Hard Cider, Wine and many other options! Sit on our Heated Patio, Dine in our Community Art Room. After all this, if you don't want to go home ...Enjoy the Night Life at Northern Ducks! Celebrity DJs Every weekend.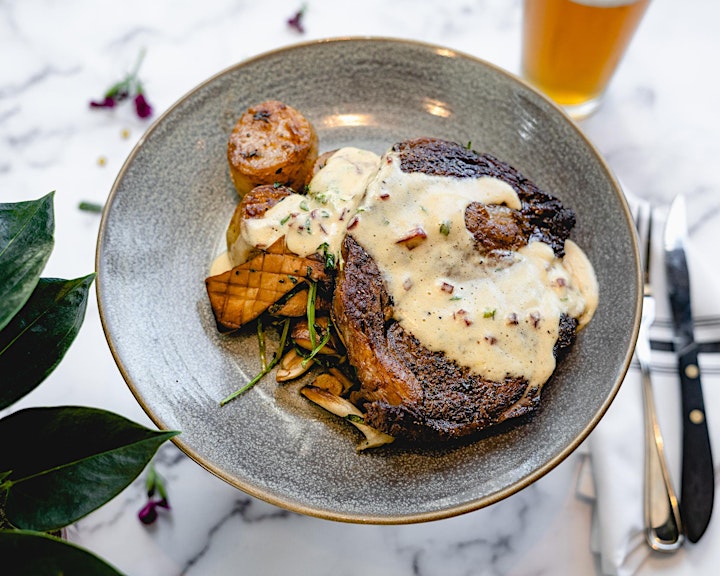 Boneless Ribeye |Prime Cut Rich Marbling & Delicate Flavor| 14 oz | $35.99
Grilled to Order over a bed of Wild Mushrooms & Lacinato Kale. Topped with a Rich Creamy Béarnaise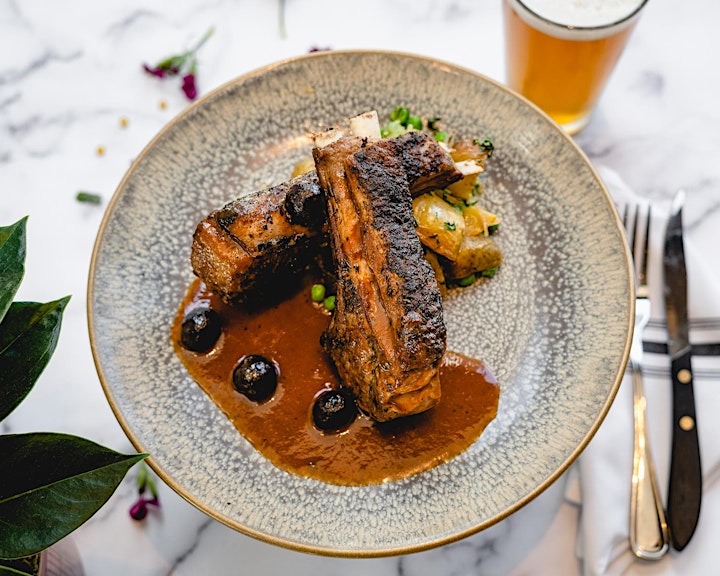 New Zealand Rack of Lamb | 12 oz | $30.99
Baby Lamb Chops Grilled to order topped with Cherry Au Jus. Paired with Spring Peas & Potato Smash
Scottish Salmon Fillet | 10 oz | $23.99
Premium Scottish Salmon. Mild Flavor with a Buttery Texture. Over Cauliflower Pureed & Roasted, Israeli Couscous with Saffron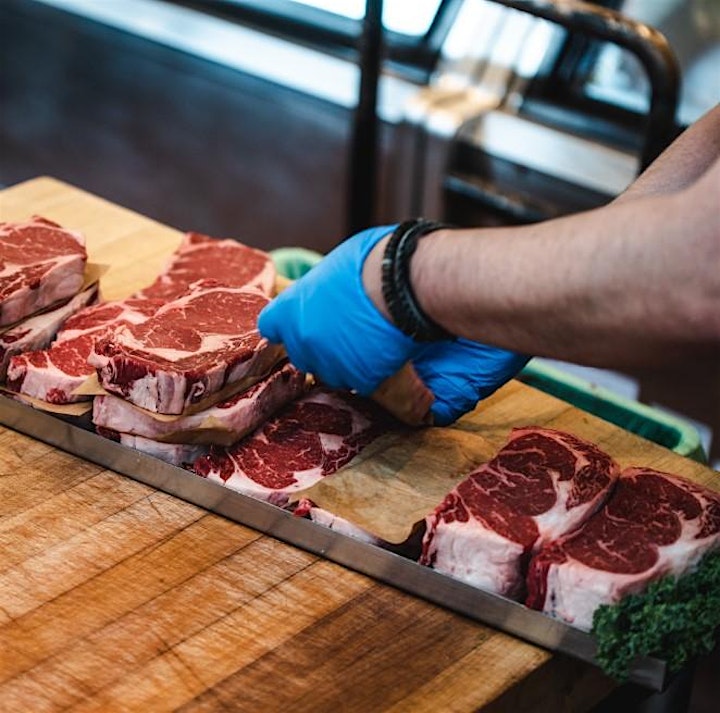 Ask our Butcher, Meat is what he does!
Often overlooked, a good Butcher can make a simple BBQ a meal to remember. Our Butcher Mounier delivers top-notch service. When you buy Meat @ The Market expect it to become a personal experience. Mounier wants to ensure that you get the best tasting meat whenever you come in to see him. Try his house-made sausage, ask what the best cut of the day is. Mounier is always ready to help.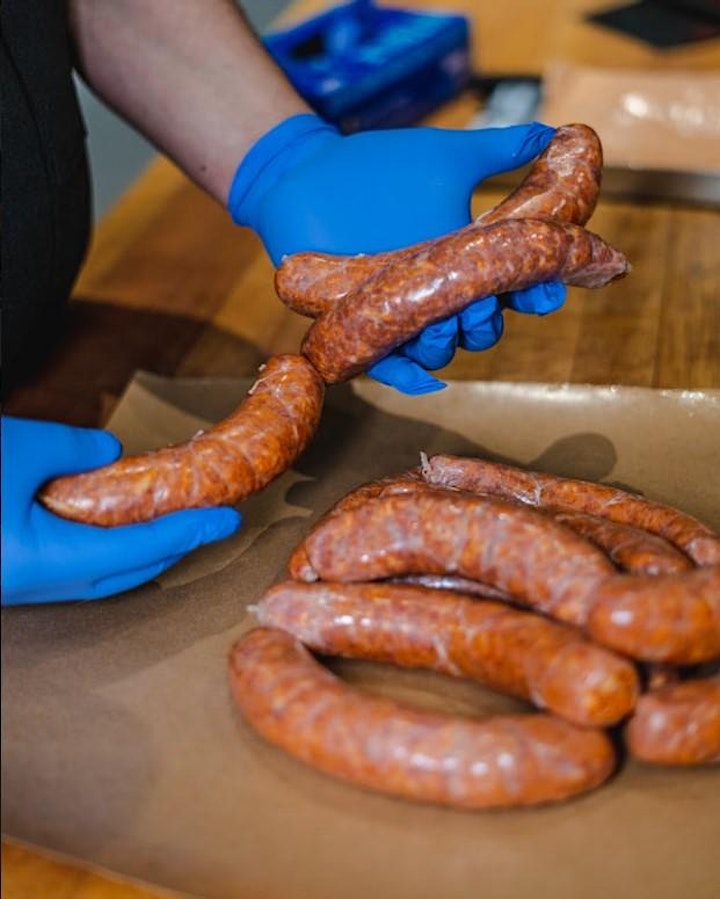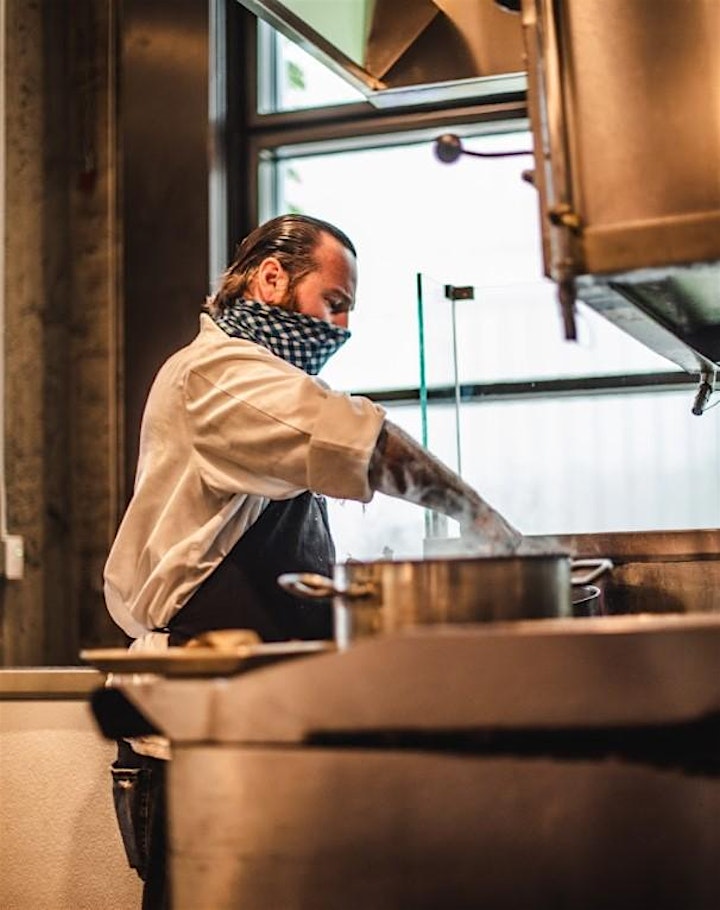 Chef Joseph tells us that he is happiest when people are enjoying his food. He found this out while working in restaurants after high school. Once he realized this was what he loved he took the next step and followed his culinary passion advancing to the next level. In 2007 Chef Joseph traveled to San Francisco to attend the California Culinary Academy. He fell in love with the diverse food scene and the temperate climate. We here at The Market are so happy that he did. For those of you that have enjoyed his meals at one of our Pop-Ups we know you feel the same. If you haven't yet you are in for a treat!
The Cooking Temperature for your selection will be requested at check-in.
At check- in we will ask how you would like your steak cooked. While your dinner is cooking you may purchase Wine, Beer, & Cider from the Grocery Aisles or at the Bar. We will call you when your meal is ready.
Seating is Open with plenty of it, Inside and on our Heated Patio. We will not be able to reserve tables.
Please remember to follow all of the current COVID Protocols. Family and those living in the same household may dine together.
All Cuts of Meat and Fish may be purchased @ The Market on the Night of the Event. However, we cannot guarantee they will not sell out.
You may also order @ themarketonmarket.square.site
Organizer of The Butcher & The Chef | A Delicious Pairing! Prime Cuts Grilled to Order.
The Market on Market has been a cornerstone of the local community for 6yrs. We love our neighbors and our location in the heart of a vibrant city. Here at The Market, we have found that during these unprecedented times we have great capacity for change. One of the ways in which we have found to remain vital is to expand our outdoor presence. We are doing this by showcasing our talented culinary team in the beautiful seating area on the south side of our building know as Stevenson Alley.
Pop-Ups in Stevenson Alley (located between Market St & Jessie off 10th) have taken off. In this space, a space large enough to accommodate all social distancing protocols is a relaxing and park-like setting that can be enjoyed by friends and family. Combine this with the delicious offerings prepared by our featured Chef's and you have a safe and tasty afternoon ahead of you.
All current COVID protocols are followed with State, City & County websites monitored for any updates or changes. Masks are required except when eating or drinking. If you have been recently been exposed to COVID-19 or are experiencing symptoms, please keep others safe and join us another time. Thank you!