Description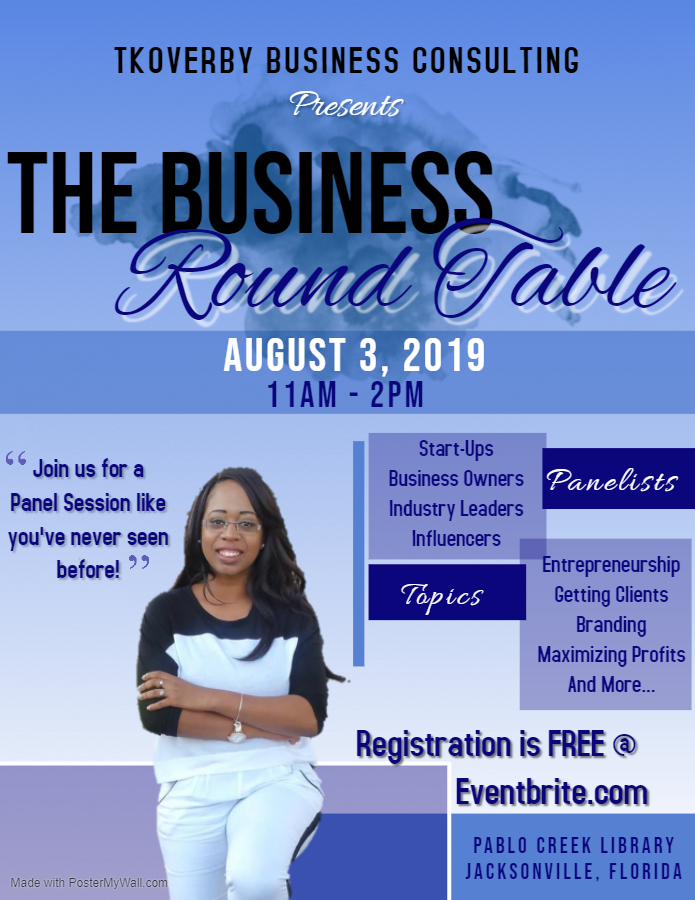 Join us for a Business Panel Session on Steriods!
Have you ever gone to a business workshop that had a panel of experts, who only answered a few audience questions with generic responses or the answers had nothing to do with your business?

Have you experienced the ups and downs of entreprenurship and want to share your dos and donts with other like-minded business owners?

Do you have a business idea in the planning stages and need some advice before you launch?
This Business Round Table is just for you!
Sit at the table with business owners, entrepreneurs, industry leaders, influencers, BOSSES! We will answer pre-submitted questions from real business owners and we will answer your specific questions right at the Round Table.
No question is off limit! If you have a question...someone will have the answer!
Topics for Discussion:
Entrepreneurship, Getting Clients, Branding & Marketing, Maximizing Profits, Social Media Management, Brand Development and so much more!
Networking Opportunity:
Please bring your business cards, flyers, and free samples to exchange at the Round Table.