The Business Owner's Game 2-Day Workshop: How to Build a Business You Love, and Have a Life Too

Tuesday, March 21, 2017 at 8:00 AM

-

Wednesday, March 22, 2017 at 4:00 PM (EDT)
Event Details
WELCOMES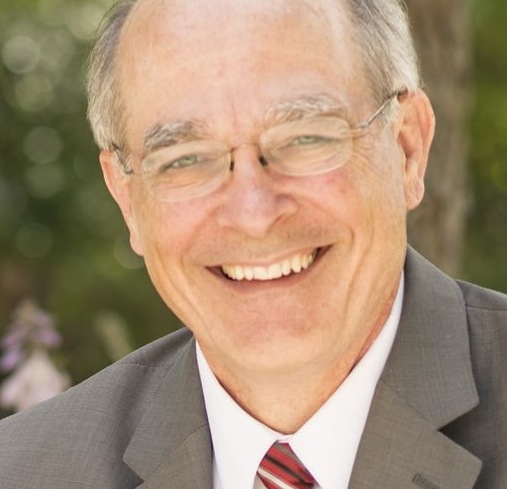 Chuck Blakeman 
Chuck is a Best-Selling Business Author and World-Renowned Business Advisor                                        
Join us for these two days of one-of-a-kind WORKSHOPS that will transform both you and your business.  NOTE: BOTH DAYS (MARCH 21 AND 22) WILL RUN FROM 8:00 AM - 4:00 PM and each ticket covers the Convene member plus anyone else from their company
---
DAY ONE
March 21, 2017
Workshop Title:  GET OFF THE TREADMILL
8:00 AM - 4:00 PM 
Your business should produce both time and money, not just money.  Chuck Blakeman shows business owners how to get off the treadmill, make more money in less time, get back to the passion that brought them into business in the first place and build a business they can enjoy for decades.  Use your business to build your Ideal Lifestyle, not just an income.
How do you define Success and Significance?   Why are you in business?  Where is it taking you?  Have you defined your "Big Why"?  What does your Ideal Lifestyle look like?  When do you expect to get there?  How will your business get you there?  Get utter clarity on these questions and a new motivation to build your business.
Get to a place where your business produces Time, Money and Significance
Make it easy to measure if each week/month/quarter your business is accomplishing your objectives and making you money
Identify and shift to the highest and best use of your time...stop guessing
Turn your passion into a real business that works for you while you are on vacation
DAY TWO
March 22, 2017
Workshop Title:  GET EVERYONE ELSE 100% COMMITTED AND ENGAGED
8:00 AM - 4:00 PM
It's time to embrace the Participation Age.  Don't be left behind.  Great companies are giving everyone their brains back.  Participants will learn how to change their business practices and culture to increase revenue, reduce management expenses, and attract and retain the best talant in the world, by turning their employees into Stakeholders and managers into Leaders.
Grow faster, increase profits, and have exponetially lower turnover
Get everyone to participate and share in building a great company
Empower others to take ownership, make decisions and build a successful, growth-oriented business not for you, but with you
Learn how to measure performance and incentivize loyalty, innovation and productivity in your Stakeholders
ONE TICKET PER MEMBER, INCLUDES THEIR COMPANY TEAM MEMBERS, FOR BOTH DAYS
---
 This 2-day Workshop will revolutionize everything you understood about success as a business owner. 
Seating is limited to allow for good interaction.  REGISTER TODAY!!!
Transformational -  Practical  - Visionary
Chuck Blakeman lives in Denver, Colorado.  He inspires, and transforms your approach to business and your future.  He is a successful entrepreneur, an internationally acclaimed speaker, weekly Inc. Magazine contributor, best-selling author and world-renowned business advisor who has built ten businesses in seven industries on four continents.  His first book, Making Money is Killing Your Business was rated "#1 Business Book of the Year" by NFIB, the largest business owner association in America.  And his most recent book, Why Employees are ALWAYS a Bad Idea has been named one of the "Top Ten Business Books of the Year".   Both books are also used as required reading in several university programs.
Chuck will disorient you with his counter-intuitive and no-nonsense approach to life and business. Then he'll put it all back together so you walk out different than you came in, with one "blinding flash of the obvious" that transforms you, your business and your life.
How can I contact the organizer with any questions?
If you have a question, please feel free to contact the event organizer, Bud Handwerk at 717.333.0406
Have questions about The Business Owner's Game 2-Day Workshop: How to Build a Business You Love, and Have a Life Too?
Contact Convene
When & Where

Lancaster Bible College
Teague Learning Commons (Hospitality Suite)
901 Eden Rd
Lancaster, PA 17601


Tuesday, March 21, 2017 at 8:00 AM

-

Wednesday, March 22, 2017 at 4:00 PM (EDT)
Add to my calendar
Organizer
Convene
Convene consists of high-capacity peers in a non-judgmental and confidential environment who help one another gain insight, experience business growth, have impact, and a leave a strong legacy. We can guarantee that your time is well-spent. The people, resources, and materials available to our members help to multiply their time. Growing business requires good investments and members of Convene see the return year after year.
The Business Owner's Game 2-Day Workshop: How to Build a Business You Love, and Have a Life Too