Description
THE BUSINESS OF FREELANCING with Tim Harper
Get published, get paid, and make freelancing your business
Class meets Wednesday, December 6, from 6:30 to 8:30 pm

The cost for this workshop is $25
If you do freelance writing or producing and you don't treat it like a business, you have a hobby. Nothing wrong with that, but to get the most out of your freelancing, whether full-time or part-time, you need to be organized and have a systemic approach to get the most out of your work -- both financially and in terms of satisfaction and career advancement.
This breezy, conversational two-hour workshop is both an introduction for beginning freelancers and a top-up review for longtime veterans. Bring your questions and issues on every aspect of freelancing, from ideas to reporting to contracts and rights to pitching, publishing and getting paid.
What to bring: A laptop if you want to follow along or take notes.
Level: Beginner to Intermediate.
---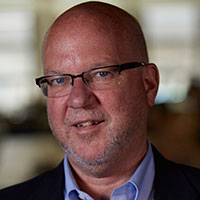 About Tim Harper
Tim Harper is a longtime freelance writer and editor who has sold stories to Atlantic Monthly, airline magazines, and all major U.S. newspapers. He wrote 12 books and edited dozens more, and serves as editor of CUNY Journalism Press. He is a visiting professor and writing coach at the CUNY Graduate School of Journalism and has led many workshops on the "business of freelancing."
---
For concerns or questions about this workshop, please e-mail pd@journalism.cuny.edu.