The Business of Entertainment V

Saturday, October 22, 2011 from 9:30 AM to 5:30 PM (PDT)
Event Details
THE BUSINESS OF ENTERTAINMENT V networking event is Saturday, October 22 from 9:30 a.m. - 5:30 p.m. in the Fletcher Jones Foundation Auditorium on the campus of Woodbury University at 7500 Glenoaks Blvd in Burbank, California. Download a complimentary copy of our current Program Guide HERE.
This unique, professional networking opportunity is the fifth edition of our continuing dialog on the business practices, issues and challenges facing today's filmed-entertainment industry.
---
OUR CURRENT PROGRAM AND GUESTS
(in order of appearance)
"CAN THE CREATIVE PROCESS BE DEFINED?"
with Peter Schneider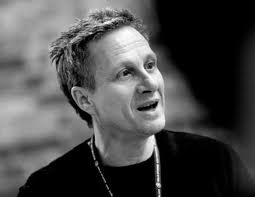 Peter is the Tony-Award-winning producer of The Lion King and director of Sister Act: The Musical in London's West End. Peter was Chairman of The Walt Disney Studios, President of Animation and Theater during his 17-year tenure with The Walt Disney Company.
In a word? "No". But as in that old adage -"Money can't buy happiness but it can buy the context in which it is most likely to occur"- one can create an environment in which creativity can thrive. Peter Schneider guides the audience through the various steps which have most often led to artistic success, including: breaking the rules, marrying the experimental with the proven, and unleasing through strategic thinking the "happy accidents" that are at the heart of the creative process. While budgets, ROI, and marketing are important adjuncts, Peter will explore both the fundamentals and the ad hoc thinking which, in fact, merge the business and artistic spheres.
"WHAT EVERY PRODUCER NEEDS TO KNOW TO SURVIVE AND THRIVE!"
with Randy Greenberg
Randy is CEO of The Greenberg Group, Executive Producer of COWBOYS AND ALIENS and DYLAN DOG: DEAD OF NIGHT. Randy is a widely recognized entertainment executive with C-Level executive credentials at Universal Studios and MGM.
Motion picture production can be independant or studo financed, and the big difference between the two is typically budget and time. This lecture covers the step-by-step process a producer should undertake regardless of the project's budget. Where do stories come from and how does a producer gain the right to tell that story? Where does the money come from to finance the project, pay for the talent, the director, the cinematographer and everything else? How does a producer secure distribution and what happens when the lead actor breaks his leg on the set? Randy covers these and many other topics critical to the production process.
"SHOW ME THE MONEY! SALES AND MARKETING OF TELEVISION AND MOTION PICTURE PRODUCTS"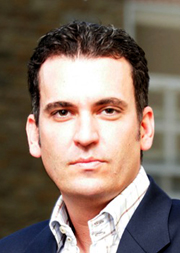 with Chris Philip, President of Electus-Engine Distribution and Founder of Engine Distribution
After sweating the trials and tribulations of development, production and post, how do distributors sell their television and motion picture "products" to a global market? What's the difference between "format sales" and "finished sales?" How do we track the licensed rights across dozens of cable, terrestrial and satellite channels? What are the ins-n-outs of negotiating million-dollar package and output deals? And what are the opportunities in "transmedia" and global product branding? Chris Philip is our guide through the treacherous but lucrative tides of global media sales.
"A TECHNOLOGY UPDATE FROM THE FRONT LINES"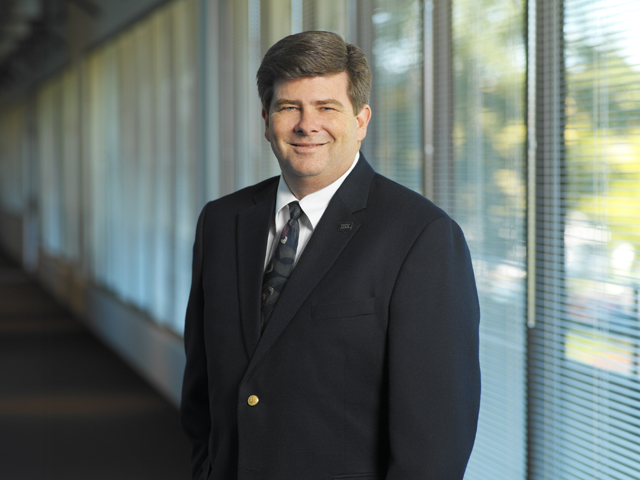 with Rick Dean, Senior Vice President of THX Ltd.
Believe it or not, Hollywood's business model would not have been possible without technology research, development and standards. Today, the business model is undergoing a massive transformation from film to digital files, 3D TV, consumption on portable devices and continuous improvements in home theater display technology. What are some of the unseen consequences of all this? For instance,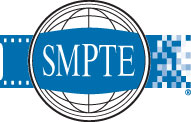 is there an impact of 3D on human health? Rick Dean will cover the fundamentals and opportunities of technological advances in an industry where technology can be both friend … and foe. This presentation is co-sponsored by the Society of Motion Picture and Television Engineers.
---
The Business of Entertainment LLC hosts informative, networking events with outstanding presentations on film financing, motion picture and television distribution, syndication, independent production and sales,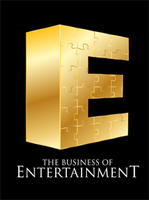 post production, copyrights in the digital age, production for web-based commerce, stereoscopic 3D and more.
A true "insiders" perspective - previous guests include Bill Mechanic, Christopher Carey, Leon Silverman, Michael Olsen, Javier Ponton, Patrick Gregston, Robert Yamashita, Glen Anderson, Richard Atkinson, Philip Lelyveld, Pam Allison, Michael Karagosian, Patrick Murphy, Jamie Oliff, Daniel Smith, Jason Brubaker, Shawn Gillespie, Julie Walker-Harris, Thomas Molter and Schuyler Moore.
Our program is unique because we choose topics that are strictly related to the inner workings of the business. Our events are an opportunity to meet producers, financiers, studio executives, technologists and practitioners working on the business side of an industry that's generally known for it's immense creativity.
We professionally capture these events in high-definition using a three-four camera compliment and distill the results into informative and entertaining online courseware available here. We've designed the courseware to easily integrate into business-related curricula and topics on the entertainment industry.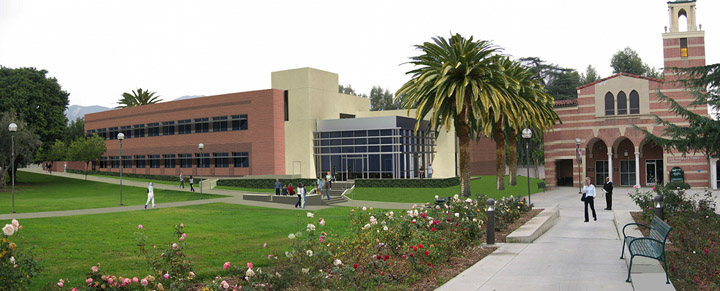 Woodbury University's Fletcher Jones Foundation Auditorium
When & Where

Fletcher Jones Foundation Auditorium
WOODBURY UNIVERSITY
7500 Glenoaks Blvd.
Burbank, CA 91504


Saturday, October 22, 2011 from 9:30 AM to 5:30 PM (PDT)
Add to my calendar
Organizer
The Business of Entertainment LLC
The Business of Entertainment LLC (BOE) is an educational courseware production company focused on the media and entertainment industry.  With headquarters near Hollywood in Burbank, California, BOE produces lecture and networking events where media students and career-minded adults meet and learn from senior-level studio executives, producers, post production and production practitioners who conduct the business of show business.
We capture these events in multi-camera high-definition and distill the presentations  into the unique Courseware offering you'll find on our Video Store. 
Our program encircles the volatile and rapidly changing landscape of mass media.  We examine the effects of new technologies and evolving consumer habits on Hollywood's business model.  The Business of Entertainment seeks to help students and career-minded executives understand and frame the issues that will define and shape our industry for the next three to five years.
The Business of Entertainment V