Description
The Business of Entertainment
Presented by Paydogs LLC and Women in Film/Portland Chapter
With Portland State University – Film Program and Media Services
Sponsored by the Governor's Office of Film and TV
Learn the latest in film production payroll and accounting from four industry experts. Held at the historic Lincoln Hall on Portland State University's campus, this one day workshop is designed for new and experienced film, TV, commercial, and corporate media producers.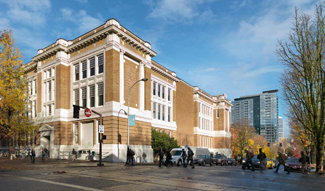 Visit the historic Lincoln Hall. Network. Get informed. Beverages will be provided. Limited space on a first come, first serve basis so be sure to register today!

Cost: $50.00 ($40 for WIF Members)
Registration in Advance Required
Pay online via Paypal* or send a check to:
Paydogs LLC
1219 SE Lafayette, Ste. 104
Portland, OR 97202
503-850-4742
* Mimimal convenience charge will apply.
---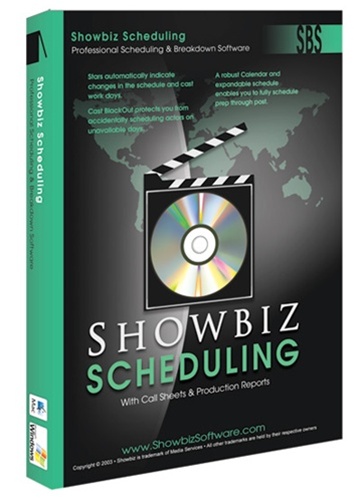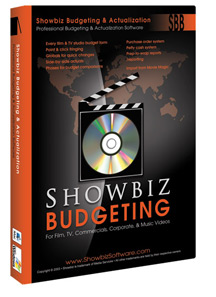 Early Registration Offer. Register before 1/18 and your name will be entered into drawings for free Showbiz Software. Plus, all attendees will receive a special 10% discount on production and software tools at Showbiz Software's online store www.showbizsoftware.com. Don't miss this opportunity, courtesy of Media Services and Showbiz Software.
---
January 21, 2012
AGENDA
8:00am – 8:30am
Arrival/registration
8:30am – 9:30am
Union Contracts for Low Budget Films and New Media
Dena Beatty, SAG Executive Director, Pacific NW
9:30am – 10:30am
Union Contracts for Television Projects
Nathanial Applefield, AFTRA National Representative, Pacific NW
10:45am – 11:45am
Cost Controls and Petty Cash Procedures
Kristina Soderquist, Feature Film Prod. Accountant (Kill Bill:Vol 1, Kill Bill: Vol. 2, The Invention of Lying, Battleship)
11:45am – 1:15pm
Lunch Break
1:30pm – 4:30pm
Payroll Guidelines and Budgeting Software, Changing Payroll Regulations, Film Tax Incentives
Joe Maiella, VP of Sales, Media Services

Budgeting Your Project
Learn everything you need to know before the camera rolls to save time and money.
Learn about the industry's most popular software resources to break down your script and create your own budget.

Our interactive participation with Showbiz Budgeting will take you step by step through budgeting and actualization:
Pre-production activities

Common approaches to scheduling projects

Breaking down a script

Budgeting a film

Managing locations

Tracking expenses and more

How to use software tools and reports for filing for tax credits
Employment and Payroll Practices
Maximize production incentives and minimize potential production and tax exposure risks.
Best practices in production payroll management and accounting, including properly completing and calculating timecards, pay deductions, residuals, guild and union contracts, tracking payment of box rentals, per diems, mileage reimbursements, and car allowances.

Tax incentives: Structuring, hiring, and filing requirements in the appropriate jurisdictions to take full advantage of payroll credits. Important paperwork and filing requirements needed for the state and your bank for tax credits and rebates.

Avoiding payroll mistakes that have cost producers millions of dollars in fines and penalties.
---