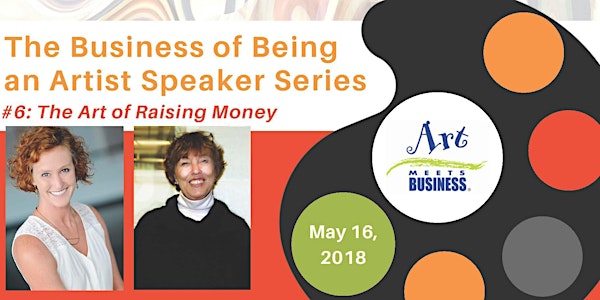 The Business of Being an Artist Speaker Series: The Art of Raising Money
Location
Great Lakes Regional Training Center Building at Washtenaw Community College
4800 E Huron River Dr.
Room GL 202
Ann Arbor, Michigan 48105
Description
If you've ever tried to raise money for a creative project, the process may seem daunting. Here to demystify that experience are two successful, inspiring fundraisers. They will share their knowledge of how to choose the right funder, when to apply for grants, stages of fundraising, building support for your project, and much more.
Speakers:
Joan Sampieri
Joan Sampieri is the owner of D. Joan Sampieri Associates, a company founded in 2004 that works with nonprofits to build sustainability through good governance, appropriate planning, program evaluation, and capacity building. Prior to that she worked for various nonprofits, most recently as president and CEO of Planned Parenthood of Miami and the Florida Keys. She is currently president of the board of PencilPoint TheatreWorks in Ypsilanti.
Tracy Halloran
Tracy Halloran is a 2014 Kresge Artist Fellow in dance and music. She is founder and artistic director of the dance company ConteXture dance Detroit, assistant professor of dance at Marygrove College, and a sought-after choreographer and teacher. Her students have performed with Zurich Ballet, Atlanta Ballet, American Ballet Theatre, Charlotte Ballet, Ballet of Arizona, Illinois Ballet Theater, Disney World's Beauty and The Beast, and Royal Caribbean, among others.