Description
The Business Forum (TBF), sponsored by Real Life Ministries, is designed to support local business leaders through promoting sound business practices. TBF will offer events in which business men and women can hear speakers with expertise in various areas of business leadership.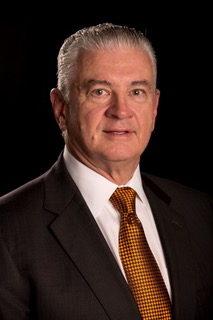 TBF is holding its next event,
The Business Forum Luncheon
, at The Coeur d'Alene Resort,
November 29 from 11:30 a.m. to 1:00 p.m
. Our keynote speaker will be Ron Nilson, CEO of Ground Force Worldwide, the leading builder of mine support equipment. Ron will be speaking on "Living With Struggles & Success & Significance." He serves on several boards, including an appointment by Governor Otter to the Pacific N.W. Economic Region Board, and is past Chairman of the Post Falls Chamber of Commerce. Ron's numerous awards include 2007 Post Falls Citizen of the Year, Governor's Choice Award in 2009, and 2013 Idaho Businessman of the Year.