About this Event
We can identify good design when we see it, and intuitively we know the impact creative ideas and communication have on our business outcomes. Historically, however, "design" has been a black box, challenging to both quantify and plan for.
In this conversation, Don Ball and Brent Stickels will be discussing the business side of delivering intentional design solutions that create business impact.
This fireside chat series is being put together in collaboration with AIGA Minnesota and covers the often overlooked area of creative industries: the business side of creative projects.
We hope to see you there.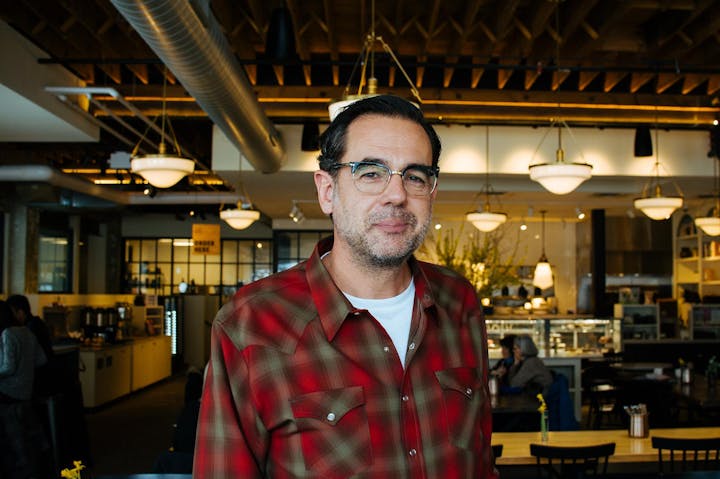 About Brent Stickels
Brent Stickels is co-founder and partner of YYES, a design and communications studio that provides strategic branding focused on business outcomes. Established in 2000 in Los Angeles, YYES added a Minneapolis office in 2008 to leverage the city's access to clients on both coasts and its leading design community. YYES works with fast-moving clients in the financial, cultural, institutional, educational, healthcare, entertainment, and hospitality sectors.
In addition to his work at YYES, Brent is the AIGA Minnesota liaison to the Walker Art Center for the Insights Lecture Series, which features leading designers and critics from around the world. He is also a member of the Long Now Foundation, an organization that fosters long-term thinking and responsibility in the framework of the next 10,000 years. From 2009–2013, he served as Director of Communications on the board of AIGA Minnesota, the professional association for design, and from 2009–2017 he directed See Change, a conference on visual communication at the University of Minnesota.
Born in San Diego, Brent studied writing and film theory before establishing his first design business in 1990. He worked as an art director for the San Diego advertising agency Lyon & Associates before moving to Los Angeles for a position as co-creative director at the design firm Maddocks & Co., then co-founded YYES in 2000. He currently heads the YYES Minneapolis office.
About The Business Conversation
This is a fireside chat series on the practical business challenges and opportunities surrounding creative ventures. Our guests will cover:
The nuts and bolts of managing creative projects that align with business goals and available resources.
Insights around deciding which projects to invest in.
Discussions about current creative trends and how to decide which ones are right for your organization.
Who this series is for:
Business leaders who need to understand the business of creative execution so they can make informed decisions.
Creatives who want to understand the business impact of the work they produce and ways to better operate their own business.
Business builders who need to understand how marketing and creative execution can impact their growth, without compromising their return on investment.
A special thanks to the teams and organizations that made this series possible.
AIGA Minnesota is the first place to turn for inspiration, professional development, and excellence in design in Minnesota. Our mission is to advance design as a professional craft, strategic tool, and vital cultural force. We encourage the exchange of ideas and information among professionals involved in design and other related fields.
Our monthly recordings will take place at Fueled Collective, Minnesota's oldest community of business builders.
About FC:
Fueled Collective is a fresh concept, bringing together work life, nightlife, events, and most importantly, people. Our spaces offer a whole new way to live, whether that's working in an entrepreneurial community, connecting at our social club or hosting events that make a real impression.
Our show notes and supporting resources are made possible by the Content Reactor Team.
About TCR:
Turn broken content into your biggest asset. The Content Reactor helps businesses to build a content ecosystem that positively impacts marketing, sales, recruiting, client retention, and more.