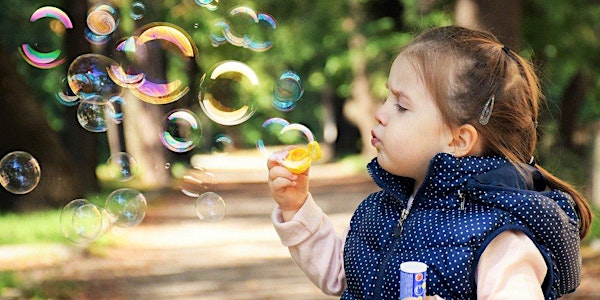 The Business and Creativity of Play Therapy Supervision
Come learn the business of play therapy supervision and best practices in supervision using the therapeutic powers of play!
Refund Policy
Contact the organizer to request a refund.
Eventbrite's fee is nonrefundable.
About this event
Ad Astra Play Therapy & Counseling, LLC is an approved CE Provider in Kansas for mental health professionals #19-006 and Association for Play Therapy Approved Provider #19-588. This event is eligible for 6 CONTACT CE Hours. Please check with your state licensing board for continuing education requirements and eligibility.
Description:
Come learn the nuts and bolts of becoming a Registered Play Therapist-Supervisor or refresh your skills if you are a seasoned supervisor. Under the umbrella of APT's requirements, we will look at the role and responsibilities of play therapy supervisor and supervisee. By using experiential activities, powerpoint, case scenarios and videos, you will identify play therapy supervision ethics, values, liabilities and best practice for documentation. Strategies for interviewing and selecting potential supervisees and the therapeutic alliance in supervision will be reviewed as well. Finally, you will walk away with creative supervision activities you can implement immediately!
To count, this is limited to 50 people max, you will need to sign in and out and leave your video on the entire time with your name on your screen.
From APT:
Live webinars for contact hours are defined as online play therapy trainings where live, synchronous instruction occurs in real time, the presenter and attendees are visible to one another and communicate with each other virtually from their separate locations, AND
are limited to no more than 50 attendees,
attendee cameras must be on throughout the webinar;
a post-test is required at the end of the training (post-tests must be in compliance with the Approved Provider Criteria and Standards, not the COVID-19 Exception).
the length of the training must be no less than two hours, and
certificates of attendance must meet the criteria indicated in Standard 06, Awarding of Credit.
Specifically, item h.: mandatory statement, "Training meets the APT requirements for contact hours of CE via live webinars.
**By registering for this series you acknowledge that your name and image of your face may be displayed and seen by other professionals participating in this training, and recorded for viewing for non-contact hours by other participants.**
Presenter:
Ragan Snyder-Smith, LSCSW, RPT-S, M.Ed.
Time and Date:
Saturday, August 20, 2022
9-4pm. Central Standard Time
To check your time zone please click here.
Agenda:
9-10:30 AM - Introductions and Training
10:30-10:45 AM - Break
10:45-12:15 PM - Training continues
12:15-12:45 PM - Lunch Break
12:45-2:15 PM - Training continues
2:15-2:30 PM - Break
2:30-4:00 PM - Training continues
There will be: 4 1.5-hour sessions, 2 15-minute breaks and 1 30-min lunch break.
Learning Objectives:
1) Participants will articulate the role and responsibility of the clinical supervisor in play therapy.
2) Participants will identify 2 theoretical models of play therapy supervision.
3) Participants will review legal, ethical and liability issues of play & clinical supervision using common ethical dilemmas scenarios.
4) Participants will discuss the importance of cultural humility, personal values, self-care in play therapy supervision.
5) Participants will acquire strategies for best practice in supervision regarding assessment, documentation, contracts and payment.
6) Participants will describe 3 creative approaches in play supervision.
Questions about the Webinar:
1) What format will you be using?
We will use Zoom for this webinar. The invitation will be send the morning of the webinar before with all the details. This will count for 6 APT contact hours. Please plan on being online and participating since this is highly interactive and experiential. There are no refunds if you purchase and do not log in and participate.
2) What do I need access it?
You will need a computer, preferably with an ethernet land line to provide the best connection and a webcam and microphone. You may ask others in your household to disconnect during the webinar so you have the best chance of being "virtually" present. Please have some paper, a pen and colored markers or other drawing supplies on hand.
3) Will you be recording this?
Yes, but this training is for live participants only.
4) I can't make that the time/date. Will this be available again or put online?
Join the newsletter to be notified of when we will do it again!
5) How do I get my certificate?
A post-test, evaluation and certificate will be send to you after the webinar is over.