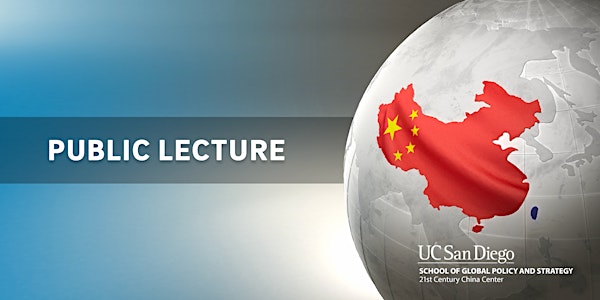 The Burden of Conservation: Water, Soil, and History in Modern China
Micah Muscolino will discuss how conservation campaigns intensified social inequality in China before reform and opening.
When and where
Location
Atkinson Pavilion, Ida and Cecil Green Faculty Club UC San Diego Muir Lane La Jolla, CA 92093
About this event
This is an in-person event only. A reception will follow the lecture at 5 p.m.
Through an in-depth examination of local histories of water and soil conservation in Northwest China from 1949 to the late 1970s, this lecture addresses the fundamental question of how to balance environmental sustainability and building equitable societies, highlighting how unequal power relations shape conservation practices.
Speaker:
Micah S. Muscolino, Professor and Paul G. Pickowicz Endowed Chair in Modern Chinese History, UC San Diego
Moderator:
Karl Gerth, Professor of History & Hsiu Endowed Chair in Chinese Studies, UC San Diego
-----------------
This lecture series is organized by the 21st Century China Center at the UC San Diego School of Global Policy and Strategy. For more information on China activities, as well as recordings of previous webinars, please visit china.ucsd.edu.
Bio:
Micah Muscolinois a leading expert on the environmental history of modern China. He has written books on the environmental history of China's fishing industry and the ecological impact of World War II in China, as well as numerous articles on maritime connections between China and Taiwan, territorial disputes in the South China Sea. His current book project examines the history of water and soil conservation in Northwest China's Loess Plateau region from the 1940s to the present.