The Built Environment, Lifestyle and Health

Thursday, April 10, 2014 at 6:00 PM

-

Friday, April 11, 2014 at 8:00 AM (CDT)
Event Details
Tickets are still available for the student session, however, the keynote and the Friday general session are sold out.
The purpose of this event is to inform the community of the impact of the built environment on lifestyle and health and the potential for creating improvement in Fort Worth and Tarrant County, Texas.
How can individuals and communities become healthier? An important factor in our physical and mental health, and the prevention of illness and chronic disease, is our environment – the places where we live, work and play.
Communities that are designed to support and encourage healthy lifestyles provide opportunities and an environment for healthy living, physical activity and healthy eating. The built environment refers to the community infrastructure, including buildings, roads, sidewalks, parks and other spaces for physical activity, grocery stores, restaurants, schools, workplaces and other man-made areas where we live.
Attendees at this interactive, two-day conference will hear national and local speakers sharing best practices for creating healthier environments, and will help develop recommendations for moving to the next level in Fort Worth and Tarrant County.

Parking is available without a permit for the event in lot 19, 14, and 7.  Please view a campus map here.
Thursday
2:30-3:15 PM Student Session: A Conversation with the Keynote Speaker
Students from UNT Health Science Center and surrounding universities will have the opportunity to interact with the keynote speaker.  Please note this session is for students only.

6:00 - 9:00 PM Keynote Presentation
"The Impact of Lifestyle and the Built Environment on Health"

Dan Burden
Co-Founder and Director of Innovation and Inspiration of the non-profit
Walkable and Livable Communities Institute
Dan Burden is a nationally recognized authority on walkable, livable, healthy and sustainable communities, healthy streets, active transportation and healthy lifestyle programs. 
Dan will deliver the presentation with a buffet reception following.  This event is open to the general public.
Friday

8:00 AM General Session
Attendees will hear from subject matter experts in the field of the built environment and be shown examples of the influence of the built environment.  Small workgroups will be challenged to develop examples of applying the principles of the built environment to local communities. This event is open to the general public.
FRIDAY AGENDA
8:00 am

Continental Breakfast

All Guests

8:30 am

Introduction to the Day

Richard Kurz, PhD
Dean, School of Public Health
UNT Health Science Center

8:35 am

Visions of an Environment that Promotes Health: The Blue Zone Initiative

 

Joel Spoonheim
Executive Director, Community Programs for the
Blue Zones Project by Healthways


9:20 am

Approaches to the Built Environment: Views from the City and the County

 

Councilmember Dennis Shingleton,
City of Fort Worth
Councilmember Kathryn Wilemon
City of Arlington


9:50 am

Opportunities to Advance our Built Environment through the Blue Zone Project

Richard Kurz, PhD

 

10:00 am

Break


 

10:15 am

Small Group Discussion of Potential Strategies with regard to Blue Zone Assessment


 

11:20 am

Presentation of Strategy Suggestions

Dan Burden




Joel Spoonheim

11:50 am


Closing Remarks

Richard Kurz, PhD


12:00 pm

Adjourn

 

UNT Health Science Center School of Public Health thanks the following for their support of this event:

Sponsors


University of Texas at Arlington School of Architecture
University of Texas at Arlington School of Social Work
University of Texas at Arlington School of Urban & Public Affairs

Promotional Partners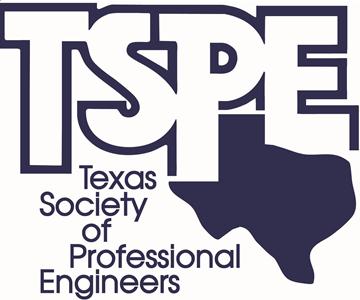 When & Where

UNT Health Science Center (MET Building)
3500 Camp Bowie Boulevard
Fort Worth, TX 76107


Thursday, April 10, 2014 at 6:00 PM

-

Friday, April 11, 2014 at 8:00 AM (CDT)
Add to my calendar
Organizer
Mission
To advance public health knowledge through research, service, and education of professionals who are dedicated to disease prevention, health promotion, and the achievement of efficiency, effectiveness and equity in the delivery of health services while minimizing health disparities among populations.
Vision: Building on a Diverse Foundation
The UNTHSC at Fort Worth School of Public Health will continually strive to address the public health needs of Texas ' diverse population through innovative and distinguished research, high quality educational programs, and dedicated service to the local, state and international communities.