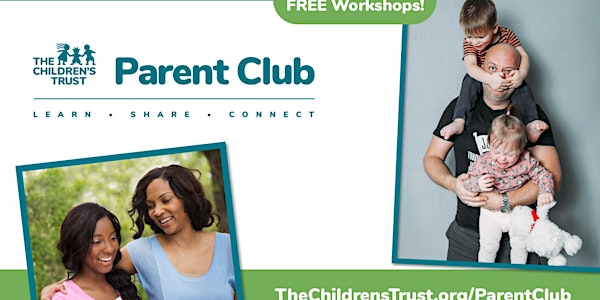 The Building Blocks of Child Development -Free virtual workshop via zoom
FREE VIRTUAL PARENTING WORKSHOP!
About this event
Please click HERE to register! Once you register, you will receive a confirmation email with steps for joining the workshop.
Presenter: Alexis Deno
Who is it for?
Parents or caregivers, with children up to 12 years, with specific concerns about their child's behavior or who are simply interested in general information about promoting their child's healthy development.
What is covered?  
In this workshop, parents are introduced to five core areas for child development and when to seek additional support. These are:  
      Learning and Problem Solving
      Social and Emotional Development (Friends and Feelings) 
      Speech and Language Development (Talking and Understanding)
      Physical Development (Motor Skills)
      Learn the Signs and Act Early!  
JOIN US FOR A CHANCE TO WIN A $10 GIFT CARD! _______________________________________________________________________
Interested in participating? Register in Zoom HERE!
For more details, visit: www.TheChildrensTrust.org/ParentClub