Description
Ben jij iemand met veel zin om te ondernemen en wil je jouw idee verfijnen tot een sterke business?
Ben jij al opgestart maar zoek je een sterk netwerk en klankbord om jouw uitdagingen aan te gaan?

Ben jij een starter met internationale ambities en kan je lokale expertise gebruiken?
Gratis infoavond
Het Bryo succesverhaal komt naar jouw stad toe! Tijdens deze gratis infoavond ontdek je drie verschillende begeleidingstrajecten op maat van elk type starter: (1) pre-starter, (2) starter en (3) internationale groeier.
Wanneer: Dinsdag 26 maart 2019: 19u - 20u30
Waar: Oh!Mechelen Ondernemershuis (Kanunnik de Deckerstraat 20a, 2800 Mechelen)
Prijs: Gratis (inschrijven verplicht)
Wat kan je juist verwachten
Alle informatie over de verschillende trajecten voor pre-starters, starters en internationale groeiers
Een eerlijke getuigenis van een Bryo-deelnemer
Praktische informatie en antwoorden op jouw individuele vragen
Netwerkmoment met een hapje en een drankje
Aan het einde van de avond weet je beter wat Bryo juist voor jou kan betekenen en welk traject voor jouw startup het meest geschikt is.
Meer informatie

Bijkomende vragen? Of kan je er niet bij zijn op 26/03? Stuur een mailtje naar mathias.teuwen@voka.be of bel 0487 80 95 80 voor meer informatie.
Hopelijk tot dan!
Het Bryo-team
Bryo is een gesubsidieerd programma door: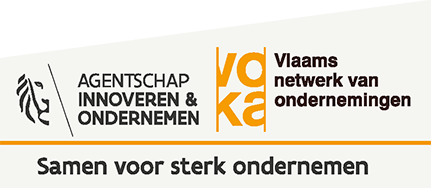 Met dank aan: