Event Information
Location
Vrije Universiteit Brussel
U-Residence
Pleinlaan 2, 1050
Brussel
Belgium
Description
Join Symposium Co-chair Dr. Orla Lynskey, Associate Professor at the London School of Economics, and thought leaders in data protection, privacy and competition law, as well as regulators from both the EU and the U.S., to discuss the complex issues arising in a digital economy at the intersection of these two disciplines.

To view the full agenda & for more information visit FPF's Brussels Privacy Symposium webpage

Location: Green Room, U-Residence, VUB (Etterbeek campus), access via Generaal Jacqueslaan 271
Sponsorships are available. For more information, please click here.
This is a special moment to bring together thought leaders and regulators in data protection and privacy and competition law to discuss the complex issues arising at the intersection of these two areas. A recent decision of the German Competition Authority; the creation of the Digital Clearinghouse hosted by the European Data Protection Supervisor; the recent series of public hearings on competition, consumer protection and privacy hosted by the Federal Trade Commission in the U.S.; the Report on "Competition Policy for the Digital Era" published by the European Commission – these are only some of the core developments shaping a new approach towards digital markets, competitors and consumers.

The full-day conference will begin with a "boot camp" covering the fundamentals of competition law for data protection professionals. The symposium also will feature three panel discussions:


Panel 1: Competition in Data-Driven Markets

Is personal data a barrier to entry to digital markets? What are the implications of data-sharing and interoperability from a data protection perspective? Are new limits on data-driven mergers desirable? What is the role of data protection in competition analysis and of competition analysis in data protection?

Panel 2: Excessive Pricing, Value, and Personal Data in the Digital Environment

How does the value of data figure in competition analysis? What are the differences between valuation of data by consumers and by companies? Could competition law provisions on excessive pricing or unfair trading place limits on data collection by dominant companies? How is 'excess' measured or determined? How does data minimization fit in?

Panel 3: Remedies and Institutional Design

Are current data protection and competition remedies up to the task of ensuring fair digital markets? Should DPAs deploy an antitrust toolbox with structural remedies in privacy cases? Are competition authorities in the EU well-equipped to make data protection considerations and if so, are they stepping into an exclusive competence of DPAs? Do DPAs and competition authorities have the tech expertise needed to address issues like machine learning and AI?

Sponsors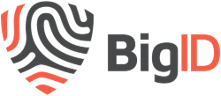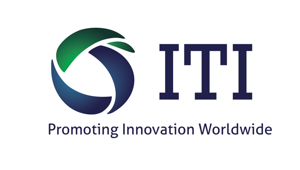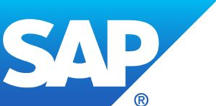 Your registration data may be sent to the U.S. to help organize this workshop; it will not be used for any other purposes.
Date and time
Location
Vrije Universiteit Brussel
U-Residence
Pleinlaan 2, 1050
Brussel
Belgium