Description
Due to tremendous interest, this event has reached capacity. If you have questions, please contact info@fpf.org.
Please check the BPS webpage for post event materials and briefings: Brussels Privacy Symposium home page.
The 2nd Annual Brussels Privacy Symposium is a global convening of practical, applicable, substantive privacy research and scholarship. The Symposium will draw on the expertise of leading EU and US academics, industry practitioners and policy makers to produce an annual workshop highlighting innovative research on emerging privacy issues.

The 2017 Symposium, titled AI Ethics: The Privacy Challenge, will focus on developing ideas that address the ethical challenges associated with the new capabilities Artificial Intelligence technologies present for democratic institutions, human autonomy, and the social fabric of our society. This academic workshop will discuss ways to harness the power of AI and machine learning to better protect individuals' privacy and security, helping consumers to navigate complex sociotechnical architectures in smart cities and homes, transportation systems, financial transactions, and content platforms. Papers are expected to address areas such as algorithmic due process and accountability, fairness and equity in automated decision making, societal implications of autonomous experimentation and leveraging AI to enhance privacy.

For more information, including the agenda, speaker bios, presentations, and more, please see the Brussels Privacy Symposium home page.
Academics papers will be published by the 2017 Symposium partner:


The Brussels Privacy Symposium is made possible with the generous support from our sponsors. If you are interested in learning how to become involved, please contact Barbara Kelly at bkelly@fpf.org.

The Brussels Privacy Symposium is also supported by a grant from the National Science Foundation


and with additional support from Crossing, a collaborative project with the German Research Foundation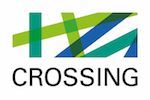 Your data may be sent to the US to help organize this workshop; it will not be used for any other purposes.