Description
Looking for a Great Brunch in North Jersey??? Well The "Brunchy" Brunch at Mothers Ale House in Wayne NJ on May 6th is the Place for YOU!! Hosted By "Philinthebrunch" This event takes place from Noon to 7pm!! Brunch is from NOON to 4PM and the Day Party from 4 to 7pm! The Cost is $40 and includes: ONE Appetizer, ONE SALAD, and ONE MAIN COURSE and choice Pitcher of (Red/White Sangria, Bloody Mary, or Champagne w Orange juice). Come out and Enjoy with friends to good music by our top DJ's Deejay Urb and DJ MoneyJay who will take your music requests and ensure that your time is one to remember. THIS EVENT IS SPONSORED BY MOET!!!There is No Cover Charge for the Day Party!
For large tables of 8 or more, birthdays, and special packages Email: Philtaylor1914@gmail.com
All Other RSVPS Call Mothers Ale House at: 973-633-7400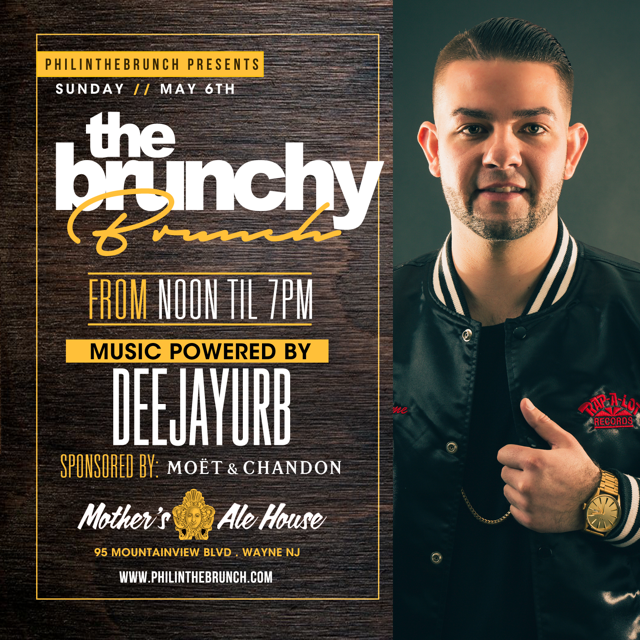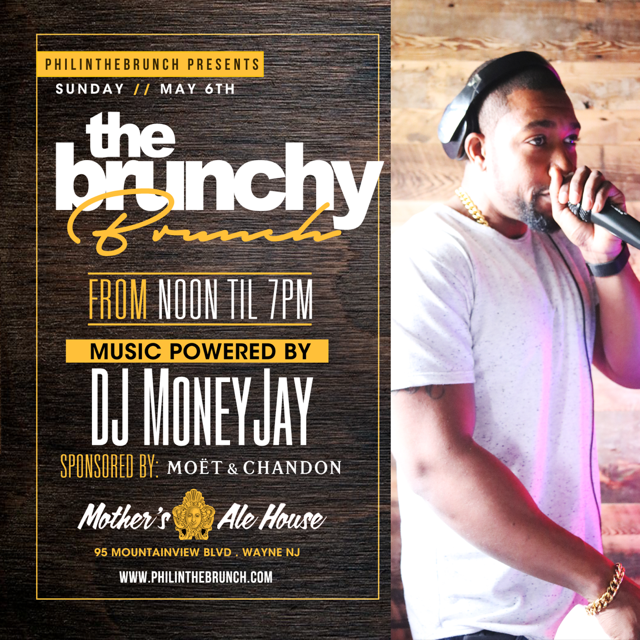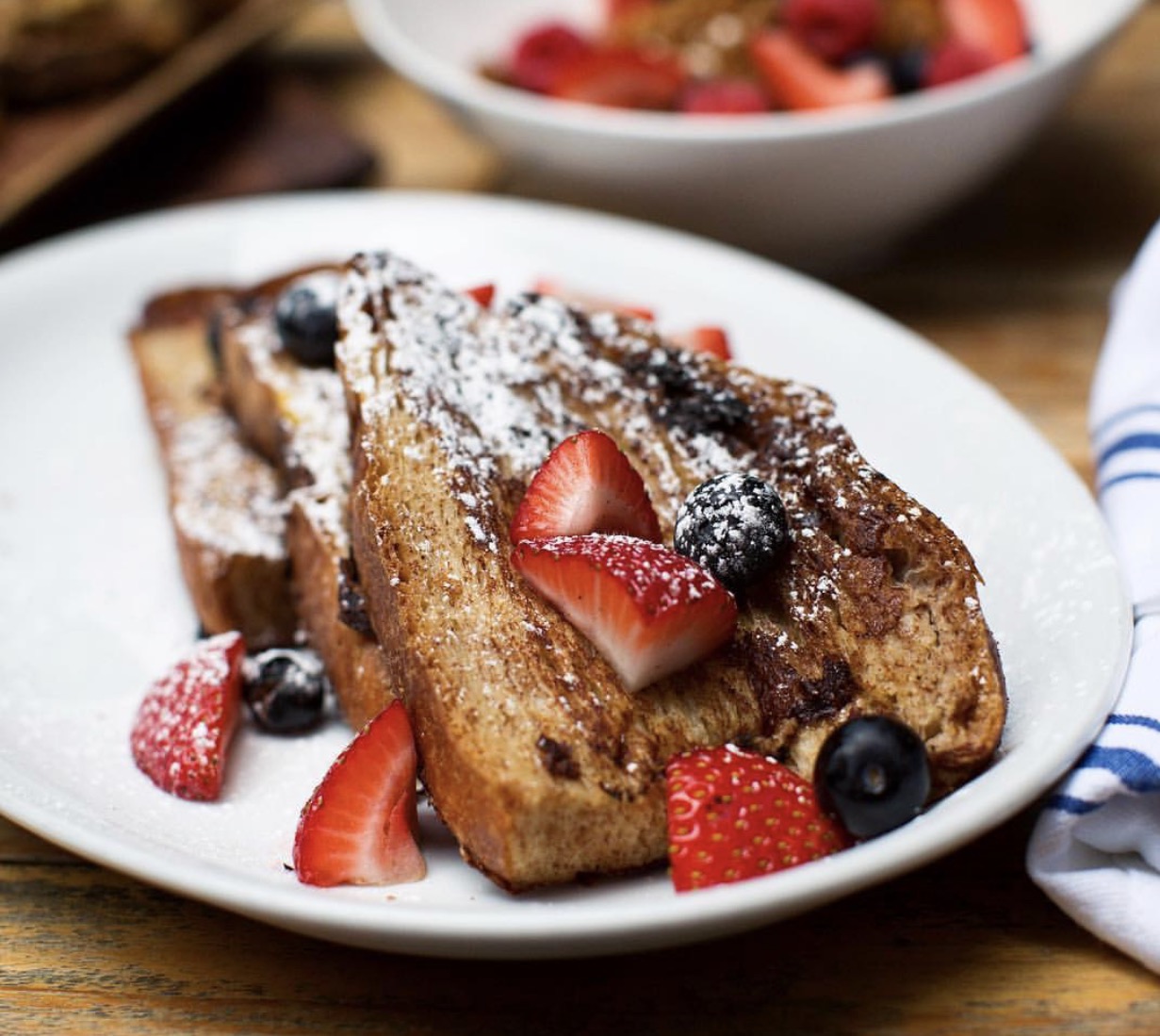 Buffet Menu:
Appetizers (selection of one)
Cold Antipasto (Mozzarella, Tomato, Prosciutto, Sopresatta & Prosciuttino w/ toasted points
Country Ham & Pickle Crostini (Country Ham, pickle on toasted crostini
Avocado toast (sliced avocado, ricotta, basil oil
Parmesean Crusted Asparagus & Eggs (Asparagus, Hard boiled Eggs, shaved Parmesan, sea salt, fresh ground pepper& olive oil)
Sloppy Bacon - Thick cut Applewood Smoked Bacon pan seared with honey on the side
Jumbo Shrimp Cocktail (horseradish cocktail Sauce) Add $ 6
Salads (Selection of one)
Classic Caesar (Parmesan cheese and Croutons)
Mixed Greens (House Balsamic)
Entrees (Selection of One)
Frosted Flake crusted French Toast with bananas, strawberries and caramel sauce
Stuffed Shells (Pasta shells Stuffed w/ricotta, Mozzarella & Parmesan Cheeses & baked with Marinara)
Chicken & Waffles (Crispy Chicken, Belgian Waffles Sweet Maple Gravy, server w/ mashed Potatoes)
Chicken Parmesan (Egg battered, and Breaded Chicken Cutlet topped with tomato sauce, mozzarella and Parmesan Cheese)
Steak & Eggs (Grilled sliced NY strip Steak served w/two Eggs sunny side up and BF potatoes)
Citrus Salmon (Grilled, served over a bed of tomatoes, cucumber and red onion salad w/ citrus Vinaigrette accompanied with herb mashed potatoes)
$40 pp - Gratuity not included
Valet Parking Available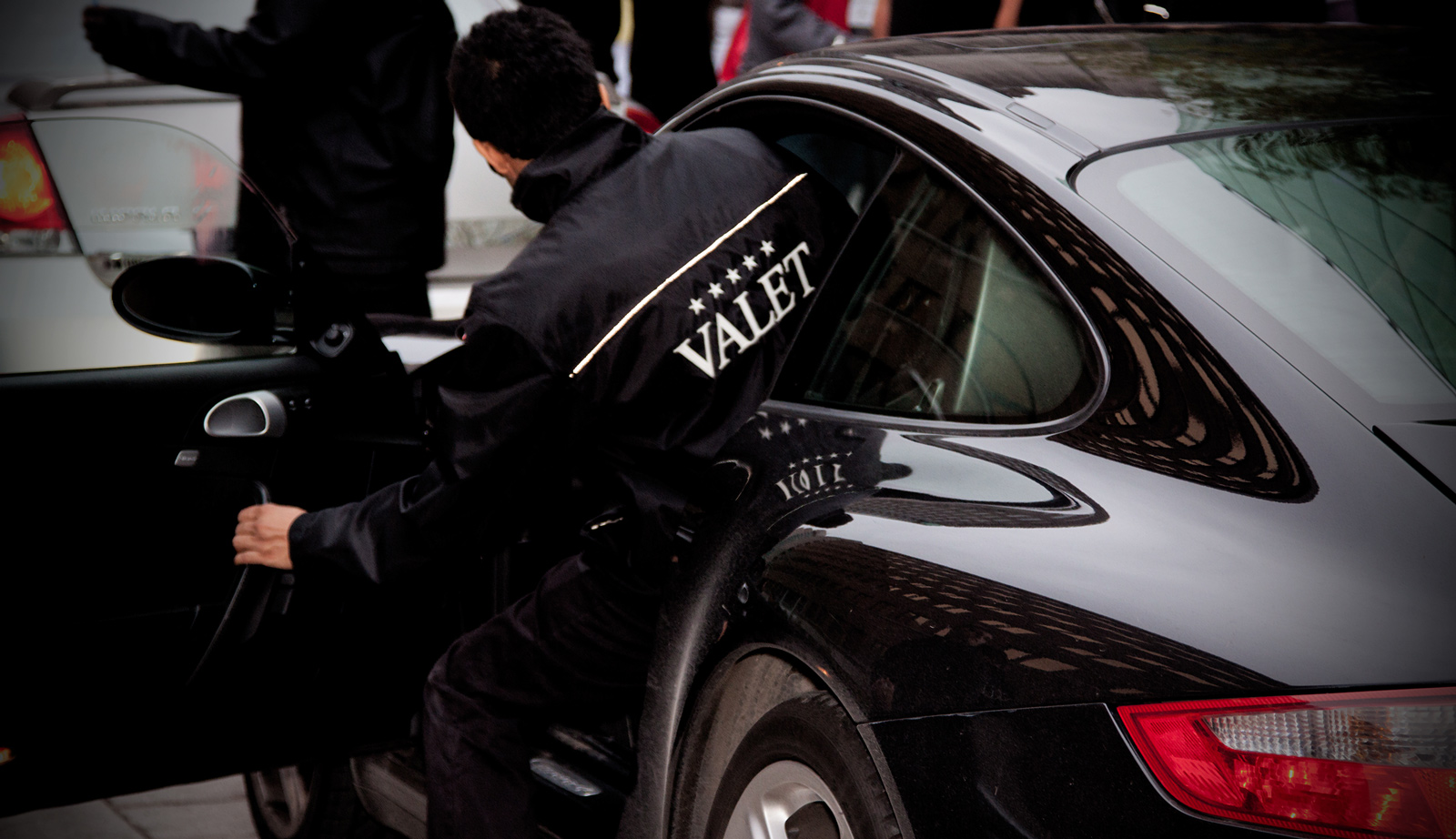 Ask About Bottle Service Packages!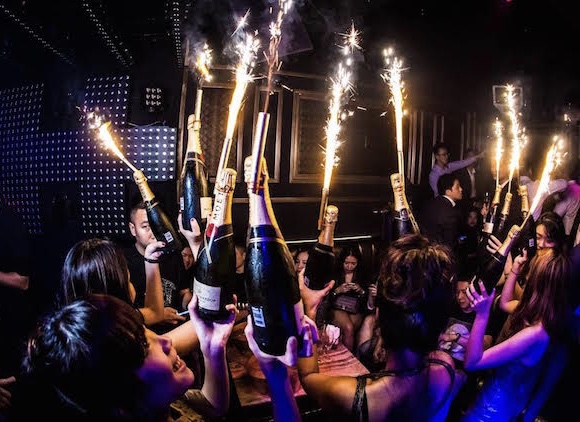 WWW.PHILINTHEBRUNCH.COM