Description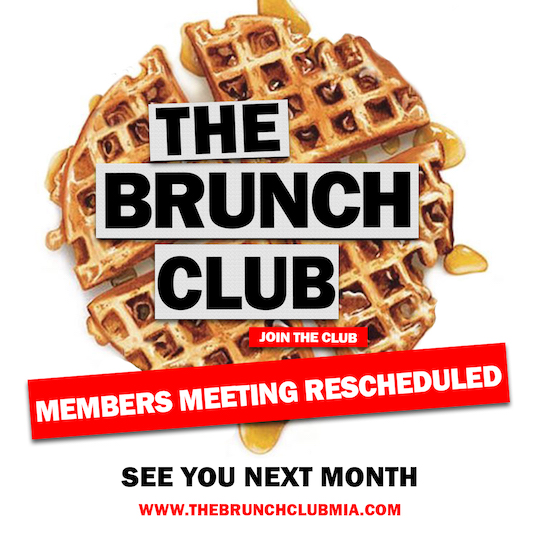 FORECASTED THUNDERSTORMS ~ and nobody likes soggy waffles :'(
The safety and comfort of our patrons are of utmost importance, and for that reason we will postpone the fun just a little while longer.
We'll see everyone at the next members' meeting in February.
If you pre-purchased a meal you will receive an email within the next 24 hours with a FULL REFUND. No action is required on your part. If you have any questions or concerns please email brunchclubmia@gmail.com.
Thank you all for your continued love, support, & vibes ♥ #TheBrunchClubMia