The Brooklyn Startup Scene: Brooklyn Coworking Spaces & Their Entrepreneurs

Wednesday, November 14, 2012 from 6:30 PM to 9:00 PM (EST)
Event Details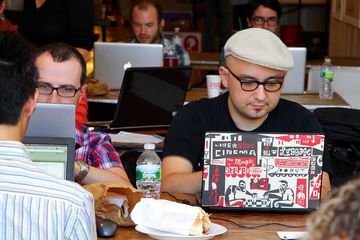 The Brooklyn Startup Community is on Fire
Why are startups and entrepreneurs setting up camp in Brooklyn in droves like never before?
Who are these passionate, dedicated entrepreneurs and freelancers?
What are some of the challenges they face unique to launching and building startups in Brooklyn?
What unique opportunities are available to them?
What gives them a unique, edgy flavor that separates them from the boroughs?
The investment money is flowing into Brooklyn startups -- where, why and how are Brooklyn startups finding their funding and maximizing opportunities?
At this first Meetup since the relaunch of Brooklyn Venture Community under new organizers, we invite you to meet and get to know the Brooklyn startup community like you never have before.
Management/Organizers from Brooklyn-based co-working spaces throughout the borough, representing various types of coworking models will each give a 5-minute presentation wherein they will introduce us to their startup community, share who their entrepreneurs and freelancers are, highlight startups within their community that are doing incredible things and offer their perspective on how they see the startup community evolving from their unique inside perspective. Where are their entrepreneurs finding opportunities, resources and creative support in Brooklyn?
After the brief presenations, we'll have an informal panel discussion where we'll discuss the Brooklyn startup scene and coworking in Brooklyn.
From Flatbush, to Williamsburg, Greenpoint, to Bed-Stuy, Dumbo and everything in between. Meet the Brooklyn Startup Community!
PRESENTING COWORKING SPACES:
1. Bat Haus CoWorking (Bushwick) - Bat Haus is a work community founded on openness, fun, and a respect for peers. It operates like a clubhouse. Every member helps make decisions about how the space is operated. Knowledge and know-how adds to the a collective pool (meaning that while you do your own work, you have neighbors who are more than happy to share some advice, a little hands-on help, or, if nothing else, conversation and a cup of joe when time allows it). Bat Haus believes that openness and the sharing of resources far outweigh the alternatives.
2. Dumbo Startup Lab (Dumbo) - The DUMBO Startup Lab is a community hub for entrepreneurs, designers and innovators focused on tech & web development providing cowork space, host classes and events in a beautiful 2,300 sq. ft. corner loft in Dumbo. 

3. The Yard (Williamsburg) - Private work suites in Williamsburg (overlooking McCarren Park) designed to inspire creativity, collaborations and connections.
4. The Secret Clubhouse (Williamsburg) - a recently launch coworking space in Williamsburg that lives up to its name! Also home of the North Brooklyn Breakfast Club.
5. Brooklyn Creative League (Park Slope/BoCoCa) - Brooklyn Creative League was founded to give independent professionals, small-shop companies, and nonprofits the tools they need to get their work done: affordable, green, shared workspace and a community of professional colleagues -- someplace to meet with clients, host a conference call, and make a pitch.
6. NYU Poly Incubator (DUMBO) -  The DUMBO Incubator, located at 20 Jay Street – one block from Brooklyn Bridge Park – is a City-sponsored business incubator that accommodates technology entrepreneurs in the downtown Brooklyn neighborhood and across New York City. Launched in cooperation with Mayor Michael R. Bloomberg, Brooklyn Borough President Marty Markowitz, the New York City Economic Development Corporation (NYCEDC), Polytechnic Institute of New York University (NYU-Poly), and Two Trees Management.
SPECIAL GUEST PRESENTER: Tony Bacigalupo (founder of New Work City) will discuss how coworking spaces throughout the city mobilized to help hurricane Sandy victims and entrepreneurs (from the frustrations of organization to the triumphs of getting sh*t done under impossible circumstances!). Tony just got back from Coworking Europe 2012 a few days ago. He'll also share how entrepreneurs are working in collaborating spaces throughout Europe as well!
****CUNY TV (CUNY School of Journalism) will be filming a portion of the event for a feature story on NY's growing start-up community.****
Join Brooklyn Venture Community at http://www.meetup.com/Brooklyn-Venture-Community
EVENT SPONSORS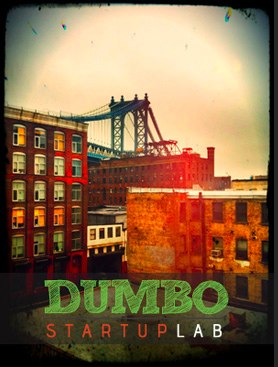 FOLLOW BROOKLYN VENTURE COMMUNITY:
When & Where

Brooklyn Law School - Moot Court Room
250 Joralemon St
New York, NY 11201


Wednesday, November 14, 2012 from 6:30 PM to 9:00 PM (EST)
Add to my calendar
Organizer
Brooklyn Venture Community (@BKVenture) is a Meetup focused on the Brooklyn venture community. Our goal is to connect entrepreneurs (and people interested in working with startups) from all sectors and industries, who live or work in Brooklyn with each other, with much-needed resources, and with valuable information. BVC seeks to create a community through hosting a wide range of events, fostering the sharing of knowledge, and, perhaps most importantly, having way too much fun together.
First and foremost, Brooklyn Venture Community serves as a resource and support for Brooklyn-based entrepreneurs offering what entrepreneurs need most — access to affordable business services, up-to-date information on potential business opportunities and changes that affect them the most, alternative investment funding opportunities and a place to call home where they can share their experiences and have compelling, honest dialogue with other entrepreneurs to foster substantive, fruitful relationships.
Visit our blog: brooklynventurecommunity.wordpress.com/2012/09/30/welcome-to-brooklyn-venture-community/