The Brooklyn Bank Summer School Series Session 4: Building Business Credit/ Manipulating Personal Credit as leverage to Acquire Assets.
About this event
In the fourth installment of our Wealth Building Series, Jose Rodriguez, better known as The Credit Dude will break down the details of how to obtain hundreds of thousands of dollars in business credit which can be used to buy real estate, invest in markets, fund projects and acquire income generating assets.
This class is a must if the lack of start-up capital has been holding you back from commencing or advancing in your pursuit of financial freedom and generational wealth. Jose will present his proven step by step system and give immediate actionable step to get you to your credit goals.
Access to OPM, Other People's Money is not a luxury, but a requirement in order to scale. You are guaranteed to leave this class with the necessary information required to succeed.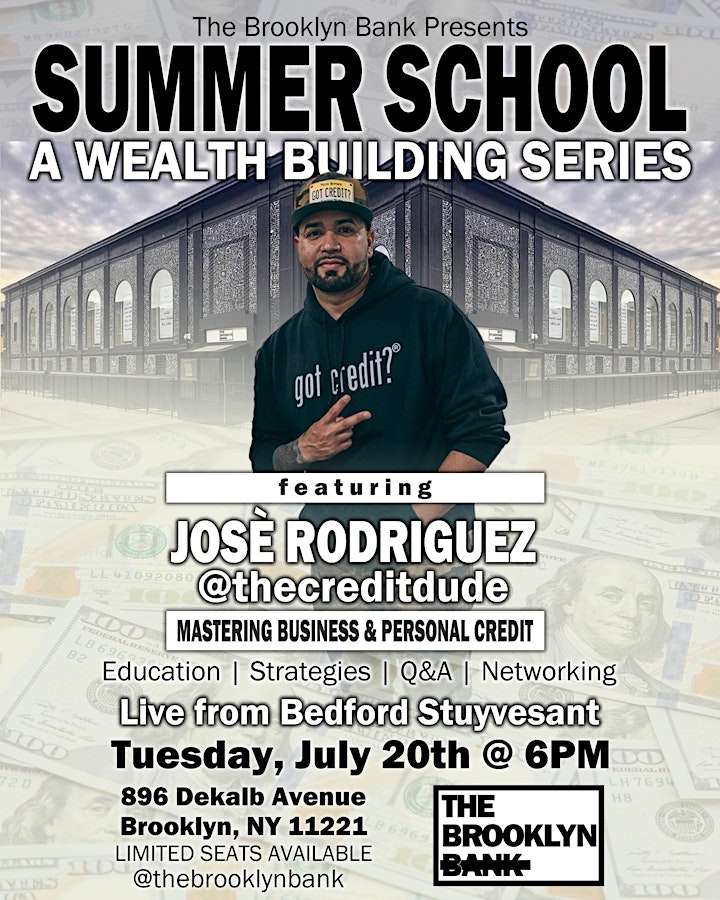 Organizer of The Brooklyn Bank Summer School Series #4: Business and Personal Credit