The "Brighter STAR" Charity Film Screening & Online Art Auction
Presenting "THE FIRST RAINBOW COALITION" New by Ray Santisteban - The brief history and legacy of a groundbreaking multiethnic coalition!
About this event
This occasion is the impactful central event of our
"Brighter STAR"
2019 Membership & Fund Development Drive!
The 55-minute screening will culminate with a brief roundtable dialogue about the excellent documentary which will also introduce and engage our Youth Activists, and finally, we will announce the winners of the Brighter STAR Art Auction which is making the wonderful art of Andrew Sheldon available to you right now on our website and which will continue through the screening until we award the beautiful Artwork!
Refreshments will be served!
Your Small $10 minimum donation through getting a ticket (s)will Immediately benefit:
YOUTH - To Build our Youth Activism Internship Program and Scholarship Fund.
COALITION - To Continue our Expert Support to the Equal Justice Initiative (EJI) Coalition Partners - the Dekalb Remembrance Project (DRP) of the Dekalb NAACP and the Fulton County Remembrance Coalition (FCRC).
COMMEMORATION - To Conduct a robust remembrance effort for the 1906 Atlanta Race Riot Massacre.
With Your donation, you will also Instantly earn the STAR Membership status commensurate with the amount of your gift.
Support this work, Because NOW is always the time for change!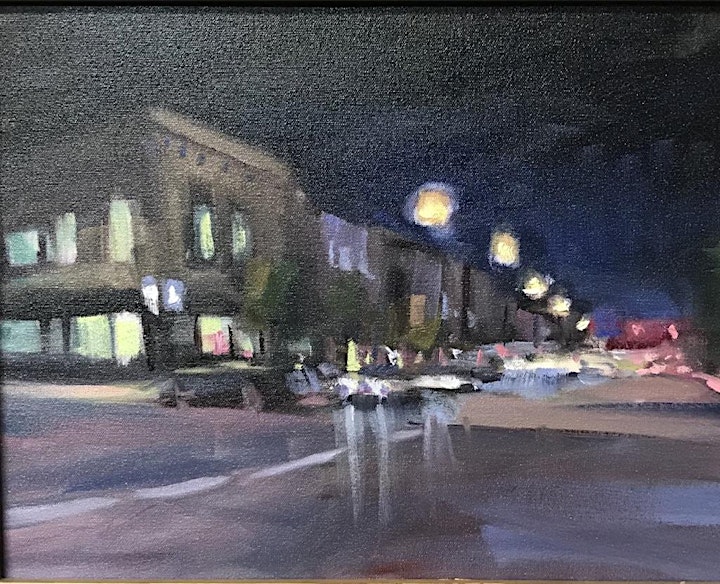 Art Example: "Athens at Night" Oil, 11"x14", Framed
Meet, Greet and engage our Youth Activists whose training and experience is made possible by your donations!
Intern Brianna on STAR, Truth and Reconciliation
Intern Witt on STAR, Truth and Reconciliation
Interns Anaya and Tracia on WRFG Radio program "What The Folk" with Dr. Mark Gilson - 11/26/19.
History Brought Alive and Remembered!
Organizer of The "Brighter STAR" Charity Film Screening & Online Art Auction