The Bright Side of Life's "Partnership of the Heart"

Thursday, September 30, 2010 from 6:00 PM to 9:00 PM (PDT)
Event Details

We are so excited to welcome
Celebrity Dating Coach April Beyer to our
"Partnership of the Heart"
Gathering
Relationship Coach April Beyer has been featured on such programs as: ABC's 20/20, Good Morning America, Dr. Phil and many, many more.
We also welcome to our panel Bay Area's top relationship experts, trainers and authors:
Hristiyan Atanasov, LiYana Silver and Martin Ucik.
Please join us:
Thursday, September 30th, 2010
6:00 p.m. ─ 9:00 p.m. 
At the Pleasanton Hilton
7050 Johnson Dr.
Pleasanton, CA 94588
(925) 315-8730
"Together as Human Beings rather than simply women and men, perhaps we can agree if only for a moment, to step out of the limits and confinements imposed upon us all from birth, and to embrace Gods intended role for us as Divine Partners." 
 ─ George E. Green
Bright Ladies and Gentlemen,
I'm curious to know if having the opportunity to ask a panel of relationship experts anything you ever wanted to know about dating, relationships, marriage, sex and more is right for you?

How will it feel when you learn provocative and sizzling tools and tips on dating and relationships by a relationship expert and the Bay Area's best authors and trainers who have proven track records in helping women and men attract and sustain partnerships of the heart?
Imagine getting sensational "insider" perspectives from men and women who are willing and able to share honestly, directly and authentically the answers to how men and women view relationships.

Ladies are you currently feeling overwhelmed, frustrated, or disillusioned by your past dating and relationship experience and are looking for a fulfilling, lifelong partnership with someone to love and be loved by?
Gentleman, are you puzzled by women, frustrated with your current relationship or heart-broken after being dumped? Are you tired of being rejected when dating?  
Then join us and you will learn honest and guaranteed modern approaches that will give you insight, confidence, clarity and support in order to achieve your most important relationship goals.
April Beyer will be sharing with us her ideas and experiences with SMART, SEXY, SOULFUL DATING; the Three Must Have Traits for Attracting the Right Partner.  Here is a taste of what you will hear on Thursday, September 30th.
·        How to make smarter choices in partners so that you become "bad relationship proof"
·        Why men are NOT intimidated by SMART women
·        How to be the man that women love!
·        How to be selective, not picky
·        Creating an emotional and physical connection on every date
·        Revealing your vulnerability
·        Dating Feminine, leaving the boss at the office.
·        How to be more approachable
·        Updating your DATING WISH LIST
You can see the benefits of coming, dear Bright Ladies and Gentlemen, can you not?  If so, then you want to attend our most exciting gathering ever! Have your questions ready, as the Bright Side of Life invites you to join us on Thursday, September 30th at 6:00 p.m. at the Pleasanton Hilton to experience a "Partnership of the Heart."
Ladies, your request for us to invite men at this special event was heard and is being honored.  Please invite the men in your life to join you at this special event. Ask your spouses, fiancés, boyfriends, best friends, single male friends, brothers, fathers, and sons ─ any man you know ─ who is interested in learning more about relationships from experts and like-minded individuals in the field.
Come prepared and ready to participate and have fun! Our panel will be facilitated by Sahar Kordahi, celebrity dating coach expert April Beyer and top Bay Area dating and relationship trainers.
We look forward to meeting you at the Bright Side of Life.
Sahar Kordahi and the Bright Team
Meet Our Panel of Experts

---
Celebrity Dating Coach April Beyer
---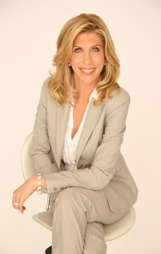 April Beyer's passion is to help singles in need. April believes that, "It's not about finding 'the one'. It's about being ready for 'the one'."
 With a decade of experience in the field of match-making, April is responsible for numerous long-term relationships and marriages.
April is the founder and CEO of Beyer & Company, a match-making service and consultant firm that caters to high-end eligible bachelors in the nation. In order to ethically and effectively match couples, she works with a small amount of clients at a time in order for the client to receive the care and attention they deserve. She also has great success with her "Successful Women, Successful Relationships" seminars where April uses a unique perspective she has gained by working with men and women.
April is a sought-out relationship columnist and advisor that has worked in print media, online media and broadcast media channels such as: ABC 20/20, CBS, NBC, Dr. Phil, MSNBC, Ivillage live!, Playboy Radio and Star 98.7.
April is a native to California and frequents Los Angeles and San Francisco with her husband Todd.
"There is no such thing as "the perfect catch," but there is someone that is perfect for you!"
http://www.beyerandcompany.com
---
Founder of The Bright Side of Life Sahar Kordahi
---
As a life-purpose coach, speaker, and founder of "The Bright Side of Life" women gatherings,  Sahar Kordahi made a promise to devote her business assisting in the self-discovery of women all over the world; to unearth their passion, their purpose;  to find what connects them to their authentic self-love; to let go of the past and live in the now with joy, serenity, and fulfillment.

Though life has its challenges, in 2007 Sahar overcame all obstacles and leaped over hurdles to educate and improve herself to a point where she lives in a constant state of gratitude. The journey to enlightenment forced her to find her true path and her life-purpose.  Sahar combined her energy and dedication towards her aspiration to awaken others through her coaching, women gathering workshops, and speaking event. 

On November 17th 2009, Sahar received the "Women-Owned Business of the Year Award" awarded by the Women's Initiative for Self Employment for the San Ramon, Danville, and Alamo Region.

This year Sahar was nominated for the "Women Entrepreneur of the Year Award" by Women's Initiative for Self Employment as well as the "Minerva Award" by First Lady Maria Shriver.

---
Hristiyan Atanasov
---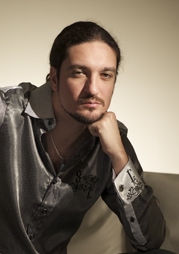 His unique ability to quickly establish rapport with women and his passion for teaching men to do the same has lead him to develop and lead workshops for LVO3. Currently, he may be found successfully leading courses and teaching men and women in the US from coast to coast.
He has extensively studied the work of
David Deida
, meditation, spirituality, coaching, leadership, and advanced facilitation techniques. This enables him to transmit his extensive knowledge of relationships and seduction while delivering real change in how men and women perceive the opposite sex and their own ability to create the relationships that they want.
The men that he works with discover a masculine confidence that enables them to identify and express their desires without having to play games or learn
pickup lines
.  He has a gentle and playful; yet firm and solid approach when working with women to invite them to step into their feminine power to bring and engage from that space while relating with men.
"If I can help one guy or girl fall in love and make it last I would feel like I have achieved something meaningful in life."
---
LiYana Silver
---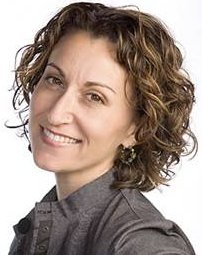 LiYana Silver is known for her bold and fresh guidance for women and their partners, who want to step out of painful patterns and relationship ruts and into partnerships that are strong, sexy, sane and built to withstand the pressures of the 21st Century.         
Bringing over 10 years of expertise, LiYana makes the complex actionable, restoring hope,  joy,  respect, and delight into relationships. LiYana maintains a private practice as a Relationship Counselor, speaks nationally, lectures in corporations and colleges, has appeared on dozens of radio and TV shows, writes for various blogs and magazines, and maintains her website www.love3point0.com. She lives with her fiancée, Nathan, and her cat, Mishka, in San Francisco.
---
Author Martin Ucik
---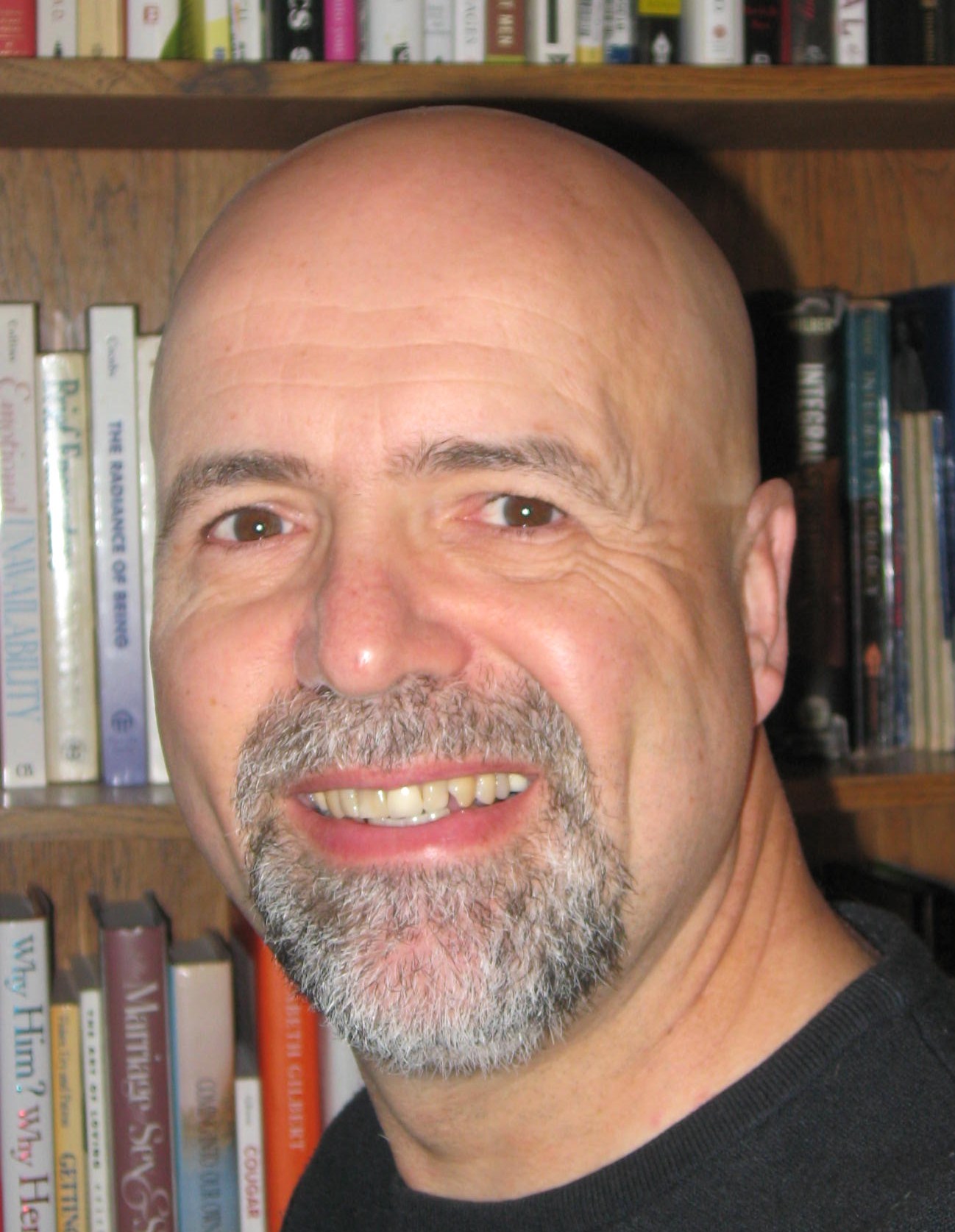 Martin Ucik grew up in a happy family in West Germany. He moved to the US with his wife and children in 1995 to serve as the President of HOHNER MIDIA. In early 2000 he was introduced to Eckhart Tolle, who later trained him as a Power Of Now group facilitator. After an amicable divorce and several failed attempts to establish a new partnership he founded singles2couples.org, an Association for Healthy Relationships. The study of Ken Wilber's AQAL model, which he began in January 2006, enabled him to integrate the wisdom from over 200 relationship books into this comprehensive manual for men. He lives in Santa Rosa, CA.
                                                         About the Manual for men:
Are you puzzled by women? Frustrated with your current relationship? Heartbroken after being dumped? Tired of being rejected when dating? This book can help! 
By integrating the physical, psychological, social, and spiritual dimensions (or body, mind, heart, and soul) of love relationships, this book explains why couples get together in the first place, why two thirds of divorces are filed by women, why many women think that men are relationship morons, and why most single women believe that there are no good available men out there.
Set in the context of Ken Wilber's Integral Model, Integral Relationships provides men with clear guidelines how to co-create a healthy, sustainable, socially and environmentally responsible partnership by meeting women with a new level of consciousness, integrity, strength, kindness, and compassion.
 
"Finally, an integral look at relationships written for men and backed up with a wealth of scientific information! It is both fascinating and refreshing. If you are a man interested in relationships with women get this book and pay attention to what it has to say."
Professor Allan Combs, author of The Radiance of Being, Consciousness Explained Better, etc.
 
"Integral Relationships is a bold and compelling synthesis of knowledge crucial to an understanding of men seeking to be in "integral relationship" with women.  The author has gleaned from divergent authoritative sources and skillfully crafted this map of the masculine integral journey." 
Bruce Kunkel, Integral Human Capital, Co-founder: Santa Rosa Integral Salon
 
For the man seeking to find the woman and relationship of his dreams in this psychosocial landscape of the 21st century, Martin Ucik has written 'the book'".
Bill Say, M.A., Director, Community Healing & Leadership Training
 
"I liked this book because it helped me get girls whereas nothing else helped me."
Mark Johnson, author of Life is Divine Play

---
We start the evening up on our feet, dancing and tapping into our own feminine, sexy selves with our own Cori Ann.
This is a Friends and Family Event! Can you think of 2-3 women that could benefit from this amazing gathering? Who are they? Pick 'em up and bring 'em along!

Our members requested to have more networking time and now we do! Please join us from 6:00p.m. -- 6:30p.m. for a networking opportunity to make new friendships.

Beverages and light refreshments are provided
$19.00 online registration
$25.00 at the door
See you at the Bright Side of Life, 
Sahar Kordahi and the Bright Team


---
 

About The Bright Side of Life:



We unite hundreds of women from all around the Bay area to celebrate our connection, our creativity, and our wisdom. Through this safe, loving, and nurturing environment, we discover old gifts, learn new breakthroughs, and create timeless friendships.

Bright Side of Life isn't just about the transformation, connection, education, fun, or success. It's about shining as who you really are, who you already are.

And, it's all happening next week on September 30th at 6:30 p.m. ─ 9:00 p.m. in the Pleasanton Hilton.


 

We would love for you to join us!

 

With warmth and gratitude,

Sahar Kordahi
Founder of the Bright Side of Life

Forward to anyone you know who would benefit by gaining the clarity, connection, and insight that comes from the Bright Side of Life experience.


Please become a member of one of the fastest growing Woman's group in the Bay Area..
Sign up for our Email Newsletter

For Email Marketing you can trust
---
When & Where

Pleasanton Hilton Hotel
7050 Johnson Drive
Pleasanton, CA 94588



Thursday, September 30, 2010 from 6:00 PM to 9:00 PM (PDT)
Add to my calendar
Organizer
Sahar Kordahi and Tzvia Shelef