The Bridges House Youth Sustainability Council

Saturday, April 14, 2018 from 10:00 AM to 1:00 PM (EDT)
Event Details
PLEASE SHARE THIS MESSAGE WITH STUDENTS, TEACHERS, AND NH'S ENVIRONMENTALLY CONSCIOUS!
---
If you are a student that cares about nature, your school, the environment, and have been looking for support to make a difference in these areas, as well as, in the state of New Hampshire, read on…
You Would Be A Perfect Candidate For
The Bridges House Youth Sustainability Council!
(Supported by the Friends of Bridges House and Project Green Schools.)

STUDENTS WILL SHARE THEIR SUSTAINABILITY IDEAS WITH GOVERNOR & FIRST LADY SUNUNU, AND, HAVE THE OPPORTUNITY TO RECEIVE SUPPORT AND FUNDING TO IMPLEMENT THOSE IDEAS!

Who:
Friends of Bridges House (FOBH) is the nonprofit organization charged with the care and community outreach for NH's governor's official residence. This unique location is perfect for nonpartisan gatherings of all kinds.
Project Green Schools (PGS) is a national recognition program for environmentally-focused students. Schools can apply to start a chapter in their schools to tap into the PGS support network for their own sustainability and green initiatives.

What:
This second meeting will provide students an opportunity to discuss an environmental need in their schools or communities with the commissioners of DOE and DES. Other community and business leaders will be present to offer support and mentorship. Lunch will be provided for all the guests too.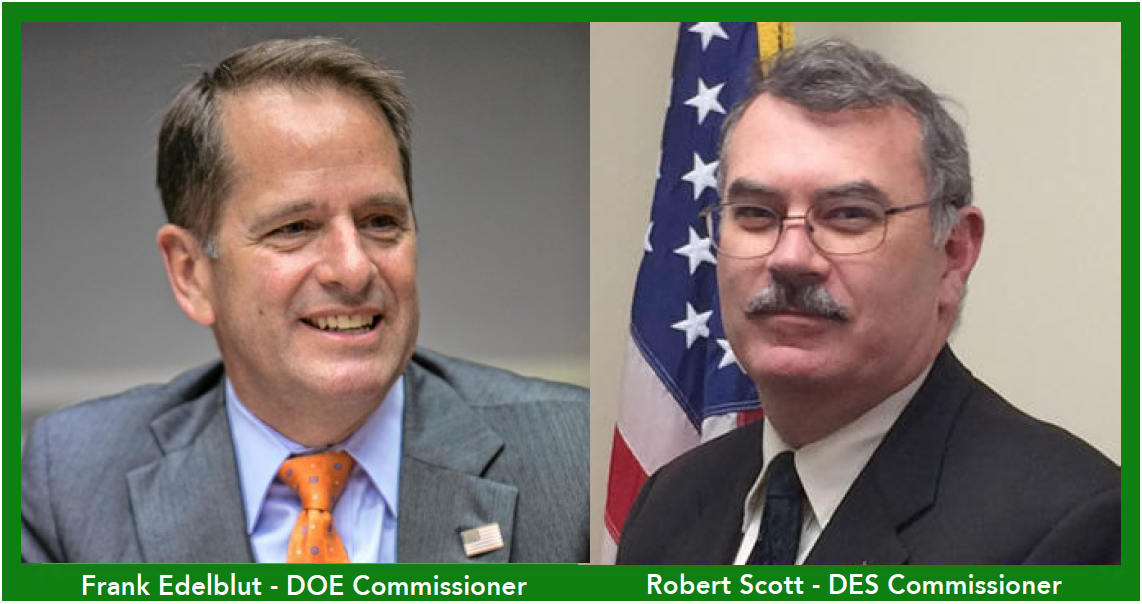 First Lady Sununu; Robin Organ of Project Green Schools; wonderful NH students, administrators, educators; and others will gather at The Bridges House to network and create a platform for access and resources in greening-up their schools and communities. The Youth Council will also serve as an auditing body to make sure The Bridges House is setting an impeccable example for sustainable events and home management. We believe that the path toward a greener and more sustainable future is through community-driven projects. We are excited to provide support and potential funding for these student initiatives because we know they will be our future leaders and entrepreneurs. We know they can impact peers, as well as their community. The Youth Council will have opportunities to discuss their concerns about the environment with the leaders of government and business in their state. They will be given a voice and a platform to innovate change. 

Students will also work to develop a Green Expo on May 19, 2018, which will also take place at The Bridges House. The expo will include a "Showcase Tent" where schools will create the interactive STEM, Energy, Agricultural, and Environmental displays to teach others about the green initiatives they have created at their schools. Showcased work can be recycled and reused from your school's previous efforts, through a school-based environmental club, class, or other.

Prizes will be given to the best interactive displays and to a lucky random project winner. The highlight of the day will be a Shark Tank-like competition where students will present ideas for a sustainability project in their schools and the chance to win up to $2,000 in prize money to help fund the project. Local businesses and food service trucks will be invited to participate as well.

Ideas for projects could be water filling stations, decrease trash, increase recycling, compost program, kitchen garden, energy usage, and more… 

Where & When:
The Bridges House, 21 Mountain Road, Concord, NH

   *April 14, 2018 - Youth Council Meeting - 10 AM to 1 PM*
   *May 19, 2018 - Green Expo - More Details Coming Soon!*


WE HOPE TO SEE YOU ON APRIL 14TH!
ADD THE GREEN EXPO DATE IN YOUR CALENDAR TOO!

If you have any questions please email BridgesHouseNH@gmail.com.

When & Where

The Bridges House
21 Mountain Road
Concord, NH 03301


Saturday, April 14, 2018 from 10:00 AM to 1:00 PM (EDT)
Add to my calendar
Organizer
~ The Friends of Bridges House is a 501(c)(3) non-profit organization that supports the on-going historical preservation, stewardship, and utilization of The Bridges House, a gift from Senator Styles Bridges and Mrs. Doloris Bridges and the official residence of New Hampshire's Governors since 1969. Through preservation and outreach work, The Bridges House serves as an extension of the Governor's office as well as a place where future generations can relive the past, discover history, and experience New Hampshire's rich cultural heritage. ~