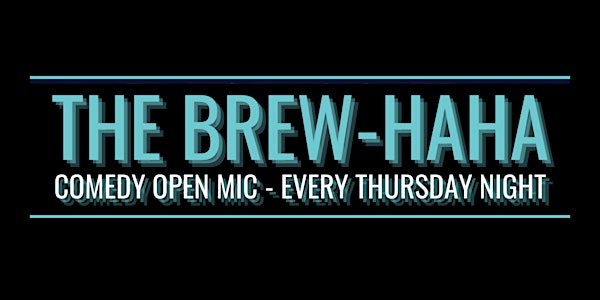 The Brew Haha Comedy Open Mic
THE BREW-HAHA COMEDY OPEN MIC Every Thursday Night l 8PM l @madswede_downtown with your host Tyson Gusman!
When and where
Location
Mad Swede Brew Hall 816 West Bannock Street Boise, ID 83702
About this event
Blue City Comedy presents...
THE BREW-HAHA COMEDY OPEN MIC
Every Thursday Night starting at 8PM @madswede_downtown.
ONLINE Sign ups: Every Wednesday l Open 10AM-6PM l SUBMIT HERE
With your host
-Supporting artists working their craft-
-----------------------------------------------------
MEET YOUR HOST:
Bree Jones -got her comedy start in Boise, ID. She has taken her quick wit and snappy sarcasm on the road, touring the Western United States. What she lacks in ladylike behavior, she makes up for with her unique perspective and outrageous anecdotes.
She isn't just a stand-up either. Bree has multiple acts that allow her to utilize her improv and sketch skills. She is part of an improv duo called Nice! Cool Beans! with Austin Von Johnson has a monthly residency in Boise. Who could forget Rosie Belle Brixon - the 'Bama bitch - who hosts 2-3 sketch shows each year. Other acts/characters include Fern the Ficus, Ms. Bree's Improvised Tarot, and Dr. Yesand's therapy sesh.
Bree doesn't just perform, she is a seriously talented artist and producer who runs shows and rooms throughout Southern Idaho. In 2021, she co-founded the annual Upstaged Comedy Competition which has been a huge success each year. A lover of all things comedy, Bree produces stand-up, improv, and sketch shows and brings in acts for Idahoans to enjoy.
She's a performer you won't want to miss because you won't just be amused, you'll @Breeamused.
-----------------------------------------------------
Wanna be in the Comedy Loop?
Follow The Blue City on:
INSTAGRAM at @BlueCityComedy
FACEBOOK at @BlueCityComedy
Check out the other Weekly Open Mics: HERE
-----------------------------------------------------
Put a reminder in your phones!
The Thursday Mic Sign ups open EVERY WEDNESDAY from 10AM-6PM.