Description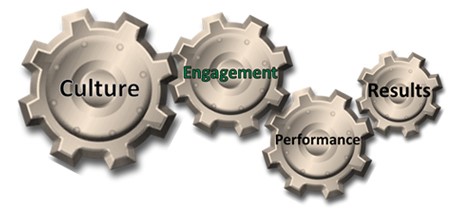 The Breakthrough Leader: Unlock High Performance and Motivation with The Progress Principle
---
Program Summary:
Engaged productivity – breakthrough ideas – powerful progress from small wins. Learn how to lead to make it happen.
In this energizing program facilitated by Steve Van Valin, CEO of Culturology, you'll learn the key insights from the most extensive research ever conducted on motivation in the workplace, and be able to take actions as a leader to make them happen. The program is based upon the Harvard Business School research published in The Progress Principle by Dr. Teresa Amabile and Dr. Steven Kramer.
Activate your role as a catalyst to engage, motivate, and drive performance.
The Breakthrough Leader will show you how to execute as a leader and elevate engagement based on proven research. You'll be given tools and a game-plan to make an immediate impact in ways that motivate and inspire high-performance..
Sharpen your leadership edge to cut through rapid-change.
Engagement is the most crucial factor for success within a culture and it has a high impact on the challenge of leading in a change saturated environment. What is the best way to lead when you're constantly being asked to do more with less? Learn how to motivate through outstanding leadership practices that are sustainable, and part of your daily routine.
Key Takeaways:
 Implement the key leadership factor that drives engagement for all generations.
 Inspire meaning and purpose in the work to motivate performance (especially vital for millennials).
 How to leverage small wins to build momentum.
 Lead as a catalyst of performance with 7 vital behaviors.
 Take action with the Progress Playbook as the ultimate tool to lead engagement.
Performance Objectives:
• Identify the critical factor where engagement is won or lost, and your ability to impact the outcome.
• Utilize a Progress Playbook to implement a disciplined leadership practice that has the highest impact on achieving results.
• Proactively plan specific daily actions that serve as catalysts of progress and nourishers of meaning.
Style of the program:
The Breakthrough Leader program is highly interactive, energizing, and creative. There is an emphasis on relevant action planning so that the ideas, principles and insights gained through the experience can be directly applied back at work.
**BONUS follow-up session! How to make-it-stick!**
Attend a one-hour LIVE follow-up webinar customized exclusively for participants of this workshop. To be held on February 15th at 12 noon. Steve Van Valin will do a review of the key insights, and go deeper on several factors that make a difference in sustaining success, plus have your questions answered.
Who should attend? Leaders challenged to…
• increase employee engagement and team performance
• navigate change and constantly shifting priorities
• take-on a new role with increased leadership responsibility
• establish a mindset of accountability for results and problem-solving
• communicate goals and clarify expectations
• motivate a team with generational differences
• lead and execute on innovation opportunities
• drive progress to get better results
• amplify the power of meaning to engage and inspire
• advance from micro-manager to effective coach
• gain the key people skills to go to the next-level
• develop their own emotional intelligence
• make effective decisions in collaboration with their team
---
About the Speaker:



Steve Van Valin
Culture Leader, Innovation and Engagement Strategist

Steve Van Valin, CEO and founder of Culturology has over 20 years of experience developing winning culture and employee engagement strategies. He is a talented keynote speaker who sparks insights and inspires action and works with leaders who believe a high performance culture is the key to unlocking a competitive advantage.

As the leader of QVC's culture and brand development strategy for more than 13 years, Steve specialized in shaping a highly engaged workforce and innovation processes that propelled the company's double-digit growth. Steve led the effort to align the development of teams and employees at all levels to QVC's Values, known collectively as The QVC Difference.