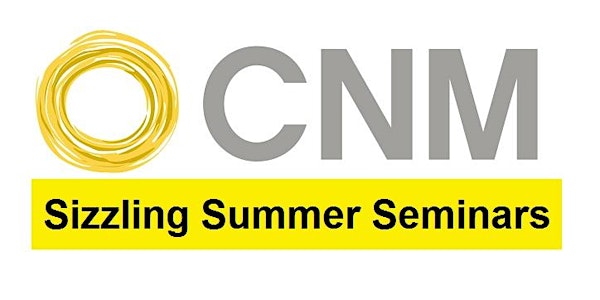 The Brain of a Leader: Neuroscience of Inspiring Teams
Learning to be an effective leader can make or break your organization.
When and where
Location
Center for Nonprofit Management 1000 North Alameda Street Suite A Los Angeles, CA 90012
Refund Policy
Contact the organizer to request a refund.
About this event
This workshop will transform your approach to everyday interactions with your team. Utilizing over 100 years of research in the field of leadership and management while incorporating the latest methods of neuroscience, you will learn how your brain waves can make waves in your organization.
For 108 years, the science of leadership and management has been a field of study. Thousands of ideas, books and articles are published every year about what it means to be an effective leader. In 2019, we have the best information in history about how and why people are inspired to follow their organization's leader. In this session, Dan Stover and Jules Elving simplify what it means to be an effective leader in the modern workforce. With some very basic skills in emotional intelligence and knowledge how of the brain works, attendees will walk away from this session with the ability to influence change and confidently navigate difficult leadership scenarios.
Topics include:
The neuroscience of leadership
The impact of self-awareness on work relationships
Leadership vs. management
Effective strategies for increasing team cohesion
How to leverage emotional intelligence in everyday interactions
Take-aways:
Increased Self-awareness
Tools for managing emotions and difficult conversations
Increased knowledge of how the brain works for you and against you
Tools to lead more effectively
If you are a CNM Member or Scholarship Recipient, please send an email to pnavarro@cnmsocal.org to receive your discount code.
Sizzling Summer Seminar Fee
Regular fee: $35
Back-to-Back (AM and PM session on same day): $50 for both ($35 for the first seminar and $15 for the second one)
To receive the Back-to-Back discount fee, first register for a seminar and you will receive the "discount code" for the other seminar of the same date on your confirmation email.

Daniel Stover, M.A.
Founder & CEO, Ensight Partners
Daniel is the Founder and CEO of Ensight Partners, a leadership consultancy firm specializing in executive coaching, emotional intelligence, conflict resolution, and increasing the bottom line through strategic cultural change. He grew up in rural Ohio, attended the Ohio State University and lives in Los Angeles, California. In his free time, Dan enjoys reading, hiking and nature photography.