The Brain health and Wellness Project: Bringing Fountain of Health (TM) tools into frontline care

Thursday, 7 February 2019 from 12:00 PM to 1:00 PM (EST)
Event Details
Note: This webinar takes place at 12:00 EST.  To check what time it takes place in your time zone, click here.
Presenter: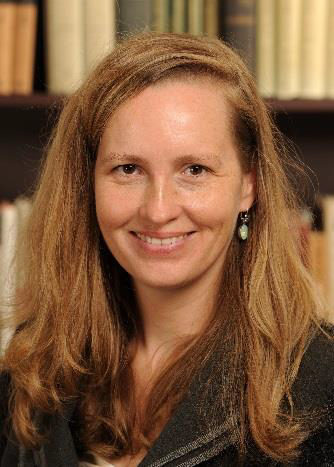 Keri-Leigh Cassidy, MD, FRCPC, Professor of Geriatric Psychiatry, Dalhousie University
Dr. Keri-Leigh Cassidy is a Professor of Psychiatry and Clinical Academic Director of a Geriatric Psychiatry Program. She is the founder of a national brain health promotion non-profit, the "Fountain of Health Initiative for Optimal Aging" (www.fountainofhealth.ca). She is the co- investigator on The Brain Health and Wellness Project to activate self-care in the frontlines of care. She is a national leader in late life psychotherapy, the author of a manualized Enhanced CBT Group Therapy program, and lecturer on Late Life Psychotherapies for the CAGP National Review Courses and Updates. Dr. Cassidy was the 2016 recipient of the CAGP's Outstanding Contributions in Geriatric Psychiatry Award.
Summary 
Participants will learn about The Brain Health and Wellness Project, an innovative national project at the frontlines of care to promote brain health and reduce dementia risk. The health behavior change tools used in the project were developed by Fountain of Health Initiation, a national non-profit to promote health and wellness.
Following a review of project evidence and rationale, participants will also receive some "how to" training in a 3 step process to activate health behaviours in frontline care. All participants are invited to get involved in the project-- simply try the tools out in practice with 5 clients in the coming months, and receive follow up and support to help your clients succeed in setting and meeting key health goals.

Objectives:

Learn about the Fountain of Health's The Brain Health & Wellness Project:

Evidence & rationale

Fountain of HealthTM paper tools & The Wellness App

3 key steps for effective health behaviour change

Materials & support provided by the project team

Opportunity to get involved

By the end of the session, participants will also be able to answer: True or False?

Light physical activity for only 15 mins a day can increase life expectancy by 3 years

People who take one flight of stairs a day have brains 0.58 yrs younger than those who do not

Loneliness has as a negative health impact as smoking does

Being socially active improves health and well-being and reduces dementia risk;

Secure relationships single most predictive variable in well-being in late life

Challenging your brain with new learning can reduce dementia risk by up to 35%
This integrated KTE webinar event is brought to you by brainXchange in partnership with the Alzheimer Society of Canada and the Canadian Consortium on Neurodegeneration in Aging (CCNA).

We ask that you only register for this event if you are certain you can attend, we also encourage participants joining from the same location or organization to share a computer, as we have limited space. Thank you. 
This event takes place at 12:00 EST.  To check your time zone, please click here.
Question? Email: Jillian McConnell jillian@brainxchange.ca
Have questions about The Brain health and Wellness Project: Bringing Fountain of Health (TM) tools into frontline care?
Contact brainXchange