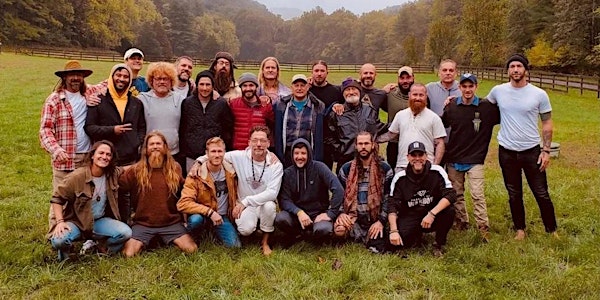 The Boys Come Alive, A Men's Retreat for the Forgotten Inner Child
The Boys Come Alive, a highly active and engaging retreat for men. Through movement, play, competition and cooperation. We play, we heal.
Date and time
March 24 · 9am - March 26 · 7pm EDT
Location
UoB Retreat Center 10001 Country Road 439 Eustis, FL 32726
Refund Policy
Refunds up to 7 days before event
Eventbrite's fee is nonrefundable.
About this event
2 days 10 hours

Mobile eTicket
In modern society, we as men, are asked to abandon our child natures in order to fit in with family desires, societal expectations and romantic partnerships. Furthermore, our inner boys is silenced through trauma, hurt and other forms of suffering, only to be suppressed for what feels a lifetime.
We are asked to quiet the clown, slow the excitement and be "serious", for the sake of maturity and "Fitting in" with the norms. We are often left with Shadow expressions of this child that has be quieted by the noise of outside influence and end up making choices that end up damaging our relationships and connections to others. It's because we weren't given permission to express our wonder and curiosities and again, most of us were stifled.
Play is the key to reconnection with your inner boy. Here you have permission to move, be silly, make questionable choices (within reason) and just be your genuine self. Here you will be able to release the pent up aggressions and resentments that have held you back from expressing your genuine nature. The boy never left, he was just told to go sit quietly as the adults do their thing. No more. We can't live like this and expect to be whole. We must find and nurture every piece of ourselves so that we show up FULL to every situation in life with a little more confidence and a bigger smile.
The sessions and exercises we engage in will be things you can take into your daily life and utilize as more tools in your toolbox. Once we reform our relationships with our inner boys, we become more vibrant and alive in this world. With the guidance of movement and somatic practitioners, integration specialists and ceremonial facilitators, this is sure to be a robust and exciting event that will change your life!
If you have ever been to a spiritual retreat in the past, or any other kind of healing retreat, this one will be sure to leave you in that memorable state of Awe. And if you're new to the retreats, this one will be the perfect opening to your journey back to self and have an impact unlike any other spiritual healing retreat you could attend. With our line up of activities and professionals, we guarantee a container that has the potential to leave you wanting to dive deeper into this work and become whole again.
We will be led by Hunter Toran, who is also in Sacred Sons leadership and mentor, outside of his private practice in Seattle Washington. His many years as a Somatic Therapist and his love for movement and play, make him the perfect man to lead us on this journey.
Carlos Guzman, a trained and seasoned retreat facilitator, will bring us together for some rough-housing and lots of play. His expertise in bringing men together is medicine in and of itself. He will be bringing things like Childhood Exploration, where we engage in play that brings back memories of boyhood, as well light combat (optional) to rewrite the narratives of fear and shame that have carried us through life.
Josh Braden, a practitioner of Primal Movement and fitness, will be working alongside Hunter to bring his own, unique ways of getting our bodies primed and ready to face life with new vigor. The tools you will walk away from him are practical and useful in your daily life.
The Integration Team, led by Christopher, long with Carlos and Hunter, will give us opportunities to bring to light, all of the stories and narratives we have held on to out of fear and safety, and allow us to rewrite the stories and take ownership of what was meant to be OUR childhood. We will integrate the play we have participated in and set ourselves up to express this more in our lives. We no longer have to give ownership to shame, guilt or fear. We will emerge alive inside one again.
This will be a full weekend, with opening circle, followed by 3 sessions on Friday, Six sessions, fireside conversations, great food from our Chef Jeffy, and lots of exploration and time for yourself for contemplation and journaling. Sunday we end with a breakfast of kings and sessions to round out the day, with closing circle mid afternoon.
This is a full camping retreat, on a private piece of property that spans 5 acres. All food and amenities are included. Kambo extra cost.
Airport pick up available from Orlando International and Sanford International.
All men, of all ages and backgrounds are welcomed! Come join the brotherhood!
Veterans and First responders, contact us to see how you can secure a spot at 20% off.
Partial Scholarships available through The Passionate Warriors.
If you need to make payments to attend this retreat, we ask that you message us on the website link below so that you don't get left out. We don't want money to be a barrier to any man who wants to do great things for himself and heal.
Also, Feel free to contact our staff for questions.
A snapshot of the events is listed below.
www.unionofbrotherhood.com
Union of Brotherhood, The Boys Come Alive, March 24-26
Times may Vary!
Friday-
10:00am- Welcoming the men, various activities for engagement.
5:30pm- Opening Circle, Cleansing, Commitment, Intro and Expectations, Journal Prompts
7:00pm- Session #1 with Hunter
9:00pm Ecstatic Dance Party with Josh around fire
11:00 Evening complete Quiet time

Saturday-
7:00am Morning Meditation with Carl
7:30am- Cereal and Milk with Cartoons.
8:15am- Session #2 with Hunter
10:15am- Competition and Cooperation with Carlos
12:15pm- Light Lunch
1:15pm- Movement with Josh
3:00pm- Integration with Christopher and Team
5:00pm- Dinner
6:30pm Session #3 with Hunter
8:00pm Night Games with Carlos
9:30pm Lord of the Flies, Music and Drumming around Fire
Sunday-
7:00am- Morning Meditation with Carl
7:30am- Breakfast for the Boy King
8:15am- Session #4 with Hunter
10:00am- Play and Games
1:00pm- Lunch
1:45pm Integration with Christopher and team
4:30pm Closing Circle
6:00pm Leftovers for Dinner
7:00pm Be wild, preparing to leave.
Frequently asked questions
Are there any health issues I should be concerned with?