Description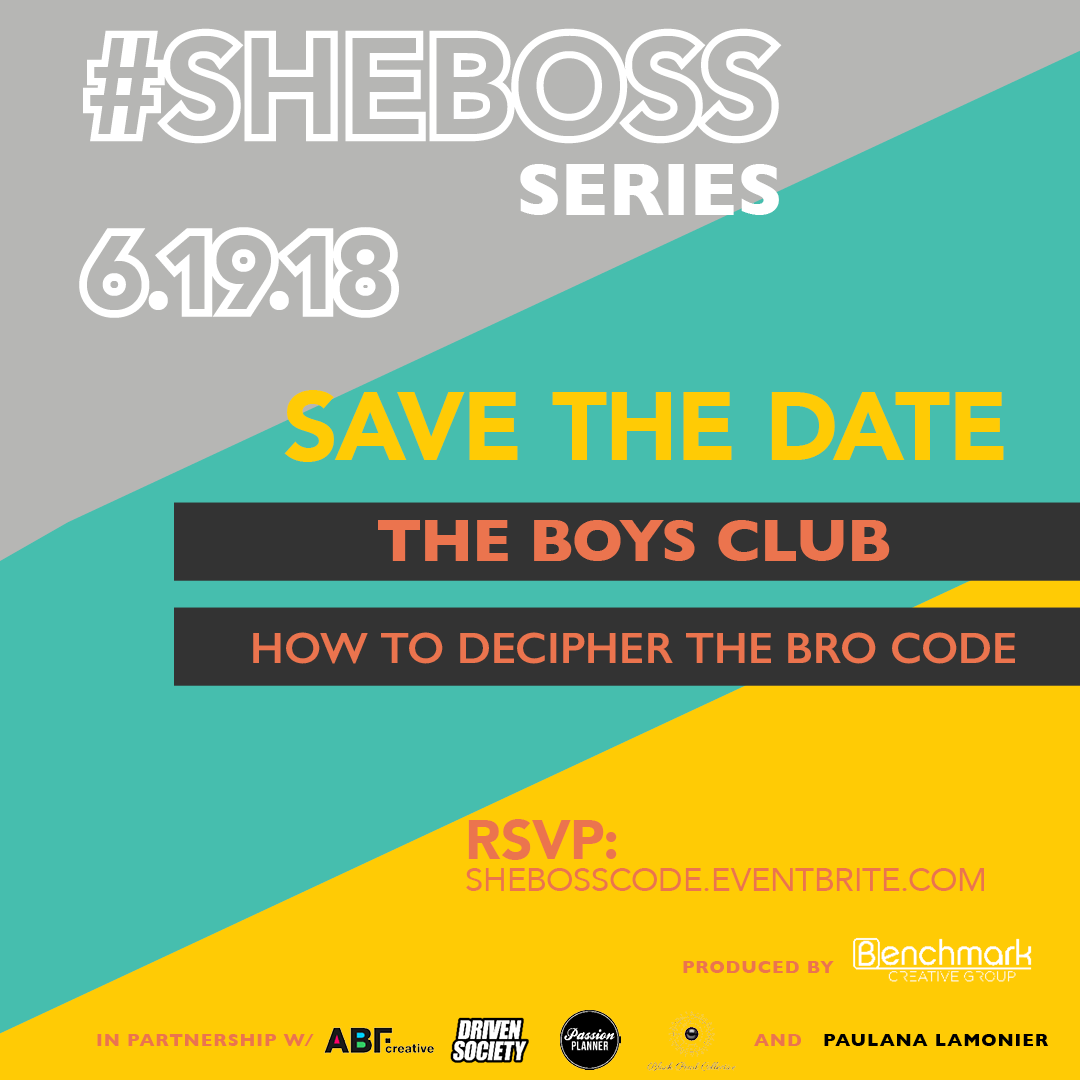 SHEBOSSES, we've all been there...
You walk in the room, only to find yourself as one of few, if not the only, female there - at the meeting, attending the conference, sitting in the office.
So how do you move through a room like this, and make it work to your advantage?
For this month's #SHEBOSS we're tackling this issue and bringing you boss women who are not only maneuvering but thriving in male-dominated fields.
They're bringing their honest experiences and giving out straight-talk advice. So bring your questions, and be prepared to walk out with answers, insight, and hacks to level-up, in any room.
It's our last #SHEBOSS of the season, so come through and celebrate with us. They'll be special treats from
Passion Planner
.
TOPICS COVERED:
How to navigate exclusion
Reading the room/situation - verbal and non-verbal communication
Gaining allies to advocate on your behalf
Showing your receipts, and gaining respect in the room
Standing out and leaving a memorable impression
Handling microaggressions and inappropriate behavior
WHAT IS SHEBOSS:
#SHEBOSS
is a live event series helping women, at all stages of their career, navigate the unspoken rules of business. Stuff companies don't acknowledge and men don't understand.