Description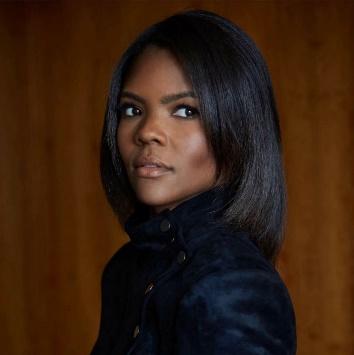 Candace Owens is the founder of the BLEXIT foundation, an organization dedicated to driving conservative principles into urban communities.
Owens exploded onto the scene in the summer of 2017, gaining notoriety through her political vlog series on Youtube. She has since spoken at over 50 American Universities, challenging the leftist status quo and insisting that students think for themselves.
With over 250 Fox News appearances over the last year alone, Owens has substantiated herself as a leader among the growing youth conservative movement. Prior to her entrepreneurial pursuits, Owens worked at a private equity firm in Manhattan, serving as the Vice President to their administration. She attended the University of Rhode Island and took executive training courses at the NYU Stern School of Business.
Candace views it as her life's mission to help minority groups escape the Left's victim narrative.
She will be sharing her views at 7PM on how we, in the Central Kentucky area, can be more attuned to the issues and topics here in Kentucky. Be sure to get the enhanced ticket so that you can attend the Meet & Greet Hors D'oevures Reception taking place after the talk.