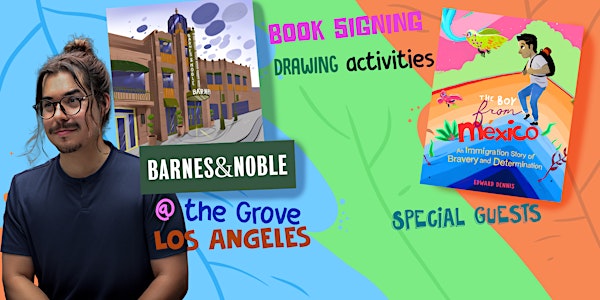 The Boy from Mexico launch event
Edward would like to invite you to the launch of his debut Children's book "The Boy from Mexico"
When and where
Location
Barnes & Noble 189 The Grove Drive Los Angeles, CA 90036
About this event
About Edward
Edward Dennis is a Chicano Author/Illustrator who is proud to be reading his debut Children's book at The Grove LA Barnes & Noble . Edward has worked 10 years as a Special & Gifted Education teacher in inner city Phoenix. He was often asked about immigration from his students. His students were either immigrants themselves, 1st or 2nd generation or even 3rd generation like Edward himself. He never had a good answer to their questions because of how complex the topic is.
Change
Edward sought to change this by creating his own book, something that could break down such a complex issue for children. Edward has worked with numerous companies such as Giant Bicycle group, Disney, Toyota USA, Shimano to name a few. One of his goals, is to get more Latinx children into the arts.
Schedule of events
2:00 PM PST: Event will start with a panel discussion between Edward and several special guests, hosted by media.
2:20 PM: Edward will read his book aloud in store and answer any questions.
2:35 PM: An art lesson for the children in attendance. Paper and drawing materials will be provided at the event.
2:50 PM: Book signing immediately following read aloud.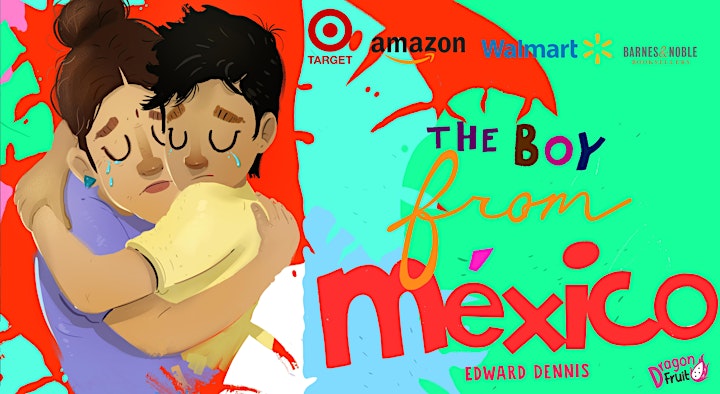 About the book
The Boy from Mexico is a Children's book about the complex topic of Immigration. The U.S./Mexico border has millions of crossings each year, this is just one of those stories. This book is a great way to introduce the concept of immigration to children, empowering them to make their own opinion on the topic. It is a story of hope, determination and finding your place in the world. Told through the eyes of a young boy determined to make it to the United States, Luz must navigate through daily obstacles on his journey. He encounters weather, environments, and animals he's never seen before. At night he misses his family, wonders if he'll be accepted, and questions if he should turn back.