Description
Symposium is not the most common word for a national gathering, but we are meeting together in Nashville to talk about Disciple Making. We really are a focused group with a one track mind. We gather together to celebrate what God has done and is doing in our midst. We will do some teaching and training on Disciple Making as well as hear a call to arms from Bill Hull, Ben Sobels, Sandy Mason and other Bonhoeffer Leadership. This is an event tailored to the Discipleship First Tribe.
Sandy Mason, Lead Pastor of Desert View Bible Church, Phoenix will be leading us each morning in Deep Work. As much of our tiem focuses on the Why, What, and How we know that it is best to start with thinking about the Who. Who we are in Christ. Sandy is one of best communicators we know and is highly respected for his ability to connect at a deep level-this is how we want to start our days. Without Deep Work, all our work is weakened.
As part of the discipleship-frist tribe we are partnering with Discipleship.org and offering an easy registration for both our Family Gathering and The National Disciple Making Forum. You can register for both events by going to discipleship.org and use the promo code "bonhoeffer". This will open up the chance for the dual registration.
This year we have the added privilege of having Nancy Pearcey joining us on Wednesday the 24th.
Schedule:
Tuesday, October 23
8:00 - 8:45 - Deep Work with Sandy Mason
9:00 - 9:50 - Bill Hull:
The Story Behind The Gospel, by Bill Hull, How America exchanged the Gospel that Jesus preached for a weak substitute message that offered immediate relief and assurance of salvation on the spot.
10:30 - 12:00 Brandon Cook & Company
Jesus' Ways and Means: Using Disciple-Making Curriculum Effectively
12:00 - 1:30 - Lunch on your own
1:30 - 2:45 - Breakout Sessions
1. Why > The Gospel > Change Your Mind - Denny Heiberg
2. What > Make Disciples > Change Your Heart
3. How > The Plan > Change Your Behavior - Brandon Cook
3:00 - 4:00 - Keith Foster
How Ecclesiology is strangling the life from our disciple making
By Keith Foster, Lead Pastor Bethel Church, Coventry, England. Bethel Church and Academy are our UK Partners. Keith served in Her Majesty's Royal Navy.
Wednesday, October 24
8:00 - 8:45 - Deep Work with Sandy Mason
9:00 - 9:50 - Bill Hull & Ben Sobels
10:30 - 12:00 War Stories from the Front Lines
What it is like to implement disciple making in today's society. with The Bonhoeffer Project's Leadership Team.
12:00 - 2:00 - Lunch
Partnership Luncheon Hosted by Jim Thomas and Matt Kearns
Women's Luncheon Hosted by Cindy Perkins, Denny Heiberg
2:15 - 3:00 - Nancy Pearcey
3:15 - 4:00 - Nancy Pearcey
4:00 - 5:00 - Q&A with Nancy Pearcey
Nancy Pearcey is the author of the newly released Love Thy Body: Answering Hard Questions about Life and Sexuality. She is professor and scholar in residence at Houston Baptist University and editor at large of the Pearcey Report. Her earlier books include The Soul of Science, Saving Leonardo, Finding Truth, and two ECPA Gold Medallion Award Winners: Total Truth and (coauthored with Harold Fickett and Chuck Colson) How Now Shall We Live Hailed in The Economist as "America's pre-eminent evangelical Protestant female intellectual," Pearcey has spoken at universities such as Princeton, Stanford, USC, and Dartmouth.
If you would like to join us to just hear Professor Pearcey on Wednesday the 24th we would love to have you. Choose the Nancy Pearcey Only ticket when purchasing.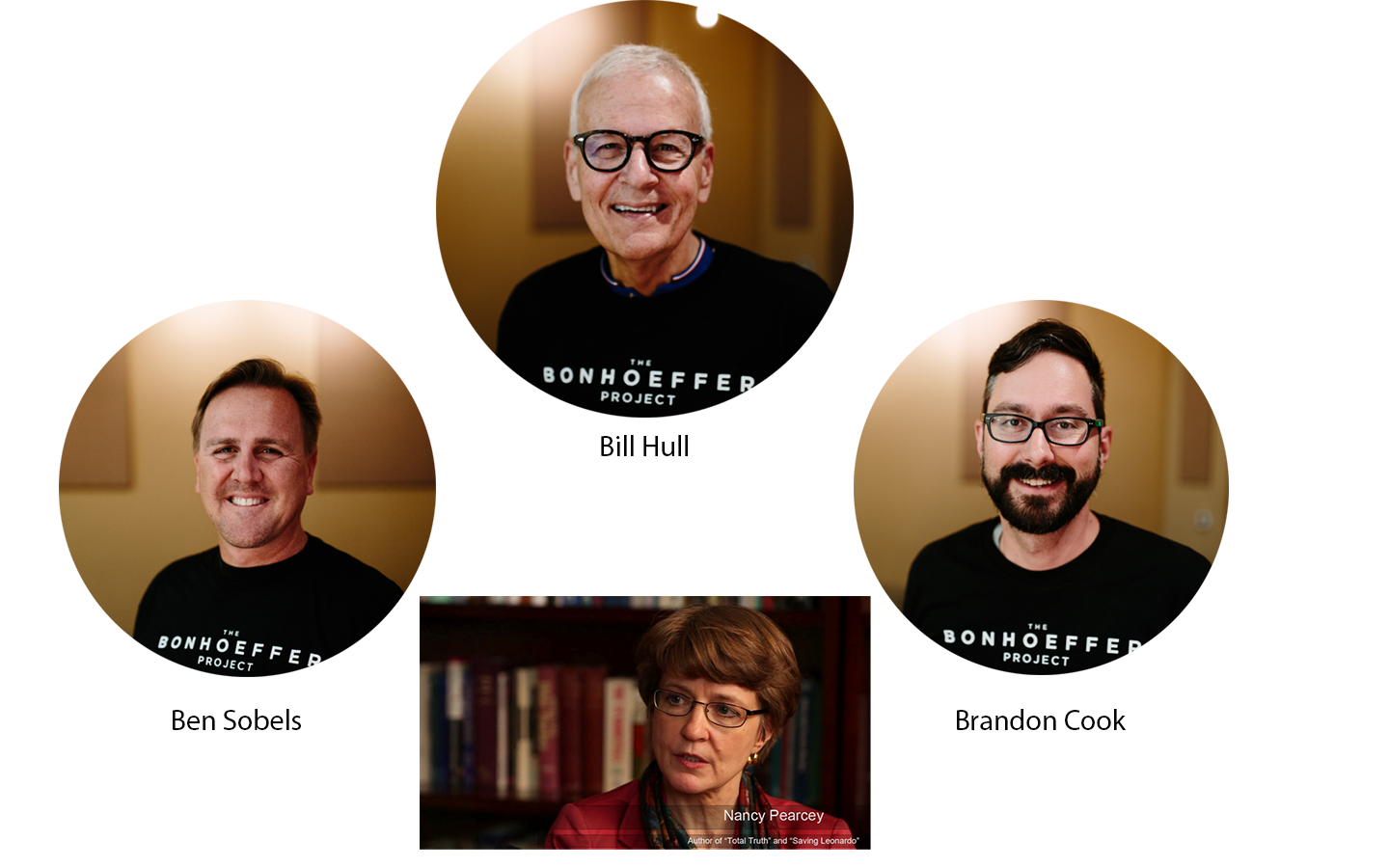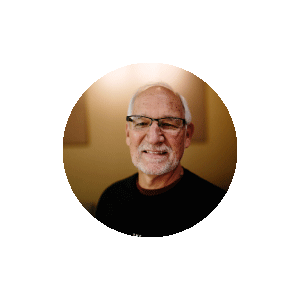 Sandy Mason

Bill Hull - is a writer and pastor whose pulpit is now itinerant and global. He is calling the church to Choose The Life to which Jesus called every disciple. Bill has not only written many books on this subject, he spent twenty years working it out as a pastor.
The core of Bill's early writing was Jesus Christ Disciple Maker, The Disciple Making Pastor, and The Disciple Making Church. These works made the case for Jesus as the prime example of a disciple maker, and that discipleship should be the core of every pastor's and church's work.
Bill's later writing has been centered on personal transformation and how that forms the basis for change in both church and society. Choose The Life and Christlike, are manifestos to the critical nature of living our ordinary lives as though Jesus were living them. Bill is adjunct professor at Talbot School of Theology at Biola University.
His latest books are:
Conversion and Discipleship: You Can't Have One Without the Other, Zondervan 2016
The Christian Leader, Zondervan 2016, The Discipleship Gospel, HIM Publications 2018.
The Bonhoffer Project, Co-founded by Bill Hull and Brandon Cook, has as its goal to encourage each participant to become a disciple making leader. Once that decision has been made, then to provide the participant with the knowledge necessary to carry out a plan for making disciples who also will make disciples. The Bonhoeffer Project firmly believes that this is best done in a community of like-minded persons—that is why the project itself is a community.
Brandon Cook - is the lead pastor at Long Beach Christian Fellowship and a co-founder of The Bonhoeffer Project. Originally from Birmingham, Alabama, he studied at Wheaton College (IL), Jerusalem University College, Brandeis University, and The Oxford Centre for Hebrew and Jewish Studies. He worked as a professional storyteller before joining a transformational training organization and moving to SoCal in 2006, becoming a pastor three years later. Over the course of five years of pastoring, he became convinced that his work—and the work of the church—is to become fully committed to discipleship and making disciple-makers. The Bonhoeffer Project is for him a quest to live into the question "How are people transformed to live and love like Jesus?"
Sandy Mason - Sandy is a graduate of Arizona State University, where he met his wife Margie and where Jesus found them both. He has a Master in Theology from Dallas Theological Seminary. He is ``dad`` to two sons and two daughters, all grown, and ``Papa`` to four grandchildren. He loves his life with Margie, opening their home to friends and family, watching football, horse-back riding and a form of golf. You can learn more about his philosophy of ministry in his book, Smarter than Jesus? Sandy is the senior pastor of Desert View Bible Church in Phoenix, AZ.
Ben Sobels - Ben Sobels is the senior pastor of Cypress Community Church in Salinas, CA (cypresschurch.org). Ben is married to Joni. They have five children. He graduated from Dallas Theological Seminary with a Master of Theology degree. Cypress is committed to being a discipleship community who worships Jesus, loves one another, and serves the world. Ben is also the co-author of The Discipleship Gospel.