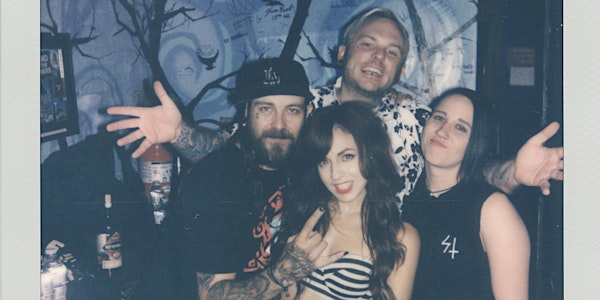 The Bombpops have Cancelled this event
For Your Friends Presents:
UNDER 18 WITH PARENT OR LEGAL GUARDIAN
Location
The Orpheum
14802 N. Nebraska Avenue
Tampa, FL 33613
The Bombpops perform live at The Orpheum in Tampa, Florida August 31st!
About this event
For Your Friends Presents:
THE BOMBPOPS
w/
The Last Gang
7pm doors
all ages - under 18 must be accompanied by parent or legal guardian
Where The Bombpops had a Fear of Missing Out on their 2017 debut full-length, their highly anticipated follow up shows what happens when you're too involved—with booze, bad situations, and behavior that's unsustainable at best and destructive at worst.
This is Death in Venice Beach (Fat Wreck Chords, March 13th), the comedown after the high, when clarity pierces the morning-after haze.
It's right there in the title, an allusion to Thomas Mann's celebrated novella about the price of an artistic life. The Bombpops co-founder and singer-guitarist Jen Razavi read it as the band debated titles for their second full-length. "It's a cautionary tale to those that want to become an artist," she says, "but it's also really comforting to artists who can't help or necessarily contain being who they are and what they're drawn to."
What draws The Bombpops hasn't changed: highly melodic punk with big guitars, vocal harmonies, and the SoCal sound that inspired Razavi, co-founder and singer-guitarist Poli van Dam, bassist Neil Wayne, and drummer Josh Lewis. But the more light-hearted skate punk of Fear of Missing Out has a serrated edge on Death in Venice Beach, as Razavi and van Dam explore darker themes—even though the songs are catchier than ever.