About this Event
Our bodies are incredible vessels that deserve to be celebrated. We are capable of being and doing an infinite number of things because of the physical form we live in. Yet we spend much of our lives hard-wiring in stories about what we are NOT. Are you tired of that same old, self-defeating narrative? Then join us on a three-day weekend retreat to re-write that story together, celebrating our bodies for what they are and what they are capable of.
The Body Love Retreat is an experience co-created by the Ain't No Body Like This Body and Wilderwomen teams. We believe so deeply in the power of body positivity that we are combining forces to bring you three days filled with acts of self-love and -celebration. We have a beautiful lineup of activities and workshops below AND believe that the most powerful part of your experience will be your connection to self and discovery of a community that loves you for YOU. Whether you want to establish new daily practices that uplift your experience of life, celebrate a milestone, or connect with women who are doing this work, then this retreat is tailor-made for you.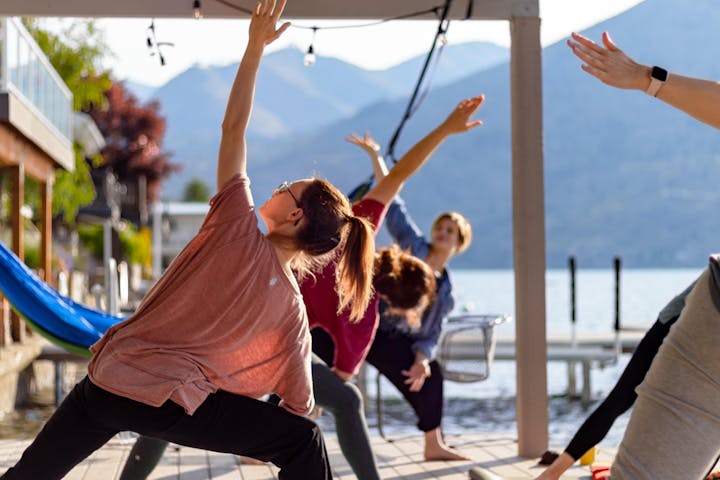 Here is a sneak preview of what to expect:
CATERED MEALS by Kristina Capulong
BODY POSITIVE PHOTO SHOOTS by the Ain't No Body team (optional, please select this ticket type if desired)
WILDERNESS EXCURSION by Wilderwomen
EMPOWERING LANGUAGE WORKSHOP by Brittany Harrington
SENSORY YOGA EXPERIENCE + ASTROLOGICAL MAGIC by Elisa Rose Jordan
WEAVING WORKSHOP by Nicole Miller of Loom and Grow
FRAME YOUR FAVE FEATURE WORKSHOP by Holly Tipp
SEAL THE WORK by Kate Faoro Wright
Because we believe in making this work accessible to all women, we start our retreat series at $750 for the weekend. If you are ready to step forward and seal your work with a body positive photo shoot, we made our retreat and photoshoot bundle available for $995 (a total of $300 off). Want to take advantage of one of our amazing payment plans? No problem—we have a button for that. Simply select your option to place a deposit and save your spot. We will reach out within 48 hours to schedule payments that work for you and ensure you get to experience the work.
We are so excited to meet and love you. Your first act of body positivity is a click away.