The Body Keeps the Score: Brain, Mind, and Body in the Healing of Trauma

Thursday, March 5, 2015 from 7:00 PM to 9:00 PM (PST)
Event Details


An Evening on Trauma and Healing with Dr. Bessel van der Kolk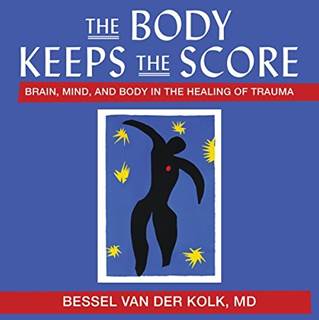 Trauma is a fact of life. Veterans and their families deal with the painful aftermath of combat; one in five Americans has been molested; one in four grew up with alcoholics; one in three couples have engaged in physical violence—the body keeps the score. That's how Dr. Bessel van der Kolk, one of the world's leading experts on developmental trauma, explains how our long-term health and happiness can be compromised by prior exposure to violence, emotional abuse, and other forms of traumatic stress. In his new book, Dr. van der Kolk explores how innovative treatments—ranging from meditation and neurofeedback to yoga, sports, and drama—offer new paths to healing and wellness. A psychiatrist and author of multiple books, his work and perspectives have been featured in The New York Times, on National Public Radio, and in many other media outlets. Please join us March 5th for an evening with Dr. van der Kolk.
 
Admission is free
RSVP required


When
Thursday, March 5, 2015
7 p.m. - 9 p.m.
Check-in begins at 6:15 p.m.
Light refreshments will be served.
 
Where
THE CALIFORNIA ENDOWMENT
Center for Healthy Communities
1000 North Alameda St.
Los Angeles, CA 90012
Organizer
The California Endowment

The California Endowment is a private, statewide health foundation with a mission to build a stronger state by expanding access to affordable, quality health care to underserved communities and improving the overall health of all Californians.
The Body Keeps the Score: Brain, Mind, and Body in the Healing of Trauma