About this Event
The BoDeans
Those who have followed BoDeans' remarkable 30-year musical career know that their blend of compelling songs and high energy performances have retained an unpretentious rock & roll loyal following like no other.Best known for their catchy single, "Closer To Free," the band's accessible adult alternative sound has led to many a milestone, including a Rolling Stone Reader's Poll for Best New American Band in 1987, and support slots with U2, Bob Dylan, Paul Simon, Tom Petty, George Thorogood, The Pretenders, David Bowie and numerous others. Appearances at Farm Aid, Summerfest, ACL Festival and others followed, along with TV appearances on "Saturday NightLive," "Letterman," "Today," "Imus," CNN, and ESPN, to name a few. BoDeans have a permanent installation at the Rock and Roll Hall of Fame Museum in Cleveland as part of their Midwest Artists exhibit. After multiple chart-topping radio singles, and TV placements, BoDeans have defined a generation that embraced songs like "Good Things," "You Don't Get Much," "Idaho," "If It Makes You," "Closer To Free," "Stay," and "All The World." BoDeans signed their first recording contract with Slash/Warner Brothers Records in 1985 and their debut record, "Love & Hope & Sex & Dreams" was released May, 1986. Since then, they have released 12 studio albums with ten records that hit the Billboard Top 200 Chart, and numerous singles on the Mainstream Rock, Top 40 and Triple A radio charts.
Few would expect them to still be going strong – so many years after Wisconsin's favorite musical sons first formed, but they've proved as energetic and determined as they did on day one. Their music is featured throughout the new Netflix original series, "The Ranch," which features Sam Elliott, Ashton Kutcher, Danny Masterson and Debra Winger. They have major festival dates confirmed for the summer, and a new single coming out that is sure to be another chart-topper.
BoDeans now reside in a small group of bands that have managed to survive the ups and downs of the industry, remaining true to their sound and their style, for 30 years, and show no signs of slowing down.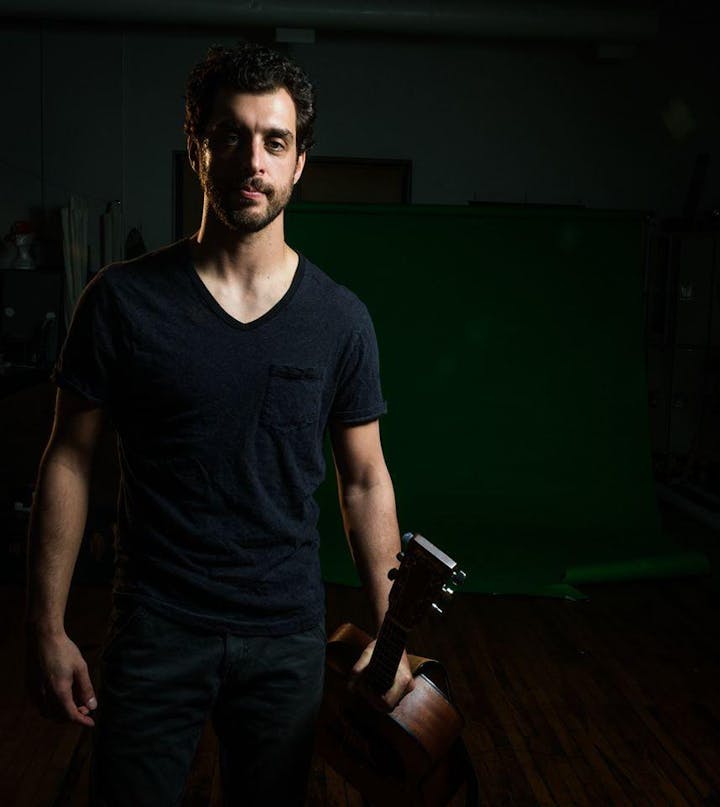 Dan Tedesco
My story is…..that I have no story, per se. I come from a solid family. It's a point of pride. I grew up in the far west suburbs of Chicago. My folks weren't rich, but there wasn't much that I was left wanting. I've never been arrested. Always got good grades. I never developed any major drug addictions (at least, not yet). The only serious addiction in my life, if you'd like to call it that, has been with music. Let me bring you up to speed.Piano at age 5.Violin at age 9.Guitar at age 11 after hearing Eddie Van Halen.And that, as they say, is all she wrote.
I've been madly in love with it ever since. Growing up my ears were fortunate enough to be treated to a fairly eclectic musical mix: The Beatles, Dylan, Paul Simon, James Taylor, The Band, The Beach Boys, Pink Floyd, CCR, Bob Seger, Bruce Springsteen, Tom Petty. Even a healthy dose of Mozart, Beethoven and Wagner. A friend in my neighborhood used to make cassette mixes for me: The Who, They Might Be Giants, The Police, The Clash. I missed the grunge period, and it wouldn't be until nearly a decade later that I'd discover the power of Nirvana, Pearl Jam and Soundgarden. Once I found the guitar, things focused in a touch. It wasn't unusual for me to fall asleep at night to the sounds of guitar wizards like Joe Satriani and Eric Johnson. And the random Van Halen record was never far away.
Then there was the jazz period. Wes Montgomery. Joe Pass. George Benson. Charlie Christian. John Coltrane. Elvin Jones. McCoy Tyner. The things I learned from those guys. Man. It's everything really. The spirit of jazz. The freedom of it. That's been it's great influence on me.
But I was always a rock 'n roll kid. Pete Townsend more than Pat Metheny. And, ultimately, I craved power chords over the complex harmonies of jazz.
High school was a weird time. I straddled the jock world, playing baseball, and the music world, as a member of the high school jazz band. Most mornings, after being dropped off by the bus, everyone would hang out in the lunchroom before first period. Not me. I'd head straight to a room adjacent to the school's band rehearsal hall, writing music on the computer. Like I said, it was an addiction. Outside of school, I jammed in a duo with one of my best friend's, who happened to be a fantastic drummer. We wrote all kinds of stuff. Lots of instrumental music (queue the Satriani). Recorded various demos. But neither of us sang. That made it hard to play out. And most of the other kids were interested in the classics: Zeppelin, Pink Floyd, The Stones. They weren't interested in what we had going on.
So, like many of my heroes, I was a bit of a social outcast. That, if anything, was and has always been my struggle. Everyone has at least one. And I found my comfort, security and confidence in the world out on the fringe, populated by the misfits. The world of rock 'n roll.
Let Me Play My Old Guitar, and sing for you my song/Let Me Play My Old Guitar, and sing for you my song/I promise you my friend/I Will Not Do You Wrong
– DT
Performers
Date and Time
Location
Refund Policy