The Board-CEO Strategic Governing Team

Tuesday, November 12, 2013 from 1:00 PM to 2:00 PM (CST)
Event Details
The Board-CEO Strategic Governing Team
One of the keys to successfully launching and managing social enterprises is the leadership of a rock-solid Board-CEO Strategic Governing Team that is capable of making high-impact governing decisions and judgments. In this webinar, Sue Buchholtz, President & CEO of Evergreen Life Services, and Doug Eadie, President & CEO of Doug Eadie and Company, will provide participants with practical guidance in building an effective Board-CEO Strategic Governing Team, focusing on three major factors:
• The leadership of a truly "board-savvy" CEO
• Board involvement in doing high-impact governing work
• Well-designed board standing committees
Sue and Doug will draw on the real-life experience of Evergreen Life Services in building the kind of Board-CEO Strategic Governing Team that has spearheaded Evergreen's creation of a number of social enterprises.
About Sue Buchholtz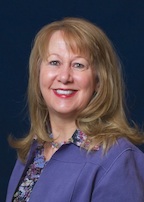 Sue has built a successful and distinguished career in top leadership positions with not-for-profit organizations, where she has a proven track record in balancing the needs of Board of Director members, funders, clients, employees, customers and community leaders.  She currently serves as the CEO and President of Evergreen Life Services, an organization with 2400 employees providing supports and services to individuals with developmental disabilities across seven states.  Sue came to Evergreen in 2011, after serving six years as President and CEO of PARC, a 17 million dollar not-for-profit organization located in Pinellas County, Florida.   With over 400 employees, PARC serves over 700 children and adults with developmental disabilities through over 40 programs and services.  PARC was the parent company for another not-for-profit serving Manatee and Sarasota Counties. 
Previous positions include service as the CEO and President of one of the largest domestic violence centers in the State of Florida in Tampa (The Spring); as the CEO and President of SENIORS FIRST which provided services to the elderly in Orange County Florida; and she served in top leadership positions with the American Red Cross at the chapter, regional and then national levels.    During her tenure and under her leadership at PARC, SENIORS FIRST, The Spring of Tampa Bay and the American Red Cross, each agency focused on a philosophy of entrepreneurship and achieved success in terms of recognition, funding and improved quality of services.  She also served as the National Managing Director for Clean Water Action, an environmental not-for-profit based in Washington, DC with offices located across the Country.
Sue holds a Masters of Business Administration (MBA) degree from Rollins College, Crummer Graduate School Executive MBA program.  She is a graduate of Leadership Orlando, Leadership Central Florida (spanned nine counties) and Leadership Florida.  She has served on the Florida Council on Aging state Board of Directors; Board of Directors for the Boys and Girls Clubs of the Suncoast and on the Board of Directors for the Blue Ridge Institute.  Sue also served on the Board of the Florida Association of Rehabilitative Facilities.   She is a graduate of Eckerd College, Center for Creative Leadership.
Having worked closely with the National Center for Social Entrepreneurs over the last 12 years, she is considered a "serial social entrepreneur" and has presented nationally for the center to help other not-for-profits learn how to develop programs to increase earned income.  She has worked with numerous Boards during transition to high impact Board governance.
About Doug Eadie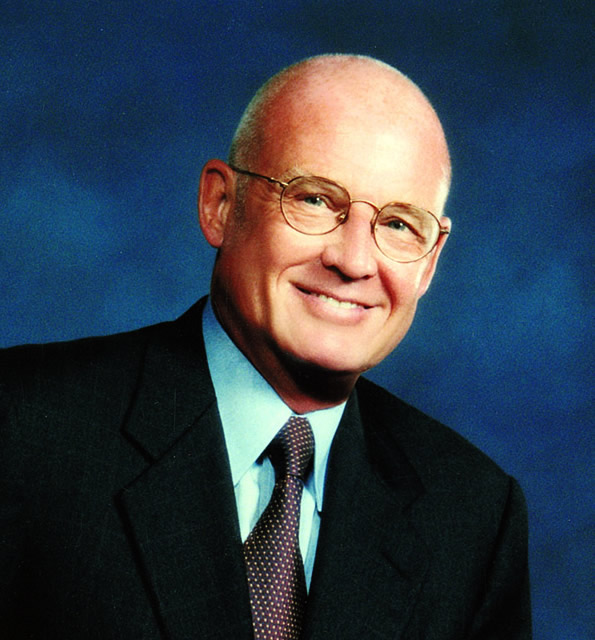 Founder and CEOof Doug Eadie & Company, a Tampa Bay firm specializing in building high-impact board leadership and rock-solid board-CEOpartnerships, Doug Eadie has assisted over 500 nonprofit and public organizations in applying his High-Impact Governing Modeland hisStrategic Change Portfolio Process in diverse fields such as association management, health care, aging, education, transportation, economic development, social services, and more.  Doug's High-Impact Governing  Model and his Strategic Change Portfolio Process are described in his 19 books, including his best-selling Building a Rock-Solid Partnership With Your Board and Meeting the Governing Challenge.  Doug is the author of four ASAE books:  Boards that Work; Meeting the Change Challenge; The Extraordinary CEO; and High-Impact Governing in a Nutshell.  Doug is also the author of over 100 articles that have appeared in national magazines and journals, including several feature articles in ASAE's Associations Now magazine and Forum, the magazine of the Association Forum of Chicagoland.  He also writes a regular column on nonprofit and public governance for three national publications.  Before founding Doug Eadie & Company, Doug served as a Peace Corps Volunteer for three years in Ethiopia and later held a number of nonprofit and public executive positions, including state and city budget director and community college vice president.  A Phi Beta Kappa graduate of the University of Illinois-Urbana, Doug received the Master of Management Science degree from the Weatherhead School of Case Western Reserve University.
Organizer
Social Enterprise Alliance
Since its inception as The National Gathering for Social Entrepreneurs in 1998, the Social Enterprise Alliance (SEA) has been the champion and key catalyst for the development of the social enterprise sector in the United States. Our vision is for social enterprise to reach its potential as a force for more effective and sustainable social impact. We empower social enterprises with the tools and resources they need to succeed, and work to foster a social enterprise ecosystem in which they can thrive.