The Blue Elephant Project Launch and Networking Event
About this Event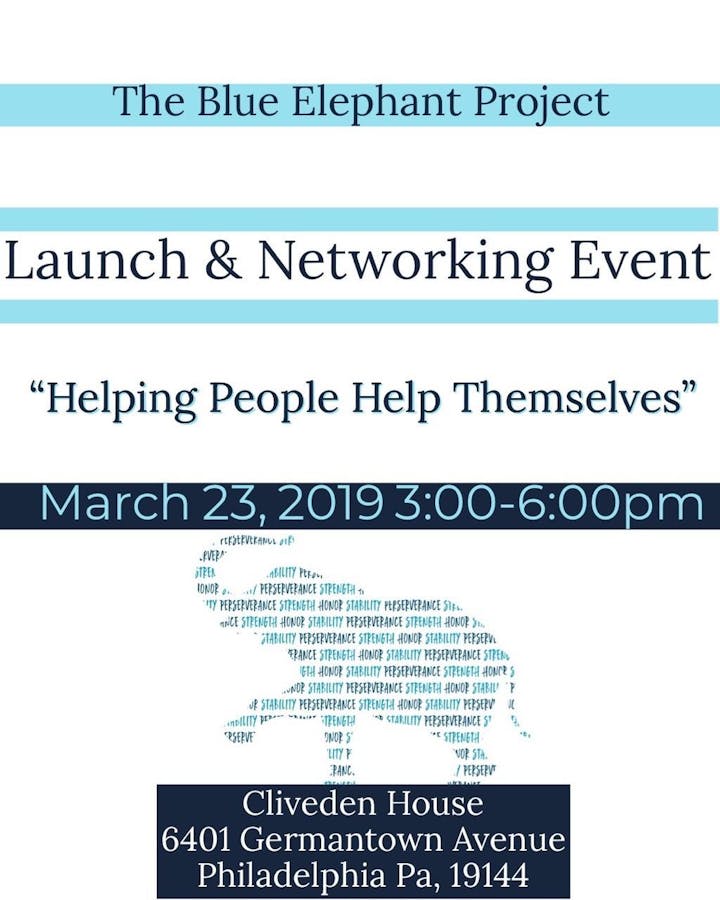 Join us for an amazing program where you will not only learn about our organization but other community organizations as well. This is a great opportunity for you to come out and support an organization that will truly bring Strength, Honor, Stability and Perseverance to all that we do.
Early Bird Tickets $15, after February 28th $20
Our mission is to provide at-risk Philadelphia residents with opportunities to better their lives through service projects, classes, workshops and by providing access to resources while collaborating with other non-profit organizations.