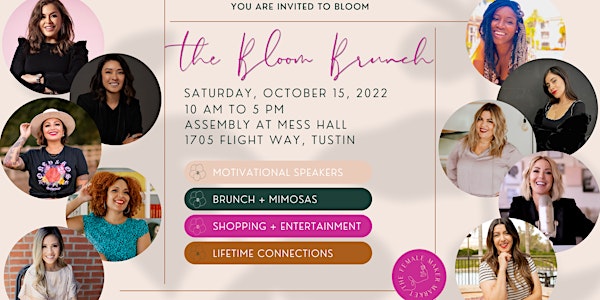 The Bloom Brunch
The Bloom Brunch, est. in 2019 and meant for every woman who is ready to Bloom! Hosted by, The Female Maker Market.
When and where
Location
Mess Hall at FLIGHT 1705 Flight Way Tustin, CA 92782
About this event
Are you ready to fully embrace your highest potential to Bloom? Are you ready to connect with other women in business and expand your social CommUNITY? Have you been craving an opportunity to grow your business and educate yourself on ways to step into your highest potential for yourself, and your business? Are you not a Self-Made Entrepreneur and JUST want to get out of your bubble and meet new friends?
If you answered "Yes" to any of these questions, then we invite you!
Established in 2019, the Bloom Brunch is BACK and we are ready to get you and your business aligned and READY to end 2022 with a bang in business!
The Bloom Brunch has captivated women in business since 2019, and we are BACK to bring our CommUNITY the event they all have been waiting for to the OC!
The Female Maker Market originated in 2020 during a time of shutdown and redirection for so many women in business. Soul centric and driven with the Intention of empowering women in business, from artisans to creators, to independent merchants and service providers, and any woman in between.
Your Bloom Brunch ticket includes captivating guest speakers, interactive break-out sessions, delicious chef-catered mimosa brunch, high energy DJ, shopping, and pop-up Female Maker Market, a desirable environment, centrally located in Tustin, CA at Assembly Hall at Mess Hall, and an entire day of FUN!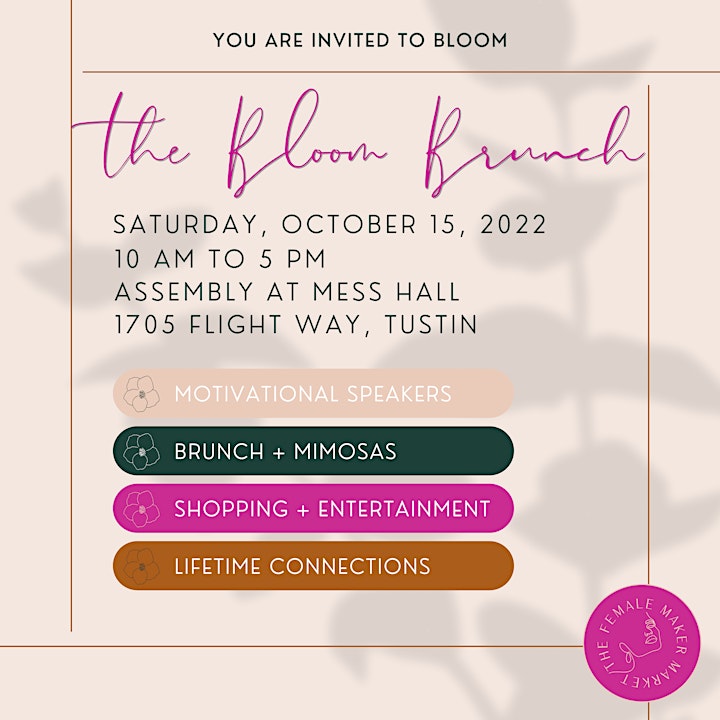 Check out the Lineup of Women in Business who have what it takes to Bloom in their Business + Brand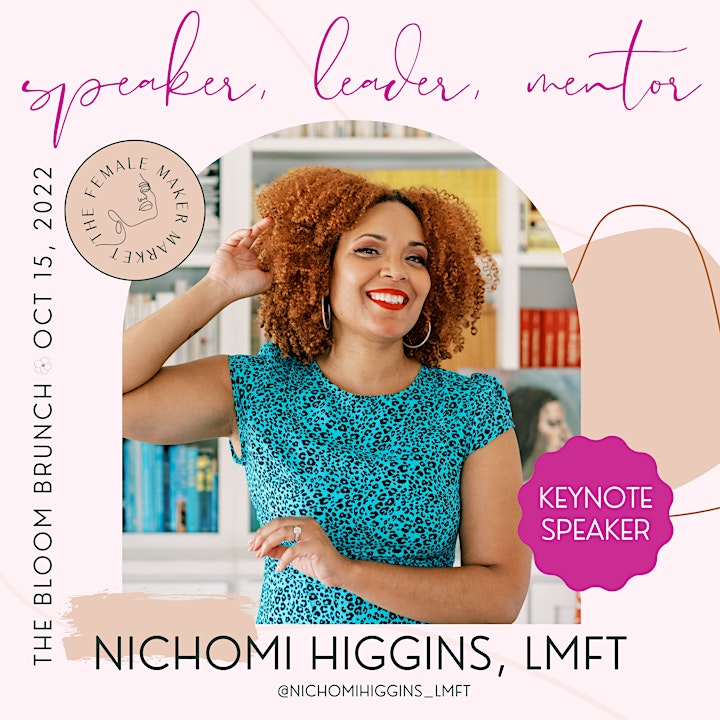 We welcome our Keynote Speaker, Nichomi Higgins, LMFT. Nichomi Higgins is a dynamic speaker, leader, and mentor lighting the path to wellness and fulfillment for women in leadership and entrepreneurial roles around the globe. Featured as a guest expert by the likes of Dr. Phil, Nichomi has headlined as a keynote speaker at various conferences and institutions of higher learning, including the prestigious Harvard University.
She has also partnered with non-profit agencies to launch community-wide mental wellness programs that significantly improved mental health literacy and access to care in underserved communities of color. With over 15 years of experience as a corporate leader turned licensed psychotherapist. As well as the Founder of SolCentered Life and Amazon best-selling author of Purposeful Perspectives, Nichomi is driven by an intuitive desire to help high-performing women actualize boldly aligned lives thru radical self-compassion and spiritual attunement.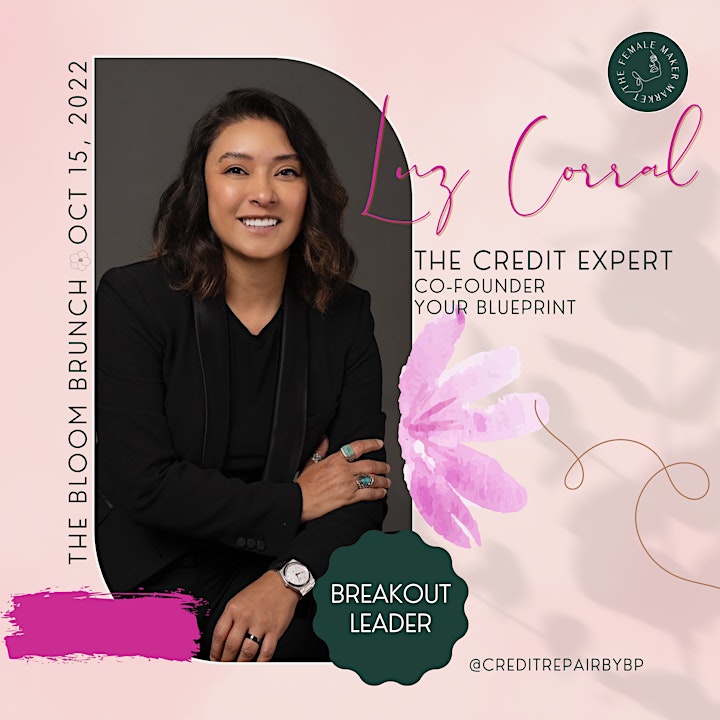 We welcome one of two breakout leaders for the Bloom Brunch, Luz Corral, known as The Credit Expert and Co-Founder of Your Blueprint Credit Repair. Luz has been in the credit industry since 2011. Born in Parral Chihuahua Mexico, Luz came to California when she was 15 years old. After being in the car business from 2007 to 2010 she realized the only part of what she did that she loved to do was helping others.
Her office is in Claremont, CA with plans to expand in 2023. Luz's expertise in finance, sales, and credit are some of her main strengths. She finds passion behind being able to assist clients with everything they need when it comes to getting their personal and business credit where it needs to be and saving them thousands on high-interest rates.
Luz will be teaching one of the two breakout sessions to help women in business understand credit, business credit, understanding their business Dunn and Bradstreet Corporate Credit report, as well as financial independence.
Let's hear it for our Panelist Speakers for the Bloom Brunch, in October 2022!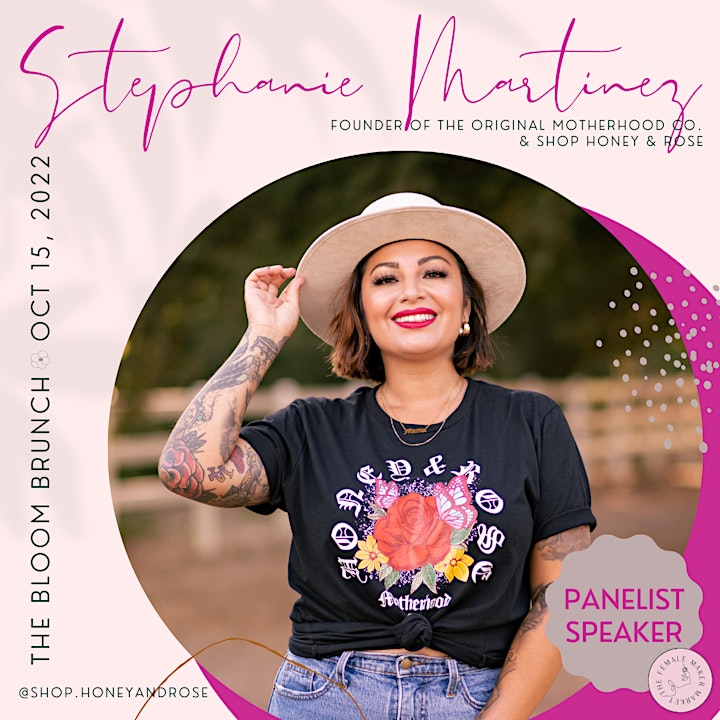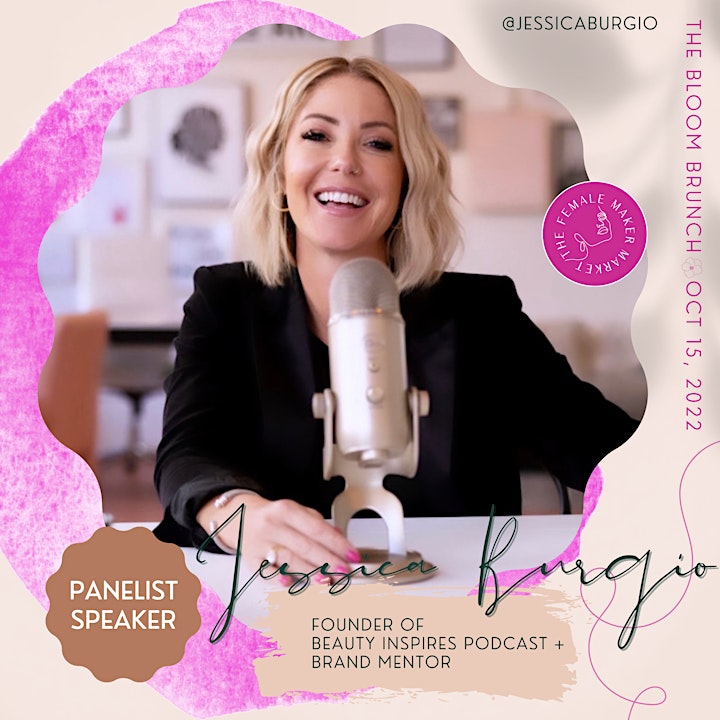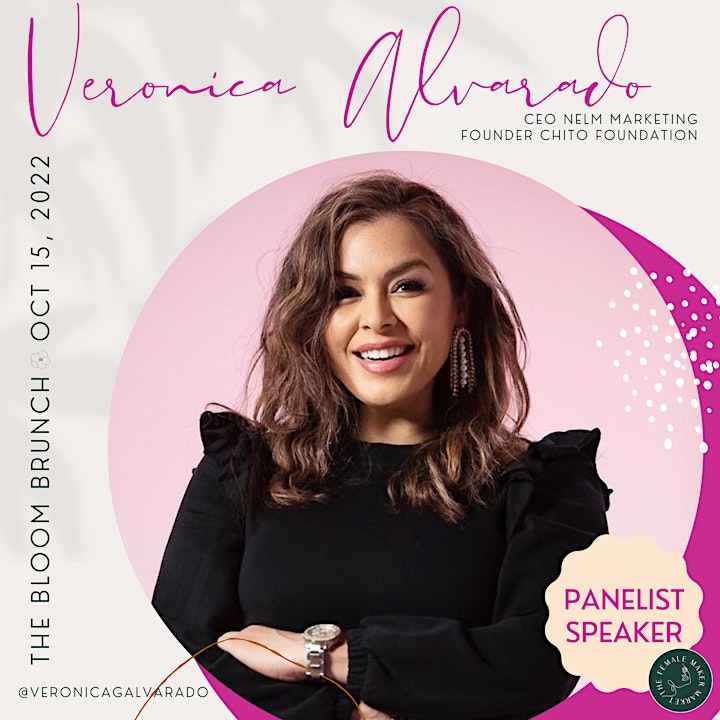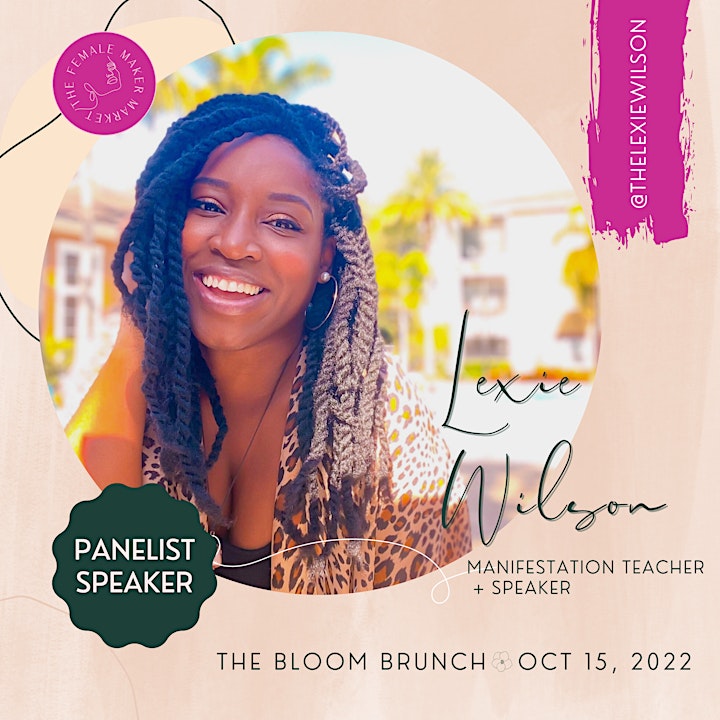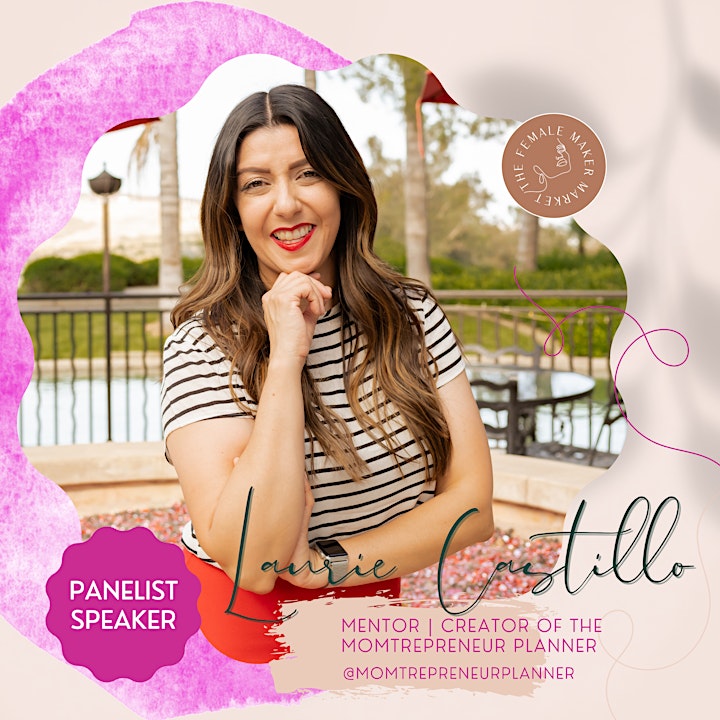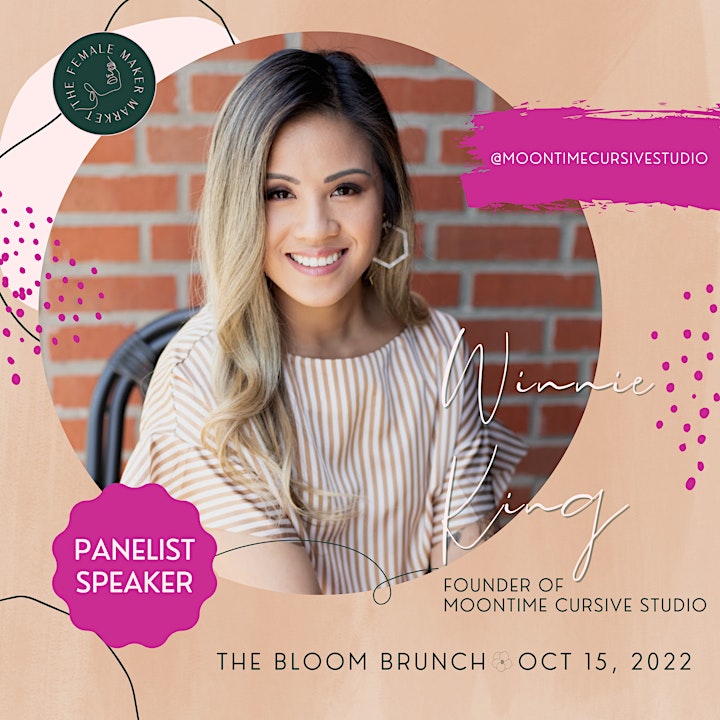 Plus, MORE Guest Speakers TBA!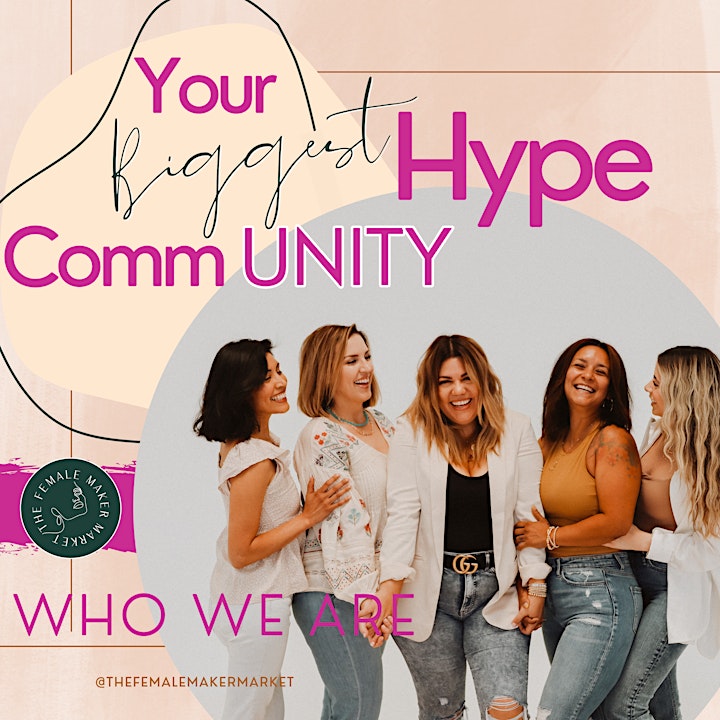 The Female Maker Market started off as a vision for CommUNITY during a time when CommUNITY was the most broken. The Founder, Ronnie M, a Latina small business owner, maker, and designer of her own brand, Ronnie M jewelry + accessories, understood, more than anyone, the hardship of 2020 caused to ANY small business owner. Having to deal with the magnitude of closing her brick and mortar and having to bounce back by opening with restrictions of LA county, she was able to quickly understand the swift change of shopping and the in-person experience happening.
With the vision of supporting her existing CommUNITY, Ronnie took the vision of the "pop-up market" mindset, and turned it into a monumental opportunity that caught fire very quickly. With establishing one of the first All Female Curated Pop-Up Markets in the Inland Empire and LA County, Ronnie understood what it was going to take and the dedication needed to nurture not only the Female Maker Market but the development of women in business too.
Now, in 2022, she plans to expand the FMM CommUNITY to more developmental and in-person connections beyond the Pop-Up Market. Based in the Orange County and San Diego Markets, she is determined to grow the CommUNITY, and expand across the states in 2023.
This will be the first Bloom Brunch since 2019, and will most definitely not be the last. To get involved with the Female Maker Market, please visit the CommUNITY website at www.thefemalemakermarket.com