The Blind Pig presents: Tribe #WETHEPEOPLE featuring Chefs Kyle McKnight, T...
Description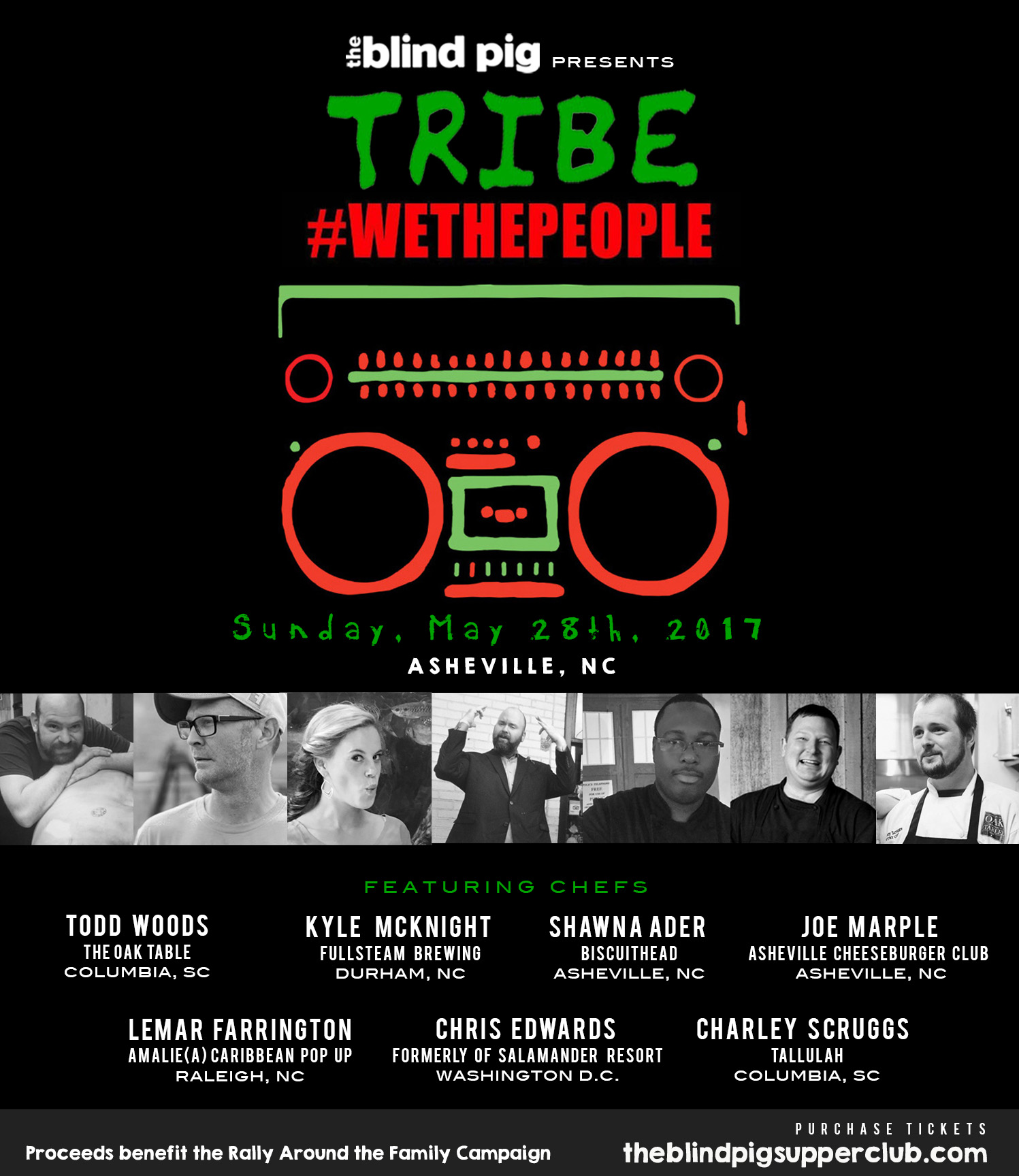 Sunday, May 28th, BPSC/Banks Ave. brings you an underground Summer Hip Hop Series Part III, Tribe Called Quest are the pioneers of alternative Hip Hop and belong to our generation. Do not miss #WETHEPEOPLE. 6 Courses. Live Spin. Custom Cocktails. Menu Undisclosed. Location Undisclosed. Featuring Chef Todd Woods of Oak Table Columbia, SC, Kyle Mcknight Fullsteam Durham, NC, Chris Edwards Washington DC, Charley Scruggs of Tallulah Columbia, SC, Joe Marple Asheville Cheeseburger Club, Lamar Farrington of Amalia(e) pop up Raleigh, NC, and Shawna Ader Biscuithead Asheville, NC.
Proceeds benefit BPSC/Bounty & Soul Rally- Around-the-Family.
"The music of our youth from 1979
We rap about what we see, meaning reality
From people bustin' caps and like Mandela being free
Not every MC be with the negativity
We have a slew of rappers pushin' positivity "