The Blind Pig presents: Our 100th* Event Celebration Pachamanca with Chef Nohe Weir-Villatoro

Sunday, August 2, 2015 at 5:00 PM (EDT)
Event Details
Chef Nohe Weir-Villatoro produces his first solo Blind Pig charity dinner supporting WildSouth.org. Pachamanca 'Earth Pot' is a traditional Peruvian meal cooked within the Earth. Join us as we celebrate our 100th charity dinner event with this unique concept which fuses Peruvian and South American techniques with our local foods and culture in Southern Appalachia. Event is BYO. Outdoor dinner event. Location Undisclosed. Menu Undislcosed. Gratuity is not included.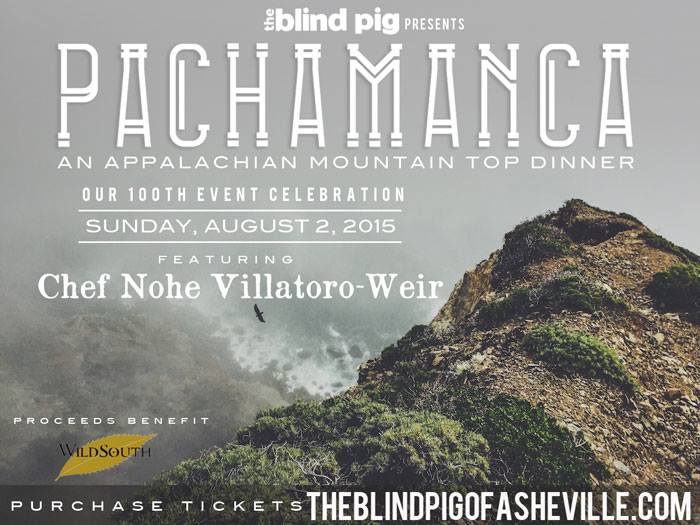 Have questions about The Blind Pig presents: Our 100th* Event Celebration Pachamanca with Chef Nohe Weir-Villatoro?
Contact Blind Pig Supper Club
Organizer
Blind Pig Supper Club
It is building community that makes us stronger.
The Blind Pig presents: Our 100th* Event Celebration Pachamanca with Chef Nohe Weir-Villatoro