The Black Woman Millionaire™ Tour: Durham

Saturday, March 31, 2018 from 1:00 PM to 5:00 PM (EDT)
Event Details
The Black Woman Millionaire™ Tour:
Heal Your Way to 7-Figure Success—On Your OWN Terms
#realtalk: This is the best time in human history for Black Women to be entrepreneurs.
Sis, I'm coming to you as a Black Woman and a Black Woman Millionaire who works with Black Women. I so feel you. Because I am you. I know what you're facing culturally, historically, and as an entrepreneur. And that shared life experience is what makes this event so different than anything you've experienced before. 
Dream with me and imagine …
… every sister funding her own dreams, inventions, and technologies, easily and effortlessly …

… every brilliant and beautiful black woman free of money concerns; no longer having to kiss ass to collect a check …

… if every black woman on the planet healed her heart; sisters around the world stopped seeking validation and stood for themselves with the same fervor they have for protecting their kids …
That's my dream for you, sis. And my dream for the world. Are you ready to walk hand-in-hand with me and make it be a reality?
I'm bringing you the all-new teaching during this 4-hour networking and business development event. We're doing a deep-dive into your relationship with money so you can become part of the 2% of women in business—of all races—whoever break the million-dollar mark. #hollaandpreach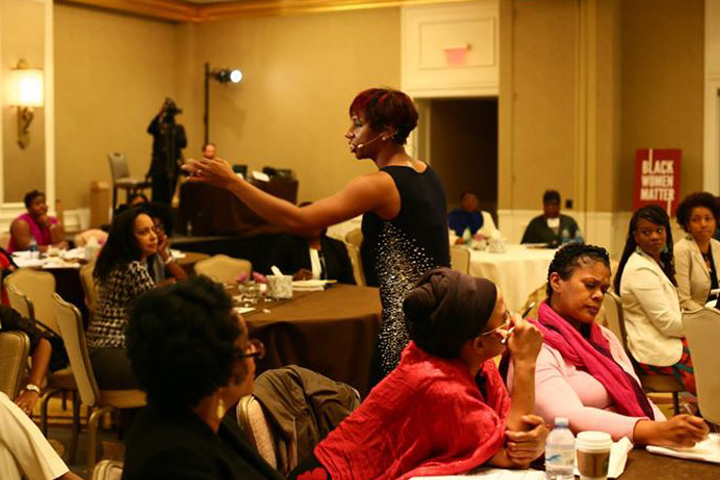 This event is for you if:
Your business is plateaued and you're ready to take it to the next level – if that's going from 6-figures to 7 or if you're looking to break the 6-figure mark for the first time.

You're new to business and you want to take the fast-path to cash so you can start funding your dreams.

You don't have a business – yet – but you're committed to creating one and having it be profitable!
No matter where you're currently at, sis, I'm committed to showing you the steps to become a 7-figure sister starting exactly where you're at currently.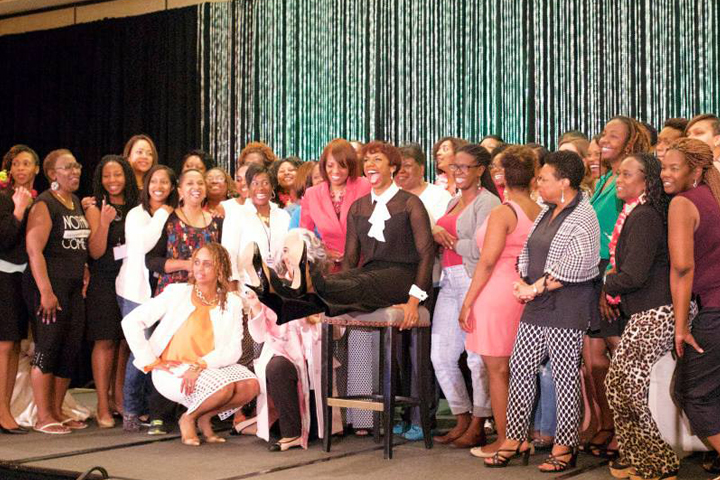 You're going to walk away with:
Money Mogul Networking Strategies: You'll learn how to network like a 7-figure sister AND you'll go home with at least three new business connections with like-hearted sisters so you can grow your business using long-term, sustainable strategies. (Can we say LONG money and not just QUICK money!!!)

Deep Dive Into 7-Figure Success: A proven process about how to get on a proven path to your 1st million—starting EXACTLY where you are!!!!

Healing Circle: We're going to start to heal historical and personal wounds—together—so that you leave transformed, alive, and ready to conquer the world.
We are the most educated group in North America and it's time for my fellow sisters—Black Women of Power—to change the face of our world by stepping into our 7-figure destiny and taking the stage as an economic force to be reckoned with.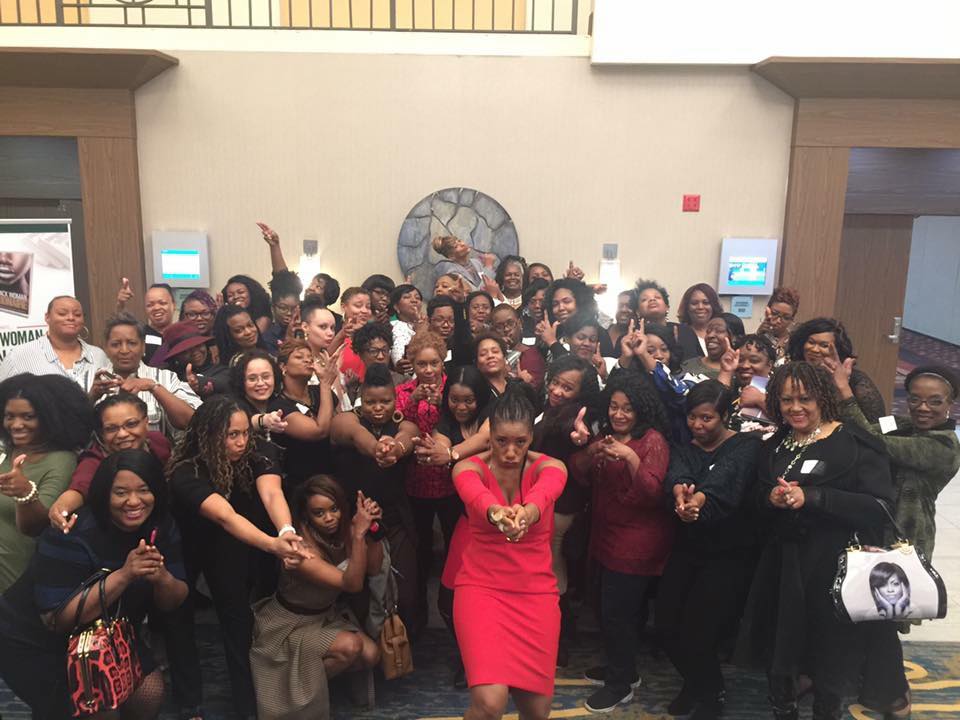 When & Where
Durham Marriott City Center
201 Foster St
Durham, NC 27701


Saturday, March 31, 2018 from 1:00 PM to 5:00 PM (EDT)
Add to my calendar
Organizer
Category of One™
Don't Be the Best. Be The Only.
Dr. Venus Opal Reese
Acclaimed Inspirational Speaker, Best-Selling Author, Award-Winning Performance Artist, Marketing Alchemist™ and Creator/CEO of Defy Impossible, Inc., Dr. Venus Opal Reese has been featured in Forbes, Essence, Ebony, Black Enterprise, Madame Noire, The Huffington Post, Glamour, Diversity Inc., The Network Journal, Modern Salon, and on The Donnie Simpson Show, Good Day DC, ABC 7's Let's Talk Live, Rolling Out, and Heart and Soul Magazine/TV as a reoccurring contributor.
Once upon a time, Dr. Venus was a walking statistic. She was living on the "mean" streets of Baltimore by the tender age of 16 amid violence, drugs, prostitution, and underground commerce. The predictable outcome was becoming the most lucrative female "God Father" in Baltimore's history. Amazingly, 14 years later she graduated with a second master's degree and a Ph.D. from Stanford University. Dr. Venus' business grossed over $5 million in revenue in less than 6 years by turning herself into a category of one in the market place. Her clients have generated millions in revenue using her PROVEN programs, systems, and strategies.
Dr. Venus has perfected the marketing alchemy required to become a category of one by being your most real and raw authentic self. She transforms successful, conscious CEOs, business owners, coaches, consultants, thought-leaders, entrepreneurs, experts, and executives from being the best to being the ONLY in their industry. When you are the only one in the world who can provide what life has prepared you for, not only do you fulfill your destiny in service of others, you naturally become the highest-paid leader in your industry, live a fulfilled life and leave an awe-inspiring legacy that transforms the WORLD!
Book Dr. Venus for your next motivational keynote, leadership training, or conference. Email support@defyimpossible.com