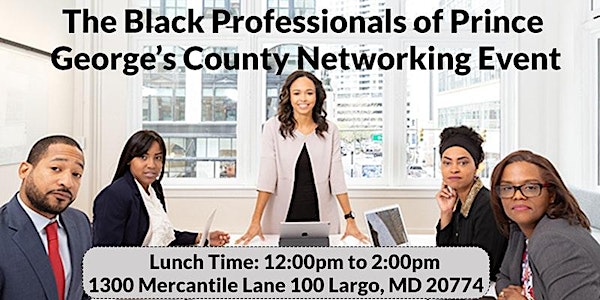 The Black Professionals of Prince George's County Online Networking Event
The Black Professionals of Prince Georges County is for Black Professionals that's looking for more community and that want to embrace
About this event
Description and Purpose:
Who's this Meetup for?
The Black Professionals of Prince Georges County is for Black Professionals that's looking for more community and that want to embrace the culture.
If you're a Black Professional and you reside in Prince George's County, Maryland the 3rd Wealthiest County with the highest population of blacks this meetup is for you. The meetup was created to bridge the gap between our Black Professionals and Entrepreneurs and the Black community.
This group was created by Folasade the Accountability Accountant to help bring Successful Black Professionals and Entrepreneurs back into the community to network, partner, build relationships, and much more.