Location
Joint Force Headquarters Fifth Regiment Armory
219 29th Division Street
Baltimore, MD 21201
The fastest GROWING event dedicated to Black Owned Small Businesses!
About this event

The Black Owned Small Business Expo is coming to Baltimore City!
Join us for the fastest GROWING event dedicated to Black Small Business Owners, Entrepreneurs, small business resources and those who are dedicated to supporting black businesses and ensuring that they THRIVE.
This day long event will be filled with great networking opportunities, shopping, great food, entertainment, resources and educational workshops and seminar presented by some of Baltimore Cities most dedicated community leaders. GENERAL ADMISSION IS FREE AND THIS EVENT IS OPEN TO ALL!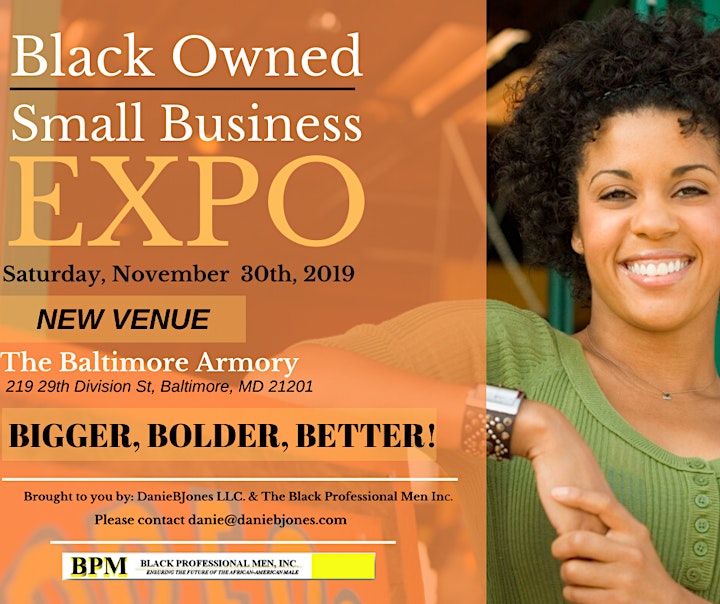 To get information on how to register your small business email:events@daniebjones.com or click here
Interested in becoming a Black Owned Small Business Expo Sponsor! Email: danie@daniebjones.com